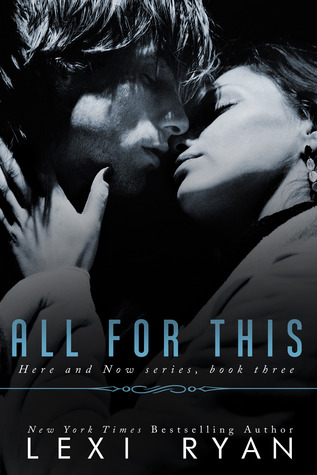 All for This

by Lexi Ryan
on August 4, 2014
Goodreads

**ALL FOR THIS is book three in the Here and Now series. It is not a stand-alone and it's intended to be read after LOST IN ME and FALL TO YOU.**

What if you would never remember the day you made the most important decision of your life?

That's what they're telling me about the day of my accident—the day I put on Max's ring and chose him over Nate. I'm counting on the wisdom behind a decision I don't remember making.

Max is amazing—sexy, sweet, and kind. I was starting to believe happily-ever-after might be in my future after all. Then the unthinkable happened and my world imploded. If I'm going to make this work with Max, I need my missing memories, or at least answers from about those five days before my accident.

But what does my future hold if those answers aren't anything like I imagined?

The following excerpt from ALL FOR THIS by its very nature contains spoilers for the first two books in the Here and Now series, LOST IN ME and FALL TO YOU. If you hate spoilers and haven't read the first two books, I recommend you don't read any further.

Hanna
"What if I don't just fight for my kids?" he asks. "What if I fight for their mother too?"
Will I ever be able to look at Nate and not feel this painful tugging in my heart?
"Didn't you already have your chance?" My fingernails bite into my palms as I force my hands to stay at my sides.
"I couldn't fight for you before."
I draw in a breath, and he opens his eyes to meet mine. The question I can't ask pulses in the air between us. Why not?
"What if I won, Hanna? What if I fought for you and I won? I'm not the prize here. You are." He turns then, reaches out, and his fingers stroke the side of my cheek. My eyes float closed because it's too much—having him here when he's supposed to be dead, having him touch me when I'm supposed to let him go. "It would be different if you hadn't chosen him, if you weren't in love with him." His fingers take my chin and tilt it up until I open my eyes and look into his. "It would be different if I didn't know that you're too damn good for me. I came here, and you had made your choice and forgotten me. I knew I didn't deserve your heart, and I didn't want to risk breaking it."
I step back until his hand falls away from my face. "Too late."
"That's why you chose him? Because I didn't fight for you? Come to LA with me. Be with me. I will fight for you every day."
"Would you even say that if you didn't know about the pregnancy?" My voice is cold even to my own ears. Instinctively, my hand splays over my stomach, where my babies grow. According to all the pregnancy websites, today my little ones are no bigger than the size of a kidney bean. Not much. Yet…everything.
"I'm supposed to be dead." He squeezes my hand when I try to pull away. "As soon as we arrived in Afghanistan, I realized I couldn't do the tour. I was a mess. I needed some time alone, so I went to India to join Janelle and left my agent behind with the other musicians…" He closes his eyes. "I should have been on that helicopter and I should be dead right now, and the only reason I'm alive is because I'm so fucking in love with you that I couldn't face my tour. Don't you see? You save me. Over and over again."
I lick my lips and taste the salt of my tears. Maybe I'll always love Nate, and maybe that love for Nate will destroy what I have with Max. But this isn't about Max. This isn't as simple as choosing between two men. I'm not willing to move to LA, and I won't ask him to leave Collin to be here. I love him enough to let him go.
I understand the difference now. I'm not walking away from him. I'm letting him go.
"I want to go to your next appointment," he says. "I'm their father. I want to be part of this."
"Okay."
"But do me a favor. Don't bring him with you."
I take a breath. "If I marry him, he'll be helping me raise them, regardless of how you feel about that."
His gaze settles on my left hand. "If?"
"When," I whisper, but the word feels like a lie.
♥READ THE BOOKS THAT STARTED IT ALL♥
Book 1 – Lost In Me is currently FREE for a limited time!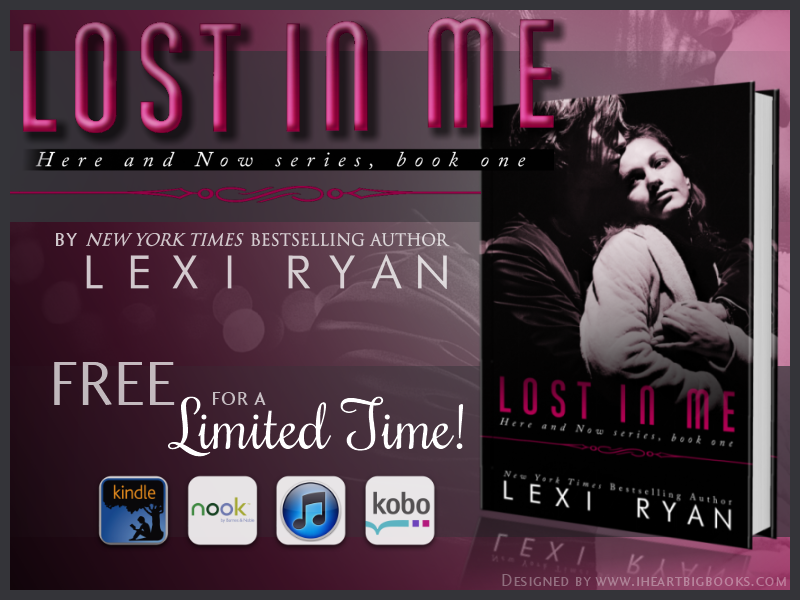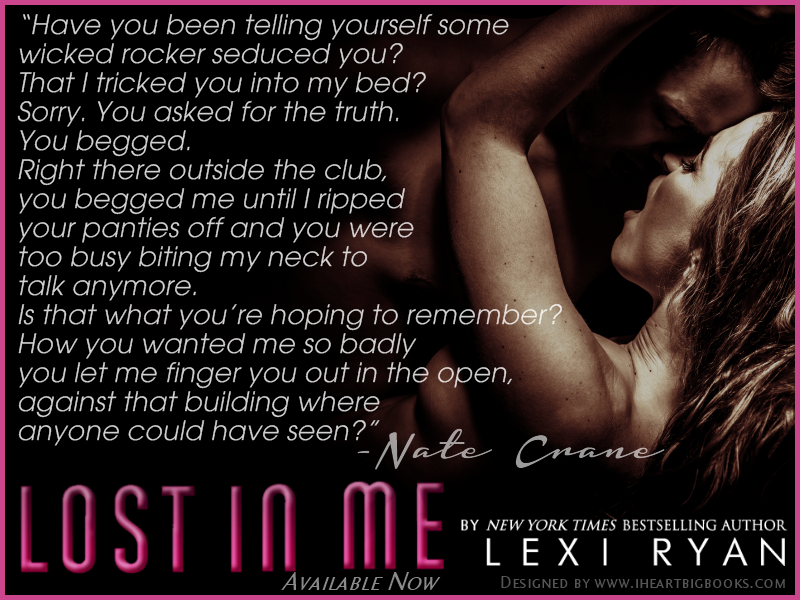 Book 2 – Fall to You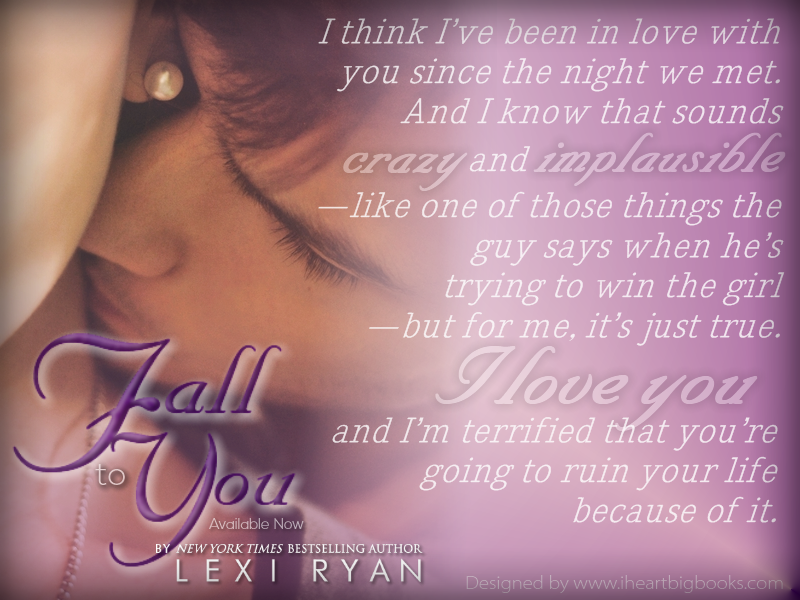 ♥PRE-ORDER ALL FOR THIS♥