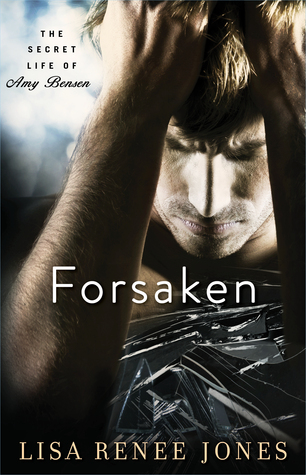 Forsaken

by Lisa Renee Jones
on August 18, 2015
Pages: 384
Buy on Amazon
Goodreads

In this third book in the sexy, suspenseful "The Secret Life of Amy Bensen" series from New York Times bestselling author Lisa Renee Jones, we meet Amy's brother Chad—and the woman who either loves him or wants him dead.

Six years ago, Chad's hunt for a dangerous treasure turned deadly when his family home was set on fire, his parents killed. Faking his and his sister Amy's death to protect her from further retaliation, he set her up in a new life with a friend's help, letting her believe he'd died.

But now the men who hired Chad to find the treasure have found him, imprisoning and torturing him to learn where it's hidden. A dark-haired beauty named Gia helps him escape, promising him access to his worst enemy. And as he tries to unravel the deep secrets of the past, he starts falling for her…only to discover she's not what she seems.

Unable to trust anyone, Chad focuses on only two things: protecting his sister Amy and getting revenge. Is love even possible in the midst of heartache?
Check out an exclusive first look at an excerpt from FORSAKEN scheduled for release on August 18th. Make sure to enter the giveaway too! Good luck!

I join her at the sink, where she's struggling to get the bandage wrapped around her palm. I grab her hand and take over and our eyes lock and collide, the air instantly thick with a huge dose of lust-filled distrust.
"You're going to get caught in here," she warns softly, as if she can't quite find her voice.
"It's a Walmart in Texas," I tell her. "They're happy if you manage to show up with pants on."
She laughs despite an effort to stop herself. "I suppose so. I'm just nervous about getting attention we don't need."
"We're fine." I fit some tape over the bandage on her hand and dump the supplies back inside the basket sitting on the counter.
"Right," she agrees. "I know we are."
She doesn't sound convinced, and I can't seem to quell my need to convince her otherwise. "Don't let my getting captured fool you. It took him years to find me. I'm good at what I do. He won't find me again. That means he won't find you."
"Until you're done with me," she murmurs, cutting her gaze away from me, and for the first time since that bedroom in East Austin, fear radiates off her. I tell myself to let it go, that she could be working me over, but I can't seem to care.
I slip a finger under her chin and force her gaze to mine. "No matter what your intentions were when this started tonight, if you help me, really help me, I'll make sure you stay protected."
"I don't work for him, and I don't know why I'm even saying that again. I know I can't convince you."
"I told you. Help me. I'll help you. Okay?"
"Yes. Okay." She's not convinced, and the truth is, neither am I. I stayed away from people until Meg, Amy included, for a reason. People die when they're near me, but I'm not telling Gia that, and I let my hand fall away, settling both on my hips.
She hugs herself and for several beats we simply stare at each other, until she wets her lips, and I try not to look at her mouth, or think about kissing her, but I fail. I think about it. In vivid, I-want-to-fuck-her detail.
"This is what you do?" she asks. "How you live? Always looking over your shoulder? Is that how I have to live?"
"I, like others in the organization I work for, find what no one else can find."
"For a price."
"Yes. For a price."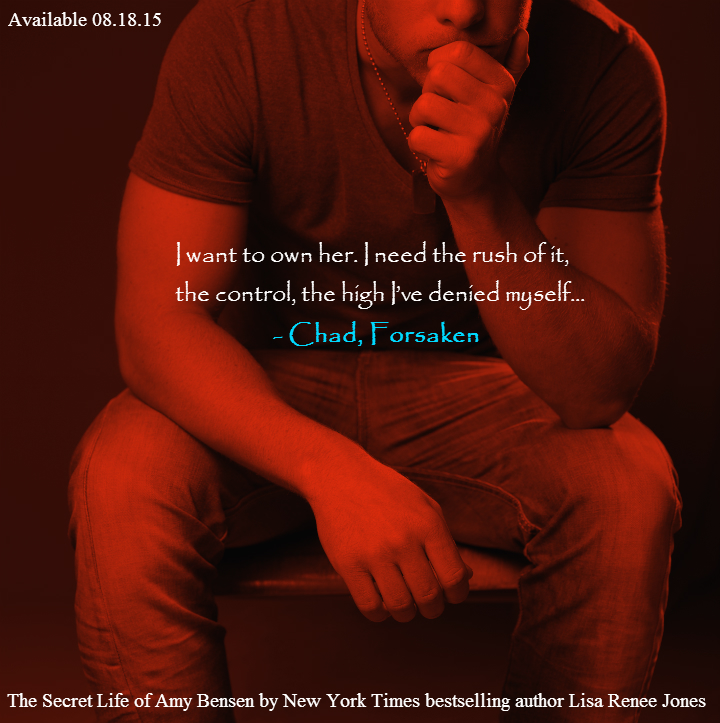 ♥ READ THE SERIES ♥
Book 1 – Escaping Reality
Book 2 – Infinite Possibilities
Pre-Order Book 3 – Forsaken
Pre-Order Book 4 – Unbroken