Disclaimer: May be edited or deleted prior to publication. Permission is NOT granted to re-post this content anywhere, so please don't do it. You may link to this page if you want to share it with others. Thank you.
---
I knew that look—that expectant, lidded-eye, flushed-cheek face. I was a pro at creating it and identifying it because that was my so-called gateway. If I could get a woman to look at me that way—to want me to kiss her—I could get her to go along for the rest of the ride, too. It had worked without exception, and I knew that if I kissed her, the same would probably happen. Especially when both of our bodies were responding to each other.
So instead of coaxing her mouth to mine and sliding my hands down her body like they were twitching to do, I exhaled and forced that twisted smile of mine into position. That smile, with that gleam in my eyes, gave off the cool and removed vibe. The one I was notorious for. The one I knew she could see through, but the only one I could rely on to keep me from giving into what my body wanted. One part of me hoped she'd slap me for using a façade and march out of there, and the other part of me hoped she'd call bullshit and drop her mouth to mine and leave it there. Again, the two consciousnesses were at war with one another. "Did you just say all of that because you feel bad for the ice shower you gave me?"
"No, Garth. You and I both know you haven't taken enough cold showers in your life when you should have." She smiled at me, combing my hair with her fingers. "I said those things because they're true. As much as I know you'd rather me accept the lie most of the time. But I don't want to. Not anymore. I'm done lying to myself."
Her face inched closer to mine, and the water dripping from her lips fell right onto mine. My heart couldn't take much more. The rest of my body couldn't either. Her other hand ran up my side, stopping on my chest. It was like a rare form of torture. The woman of my dreams was able to touch me, but I couldn't touch her back because once I did, both of our lives would be ruined. One touch, and we were as good as dead. I closed my eyes and tried to compose my thoughts. When her body slid down a bit, then back up, applying pressure in all the right places, composing anything was history.
My god, that woman would be the death of me.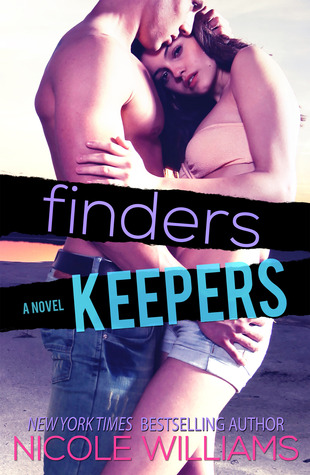 Synopsis
There's tortured. And there's Garth Black.
His life has been a constant carousel of tragedy and disappointment, including his love life. Of course, applying the term "love" to Garth's conquests is a gross misuse of the word. Some people were made to give and accept love, and others weren't. Garth Black redefines the "others" category. He's made a vow that the day he meets a woman who could sucker him into falling in love will be the day he runs away.
Garth's plan has one flaw. What happens when he's already fallen hard for a girl before the warning signs and red flags go up? What happens when the love he's avoided his entire life brings him to his knees? What happens when Garth Black lets the dirtiest four letter word he's ever known into his dark, lonely life?
This cowboy's about to find out he can control some things, and he can't control others. Number one on the what he can't control list?
Love.
RELEASE DATE: September 16th



About the Author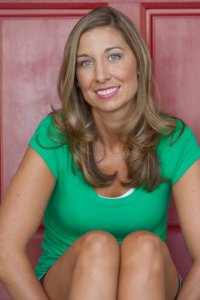 I'm the New York Times and USATODAY bestselling author of the LOST & FOUND series, the CRASH series, and a handful of others. Basically, I get to do what I love. Every single day. I write romance because I'm a sucker for a good love story, and I write happy endings because there are too few of them in real life.