Disclaimer: May be edited or deleted prior to publication. Permission is NOT granted to re-post this content anywhere, so please don't do it. You may link to this page if you want to share it with others. Thank you.
---
I lean back a little, bring her hand to my mouth, and gently kiss her palm. "You know I wrote that for you."
"No, you didn't." Her eyelids flutter as I breathe on the sensitive spot of her wrist. "You wrote that when you were, like, sixteen."
"Actually fifteen." I release her hand and lie down on top of her, supporting my weight with my arms. "I remember sitting down to write it and the only inspiration I had was your sad eyes—I couldn't get them out of my head."
She pouts. "I don't have sad eyes, do I?"
I brush my finger along her cheekbone and underneath one of her green eyes. "You did. All the time. And sometimes you still do."
"You look sad sometimes too," she tells me with her auburn hair spread out across the pillow below her head. "But right now you look happy."
"That's because I am happy." I start singing her the lyrics and it makes her grin broaden.
"There we go," I say and kiss her deeply, nipping at her lip and tracing my tongue along the inside of her mouth.
She wraps her long legs around me and things turn heated.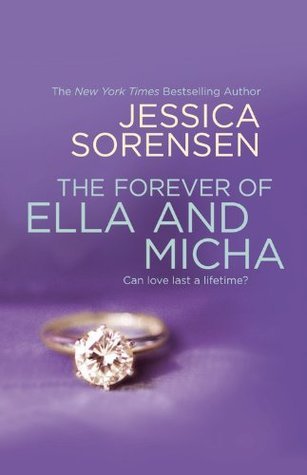 Synopsis
Ella and Micha have survived tragedy and heartbreak. When they're together, anything seems possible. But now they are thousands of miles apart, and managing their long distance relationship will put their love to the test.
Ella is back at school, trying hard not worry so much about her future. But with her father in and out of rehab, she's having a hard time making it through the days. All she wants is Micha by her side, but she refuses to let her problems get in the way of his dreams.
Micha spends his days touring the country with his band, but deep down he knows something is missing. Being away from Ella is harder than he thought it would be. He wants her closer to him-needs her with him. But he won't ask her to leave college, just to be with him.
The few moments they do spend together are intense and passionate, but it only makes it more difficult when they have to part. They know they want to be together, but is wanting something enough to get them to their forever?