Did you guess the order correctly!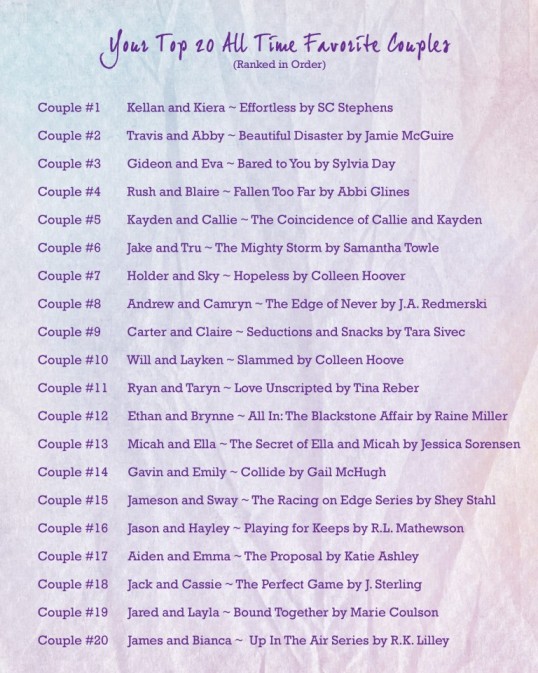 And NOW for what you have been waiting for……the WINNERS are….:
Prize 1 – Autographed paperback of Thoughtless, paperback of Effortless and a pre-order paperback copy of Reckless by SC Stephens – Brandi Wells Smith
Prize 2 – Autographed paperback of Disastrous by EL Montes – Marivett Villafane
Prize 3 – Ebook of The Valentine's Arrangement by Kelsie Leverich – Bridget Michell
Winners will be contacted today!  Thank you to everyone who participated.  Becca the Bibliophile, Stick Girl Book Reviews and Shh Moms Reading would like to wish EVERYONE a Very Happy Valentine's Day!!!!