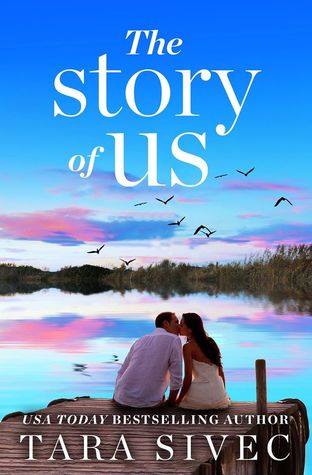 The Story of Us

by Tara Sivec
on June 11, 2017
Pages: 336
Buy on Amazon, Buy on B&N, Buy on iTunes, Buy on Kobo
Goodreads


From USA Today bestselling author Tara Sivec comes an emotional, breathtakingly romantic new book about the power of first love and the promise of second chances.

How much can a man take before he breaks?

1,843 days. That's how long I survived in that hellhole. They tried to break me, but I resisted. And I owe it all to the memory of warm summer nights, the scent of peaches, and the one woman who loved me more than I ever deserved to be loved. Now, I'll do anything to get back to her.

Only Shelby Eubanks isn't the girl I left behind all those years ago. She's someone else, a stranger. My Shelby-my little green-eyed firecracker-would never give up her dreams, would never disappear into her mother's ambitions. But I won't give up on her. On us. I may be broken, and scarred, and not the man I used to be, but I will do whatever it takes to remind her of the story of us.
Happy Release Day to Tara Sivec and her new book THE STORY OF US! Enjoy a sneak peek into the book below and make sure to enter the giveaway for a chance to win an ebook copy of this book! GOOD LUCK!
I love Tara Sivec. She is such a well-rounded author and shows she can truly write anything. While her humor and comedy make me smile and laugh out loud, it's her stories from the heart that really speak to me emotionally and soulfully.
The Story of Us is a beautiful, 2nd chance love story that will pull at your heartstrings while making you root for a Happily Ever After.
Eli and Shelby are from completely different upbringings. How they meet is shown in the story and I won't spoil it for you but I had a complete smile on my face because I knew that something special was going to happen between these two.
Eli suffers the unimaginable during his deployment and my heart was literally in my throat thinking of the men and women who fight for our country every day.
As the story unravels and Eli and Shelby are brought into each other's lives again, I can't help but hope and pray for healing. These two characters need it more than any characters I have ever read about.
So many lies and secrets are revealed and a couple of unexpected moments that made me say OMG out loud. The pain of lost time between these lovers broke my heart and had me shedding tears but it was the hope that they could find their paths to each other again that made me push ahead even when the sadness hurt my heart.
I love Tara Sivec's words… I love the emotion and feeling and care that went into this well-crafted story and even more than this, I loved that joyful feeling in my heart that had me closing my kindle with a smile on my face knowing that these characters, though broken and constantly working to be better, were going to be ok. ❤️

I just need a moment alone, to remember how to breathe and to remember how to push the hurt away so I can go back out there and do my job. Hold my head high with a smile on my face and pretend like dancing with Eli, being close to Eli, and letting him rain insults down on me, didn't cut me in half.
As soon as I turn the handle and push open the office door, I feel something solid slam into me from behind, moving me faster into the dark room. I trip over my feet and an arm slides around my waist to steady me before whirling me around. I smell his soap and recognize his firm hold on me before the moonlight shining in the floor-to-ceiling windows behind me illuminates the shadow of his face, but that doesn't stop the rapid thumping of my heart as the door is kicked shut with a slam and my body is turned and pushed roughly against the wall next to it. With the first touch of his hands, the first feel of the heat from his skin against me, I'm lost. I'm drowning in a pool of desire I've only ever felt with him, and I never want to come up for air. Every inch of my body is on fire, begging for more, needing everything I've been missing, but knowing everything about this moment is wrong. This can't happen. I can't want this and I certainly can't act on what I'm feeling.
Before I can shove him away, shout at him, and tell him to let me go, his mouth is on mine. His chest pins my arms between us and I clutch a fistful of his dress shirt in my hands when my lips automatically part for him. His tongue quickly pushes into my mouth and I feel tears prickling behind my eyelids when I taste him, so familiar and so beautiful it breaks off yet another piece of my heart. One of his hands moves from around my waist and I feel the heat from his palm as it slides against the side of my neck to the back, his fingers gripping tightly to the hair at the base of my skull to hold my head in place. His kiss is punishing and hard and I can do nothing but hold tightly to the front of his shirt as our tongues battle together and I try to remember how to breathe.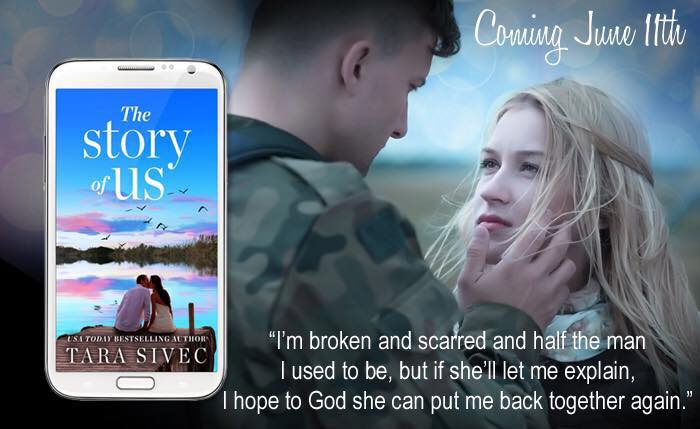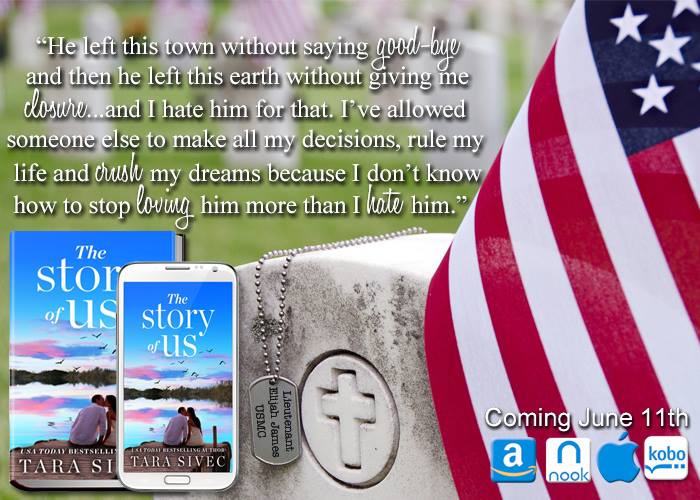 Enter to win 1 of 15 free ebook downloads of The Story of Us! http://bit.ly/2qoDIcz