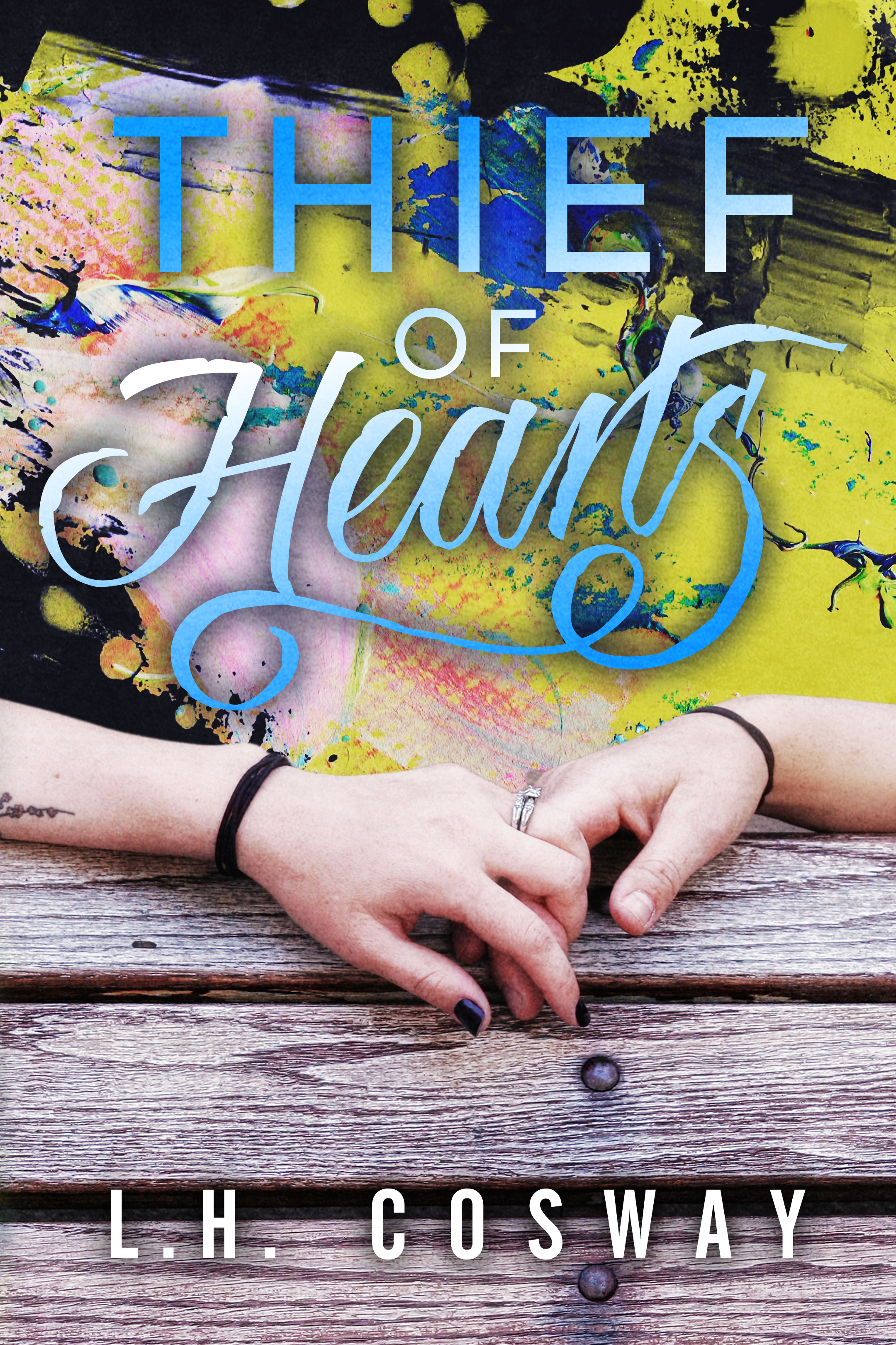 Thief of Hearts

by L.H. Cosway
Goodreads

Seduce the teacher.
Meet the cousin.
Make a deal.
Steal the painting.

Andrea Anderson has no clue of the thoughts churning around in the dark and dangerous ex-con's head as he enters her classroom. In fact, she's momentarily lost for words. Not in her entire teaching career has she had a student who looked quite like Stu Cross.

A widow at just twenty-eight, love is something Andie hasn't considered a part of her life for a very long time. However, when lingering touches turn to whispered words and hot, searching stares, she begins to wonder if maybe she should take a leap of faith.

But Stu is in her class for a reason, and it has nothing to do with love. He's there to burrow his way into her life and repay a debt, otherwise his family will suffer. Andie is the first person to show him true kindness since he left prison, and though he doesn't want to mislead her, he doesn't have another choice.

Before long, Stu can't tell whether or not he's acting anymore, and his feelings for Andie could throw all of his carefully crafted plans into complete and utter disarray.
Enjoy a look into L.H. Cosway's next book in the Hearts series – THIEF OF HEARTS! We absolutely LOVE this series and can't wait to read this next standalone. Make sure to enter the giveaway below for a chance to win a $20 Amazon Gift Card – good luck!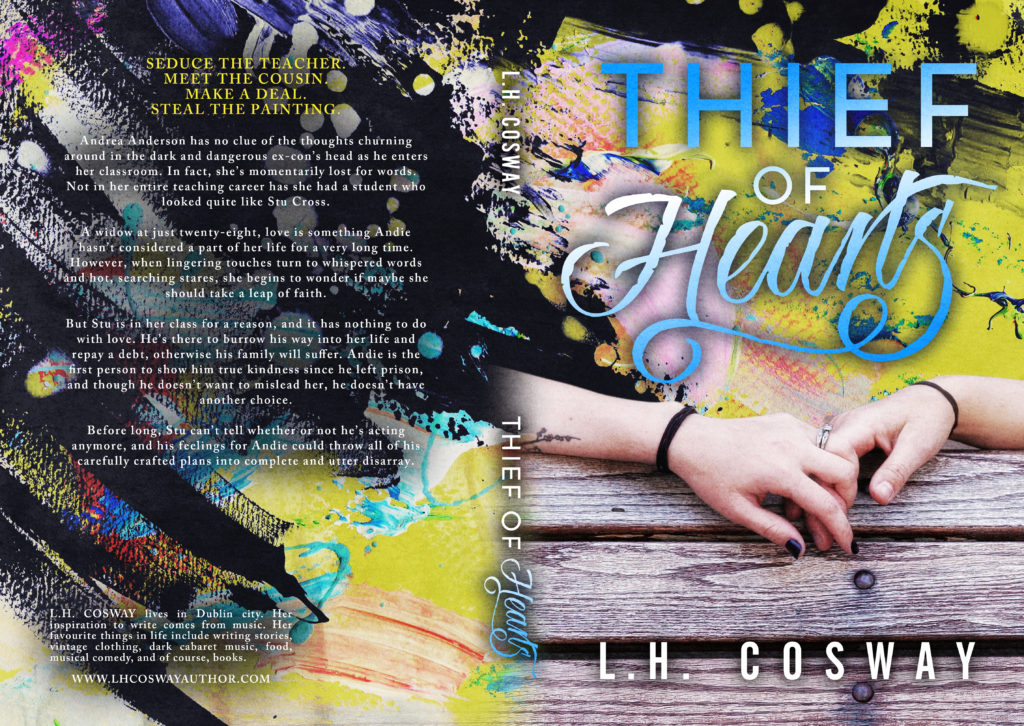 *Giveaway now over  – congrats to Victoria*
Enter to win a $20 Amazon Giftcard!
All you have to do is share this cover on your social media account(s) (Facebook, Twitter, Instagram, etc). Sample message below:
 Thief of Hearts is coming #StuCross #SeduceTheTeacher #HeartsSeries @LHCosway @shhmomsreading
 Please make sure to post a link to your shares below. ONE winner will be chosen Saturday July 16th. Thank you for sharing!
♥ READ THE SERIES ♥
*Books can be read as standalones*