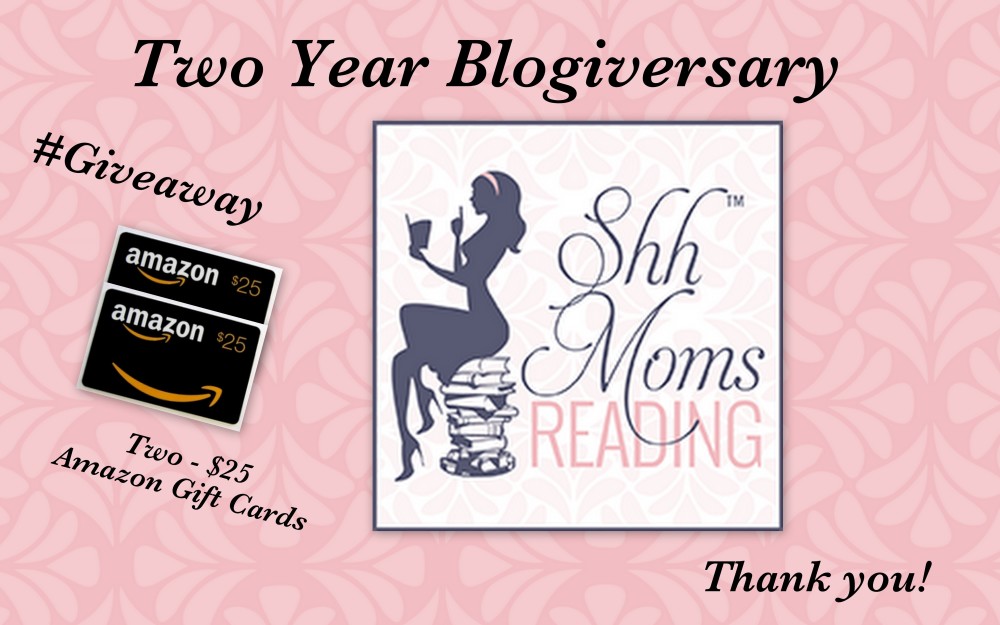 Two years WOW! We are humbled by all the support we  have received since founding Shh Moms Reading in December 2012.
We have read so many wonderful books and have loved spreading the word about those great reads. It has been so much fun meeting so many of you whether online or in person, whether through the love of a great book or the love of a #mustclick author, or the excitement in discovering a new author or in a common bond shared over a fundraising cause. So many of you, we are now touched to call friends.
As a THANK YOU, we are offering two $25 Gift Cards!
Make sure to enter for your chance to win!
Please feel free to comment and let us know how you found out about us, what you enjoy about our blog or just to say hi!
Good Luck as you enter and if you are the winner, please feel free to ask us for a great book recommendation!
You can keep up to date by subscribing to our blog and we can be found on so many social media platforms. We now even have an App for your Apple or Google Device all designed to help keep your book world updates coming!
Our plan is to continue to grow and to continue to spread the words about the books that touch our hearts.
THANK YOU!