We are looking forward to reading this book – scheduled for release on May 20th!
Enjoy an unedited teaser below.
Enter for a chance to win an ARC copy of TAINT using Rafflecopter below.
---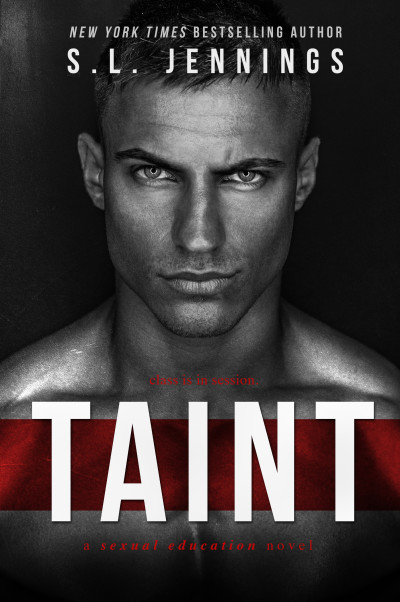 Right now, you're probably asking yourself two things:
Who am I?
And, what the hell are you doing here?
Let's start with the most obvious question, shall we?
You're here, ladies, because you can't f*ck.
Oh, stop it. Don't cringe. No one under the age of 80 clutches their pearls.
You might as well get used to it, because for the next six weeks, you're going to hear that word a lot. And you're going to say it a lot.
Go ahead, try it out on your tongue.
F*ck. F***ck.
Ok, good. Now where were we?
If you enrolled yourself in this program then you are wholly aware that you're a lousy lay. Good for you. Admitting it is half the battle.
For those of you that have been sent here by your husband or significant other, dry your tears and get over it. You've been given a gift, ladies. The gift of mind-blowing, wall-climbing, multiple-orgasm-inducing sex. You have the opportunity to f*ck like a porn star. And I guarantee, you will when I'm done with you.
And who am I?
Well, for the next six weeks, I will be your lover, your teacher, your best friend, and your worst enemy. Your every-f*cking-thing. I'm the one who is going to save your relationship and your sex life.
I am Justice Drake.
And I turn housewives into whores.
Now…who's first?

Day One is always fucking exasperating.
The tears. The glassy-eyed looks of confusion as they try to piece together where their vapid relationships went wrong. The stupid, incessant questions on how I could possibly live up to my word and earn every cent of the small fortunes their husbands have paid to send them here.
Sit there and shut up, honey. One of us is a professional. Now, if I need help making a fucking sandwich or getting red wine out of a linen tablecloth, I'll ask for your opinion. Otherwise, shut those powder-pink lips and look pretty.
That's all they're good for – looking pretty. Cooking. Cleaning. Taking care of disgusting, snotty-nosed spawn.
Stepford wives. Trophies. High-class, well-bred prostitutes.
They seem perfect in every way. Beautiful, intelligent, graceful. The perfect accessory for the man who has it all.
Except one thing.
They're as dull as lukewarm dishwater once you get them on their perfectly postured backs.
As they say, looks can be deceiving. Sexy does not equate good sex. More often than not, this theory holds true. If it didn't, I wouldn't be in business. And let me tell you, business is good. Very good.
I take a sip of water as I scan the varied faces of shock and horror that typically follows my usual, first day speech. This class is larger than the last, but I'm not surprised. It's the end of the summer – a season when wearing less clothing than socially appropriate is acceptable. Husbands' eyes have strayed, and so have their dicks. And in an effort to save their picture-fucking-perfect marriages, they've come to me, hoping by some miracle, I can make their husbands look at them like they see more than a well-groomed melee of coifed hair, veneers and filler.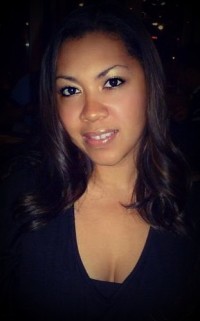 Most known for her starring role in a popular sitcom as a child, S.L. Jennings went on to earn her law degree from Harvard at the young age of 16. While studying for the bar exam and recording her debut hit album, she also won the Nobel Prize for her groundbreaking invention of calorie-free wine. When she isn't conquering the seas in her yacht or flying her Gulfstream, she likes to spin elaborate webs of lies and has even documented a few of these said falsehoods.
Some of S.L.'s devious lies:
FEAR OF FALLING
AFRAID TO FLY (sequel to Fear of Falling)- not yet released
THE DARK LIGHT SERIES
v Dark Light
v The Dark Prince
v Nikolai (a Dark Light novella)- coming November 2013
v Light Shadows- not yet released
TAINT– coming soon