We can't wait for Gage's story!  Here is an EXCLUSIVE teaser from Innoncence Defied to hold us all over while we wait for its release on July 16th!  Leave a comment after this post or on our facebook page to win ebooks of Books 1 & 2 in this series – A Table for Three and Damaged Goods.  Winner to be picked tonight!  Good luck!
After another long drink Zoe leaned back, rested her weight on her elbows and lifted her face to the sun.

She cracked one eye open to peek at Gage when he tickled a wildflower over her brow and down her nose. She smiled as he traced her lips with the satiny white petals before trailing it down the slope of her neck and then across her collar bone.

Gage tucked the flower in the valley between her breasts. "Darlin'," his voice was husky and caused a shiver to chase up and down her spine, "What's your safe word?"

Zoe gulped. The meadow they were in as well as the woods that surrounded them seemed to be holding its breath as he waited for her reply. "Alamo, Sir."

Gage sat up, bent his long legs and draped his arms over his knees. The tension in Zoe's limbs multiplied by the seconds  as she waited for him to start whatever it was that he had planned. When he finally spoke he did so without looking at her and the one word he uttered echoed like a gun shot in her ears.

"Run."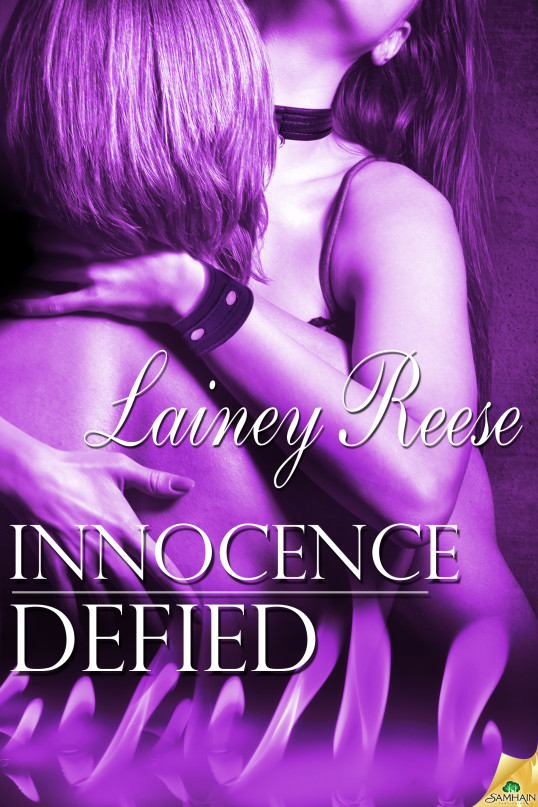 Synopsis
Gage Hollister is a Southern Dom looking for a full time sub/slave.  When his family's business brings him to New York City for an indefinite stay, he decides that now is the time to find her.  Night after night he prowls the local BDSM club in search of a woman whose need to be dominated equals his thirst for true submission. As the search drags on he begins to wonder if his perfect match even exists.  When he is asked to play chaperone for a family friend embarking on her first trip as an adult; he welcomes the chance for distraction from his thus far fruitless endeavor.
Zoe Marshall is the youngest sister to Gage's best friend and she has been in love with Gage for as long as she can remember. She has saved herself for him and him alone. Now, after careful planning and a bit of luck she finally has her opportunity to show Gage that she's all grown up and ready to be his. Although he believes himself too old and jaded for an innocent like her, Zoe will not relent until she belongs to him in every way.
Soon Gage's resistance crumbles and Zoe's dreams become reality but their budding love is tested when her brother discovers them.  As those bonds of friendship strain under betrayal and broken trust, Zoe is confronted with having to choose between the man she loves and the brother she worships. Will having the love of her man cost her the love of her family?  If so, is her heart strong enough to survive that loss? Is their love?
Warning:
This book contains graphic language, BDSM elements, M/F/M ménage, a Southern Dom who's a gentleman; and the woman who brings out the scoundrel in him.