We are looking forward to book 3 in the Exquisite series – Edible – scheduled for release on July 9th!
Enjoy an unedited teaser below.
Enter for a chance to win books 1 and 2 – Exquisite and Entice using Rafflecopter below.
---
"Are you kidding me?" Rachel demanded as she turned on her brother, "My big brother? What am I fifteen?"
Mason was about to say something when Cole's voice interrupted smoothly.
"You are definitely not fifteen Rachel."
"Cole, cut it out." Josh warned in a voice that shocked even her.
Turning to face Cole, Rachel was about to tell him he wasn't helping the issue but the way his eyes were focused on her rendered her speechless, always so flipping intense.
So instead she tore her gaze from his and looked at Josh, who was also glaring at Cole.
Stupid men and their testosterone.
Spinning back to her infuriating brother she clenched her teeth and pointed out.
"I thought I told you to both wait in the kitchen."
"Well, I wanted to meet the man who has all of your attention these days Rach." Mason told her, eyes still focused on the man standing opposite them.
What an absolute nightmare. Three guys standing around a table all glaring at one another ready to engage in a pissing match.
"Well great Mason. You've seen him, met him, managed to embarrass me and have now drawn all of our customers' attention."
Mason still hadn't bothered to look at her, his eyes still on the calm, put together Cole who now had his hands in his pants pockets and was refusing to drop his own eyes from her brothers.
"How did you two meet?" Mason probed.
"Mason!" Rachel exclaimed and swung her eyes to Cole's pleading with him to keep his mouth shut. The message must have been received because, cool as you please Cole replied.
"I don't really think that's any of your business unless Rachel wants to tell you. Now is this over with or should I go and grab my dueling pistols and meet you out the back at high noon?"
---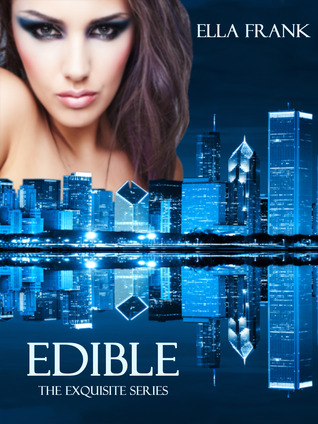 Synopsis
Edible, delicious, delectable.
Three words Rachel Langley is more than familiar with in her line of work. After all, she spends her afternoons and evenings creating desserts so divine your mouth will water and your taste buds will tingle.
They aren't however, the words she would ever have expected to think of when she locks eyes with a certain lawyer she knows only as, Cole.
With each encounter the infuriatingly persistent man becomes more impossible to resist and edible, is the exact word that comes to mind.
Crave, demand, covet.
Cole Madison knows exactly what he wants and Rachel Langley is it.
From the moment he spotted her at Whipped, he knew he wanted to grab hold and take a bite.
However, the woman has enigmatic moves, avoiding him at every turn.
Not for much longer.
Rachel's time is up and as far as Cole is concerned he's waited too long for a taste of what he desires and nothing, including the woman herself, will stop him from consuming what he hungers for.
The only question left is, who will take the first bite?
About the Author

I am happily married and mother to a crazy cat
I am the author of the Exquisite Series, which includes Exquisite, Entice (due in Feb) and Edible (due in Summer 2013).
I am also set to release Blind Obsession in March/April 2013.
I love chatting so stop by here or my site and say hi!
Currently I reside in the Southern portion of the United States of America.