by Roxy Sloane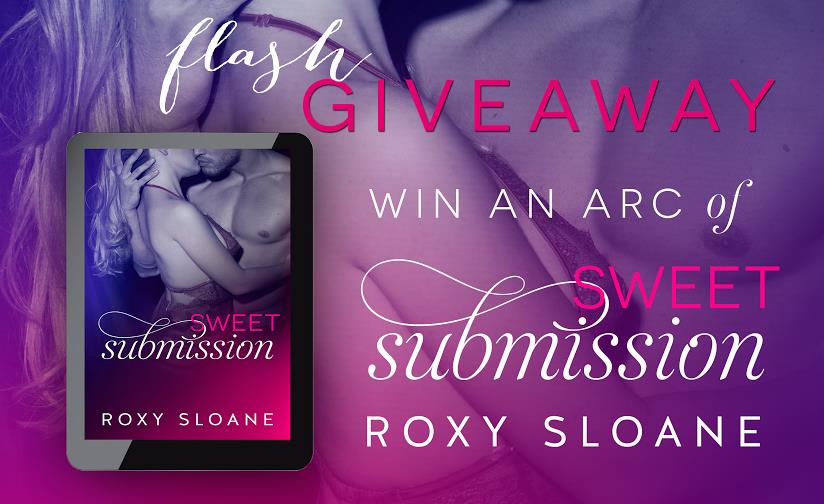 Stop by our Facebook page and check out the pinned post for a chance to win an ARC copy of SWEET SUBMISSION by Roxy Sloane!
Following is a quote and excerpt Roxy shared with us…can you say HOT HOT HOT!!! We can't wait to read this one!!!
GO AND ENTER!!!!! Good luck!!!

"Cam," she moans, her head falling back, her back arching, thrusting her body closer.
I tear my lips from hers and lower my head, sucking one tight nipple into my mouth and grazing my teeth against the tender nub. Her body flinches, but another moan slips from her lips and I'm certain now: she wants this, wants me. I feel a sharp rush of lust. I need her.
Isabelle writhes against me. She reaches for my cock, but I grab her hand before she can touch me. I'll explode, and I refuse to show such a pathetic lack of self-control.
"Put your hands over your head," I snarl. She obeys immediately. Her body trembles, eager and ready for my touch. Craving release.
I keep my gaze fixed on hers as I slide a hand between her thighs and cup her pussy. She gasps, her eyes flooding with desire as I press my finger against her clit. I stroke it teasingly, lightly then harder, faster before pulling away.
QUOTE: "Get on your knees and open your mouth. I'm going to fuck you senseless."