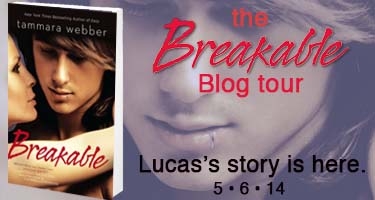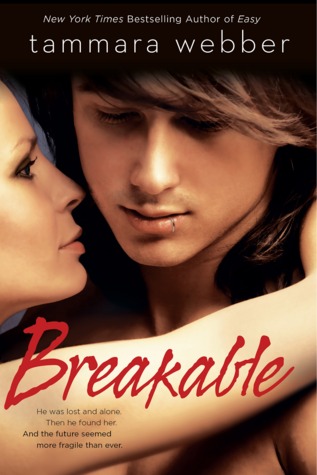 Today we welcome Tammara Webber to our blog as she celebrates her new book BREAKABLE! Fans of EASY, get ready – Webber finally gives readers the story we have been waiting for—the story of Landon Lucas Maxfield from his own POV. WOOHOO!!!
Make sure to enter the giveaway below! Good luck!!
---

He was lost and alone. Then he found her.
And the future seemed more fragile than ever.
As a child, Landon Lucas Maxfield believed his life was perfect and looked forward to a future filled with promise — until tragedy tore his family apart and made him doubt everything he ever believed.
All he wanted was to leave the past behind. When he met Jacqueline Wallace, his desire to be everything she needed came so easy…
As easy as it could be for a man who learned that the soul is breakable and that everything you hoped for could be ripped away in a heartbeat.
Easy was one of the first indie books I read a while ago before I started blogging.  When I heard that Breakable  was coming out in Lucas' POV, I couldn't wait to get my hands on this book and like book 1, I was hooked from page 1.
I thought that the Lucas/Landon dual POV from past and present was uniquely done and gave me such an amazing insight into what was going on in this complex character's mind.  We see Lucas' life from the time he lost his mother at such a young age to the character we came to know and love in Easy.  My heart broke for this poor boy, whose life's journey was so difficult, who carried such burden on his shoulders, who expected so much of himself and felt so unworthy.  Reading in his POV in Breakable solidified for me what I already knew from Easy, that he is indeed a good man – protective, caring and loving.  Breakable is Lucas' journey to find healing, forgiveness and to truly live in the moment.
Despite already knowing what would happen as Breakable is a retelling of Easy, I truly enjoyed reading it from Lucas' perspective.  Seeing him struggle with his growing attraction to Jacqueline and then finally giving into that attraction was in a word…amazing. Not once was I bored because I already knew the story, I was glued to every page and every word written.
Ms. Webber did a wonderful job bringing out the emotions in me…I love the male POV when done right and Ms. Webber blew me away.  I loved this book even more than Easy if that's at all possible.
Job well done!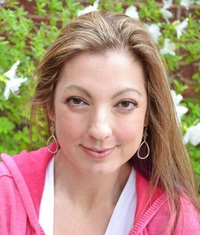 Tammara Webber lives in Texas where she is working on her next novel.  Connect with her online at tammarawebber.com, www.facebook.com/TammaraWebberAuthor, and www.twitter.com/TammaraWebber.
---
Series Reading Order
Book 1 – Easy

Book 2 – Breakable