Today we welcome Natasha Boyd to our blog. EVERSEA and FOREVER JACK released in 2013 and Christine was privileged to participate in this tour. These are AMAZING books and are on Christine's Top List for 2014. If you have not read them yet, we strongly urge you to, as you will not regret it! Beautiful and captivating!
---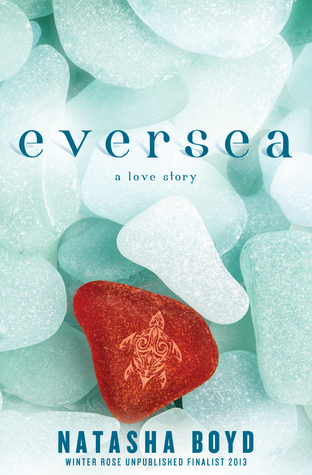 Eversea, a love story, is a Winter Rose Contest FINALIST 2013. Emilia Pisani of Simon & Schuster (judge) says "Great southern flavor!" and "Jack is an alluring leading man!"
An orphaned, small-town, southern girl, held hostage by responsibility and self-doubt.
A Hollywood A-list mega-star, on the run from his latest scandal and with everything to lose.
A chance encounter that leads to an unlikely arrangement and epic love affair that will change them both forever.
When his co-star and real-life girlfriend is caught cheating on him with her new director, A-list hottie, Jack Eversea, finds himself in sleepy Butler Cove, South Carolina. Jack hopes the sultry southern heat in this tiny coastal Lowcountry town will hide him not only from the tabloids and his cheating girlfriend, but his increasingly vapid life and the people who run it. He doesn't count on meeting Keri Ann Butler.
Keri Ann has relied on herself so long, dealing with her family's death and the responsibilities of keeping up her family's historic mansion, that boys and certainly the meager offering of eligible boys in Butler Cove, have never figured into her equation. But fate has other plans. Suddenly face to face with the man who played the movie role of her favorite fictional character, Jack has Keri Ann yearning for everything she has previously avoided … and Jack must decide whether this funny, sassy girl is worth changing his life for, before his mistakes catch up to him.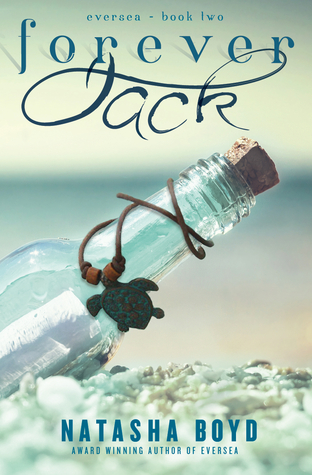 A feisty small-town girl and the Hollywood star who broke her heart
An all-consuming love threatened by fame
One last chance at FOREVER
Keri Ann Butler's life changed on the night she met movie star, Jack Eversea. She thought she knew a Jack that was very different to the man adored by fans the world over. In the wake of his betrayal and abandonment, Keri Ann has had to pick up and move forward with the life she was supposed to live and has put off far too long.
Suddenly Jack is back, and his explanations for why he left seem more and more plausible, and his declarations more seductive. But being Jack's latest tabloid accessory isn't on Keri Ann's career agenda, no matter how much she is attracted to him. And how can she can ever trust him again?
Jack knows he let the only 'real' thing that ever happened to him slip through his fingers. And his hands have been tied to try and stop it. Until Now.
Jack is now fighting to save his relationship with Keri Ann, even as his crazy life threatens to tear them apart. Again. The question is, can he convince her she can have it all? And have him? Forever?
Read how it all began in "Eversea "…
Words can't even express how this series made me feel.  Refreshingly captivating and beautifully written.  Jack Eversea took my heart and had me from page 1.  This series is brilliant and BOTH books will be added to my top 2014 list.
I read these books in no joke – 3 days.  It was hard to pace myself as I was racing to find out what would happen next.  I was so completely enthralled from the start and just couldn't stop.  Who doesn't love the Hollywood Movie Star who falls in love with the girl next door type books?  It was this but SO MUCH MORE!
Book 1, Eversea, is where we meet Jack Eversea and Keri Ann Butler.  The reader is catapulted to a small town in South Carolina – Butlers Cove – which I can vividly see in my mind as it is written so detailed and descriptively.  Keri Ann is 22 years old, living a simple life, in a small town with her close friends while working at a local bar.  Keri Ann stayed home to take care of her family's home while her only living relative, her brother is away studying in college.  I immediately love Keri Ann with her cheeky attitude and her outspoken nature.  She has a BIG heart and loves with her whole being.  Because Keri Ann doesn't have anyone but her brother and her best friend Jazz, their close relationship meant so much to me as you can see them relying upon each other throughout the book.  Their bond was strong and true and made these characters feel even more real to me.
When famous actor, Jack Eversea comes into town fleeing from scandal in his personal life, the reader is taken on a beautiful journey of romance that will touch your heart and your soul.  Keri Ann is different with Jack compared to the normal girls who fall at his feet.  She treats him as a real person not the celebrity that you see on TV.  We experience and see Jack through her eyes and he endears himself into your heart.  Their attraction is undeniable and their flirty bantering has me smiling at my kindle throughout.  For once, Jack sees what his life could be like – normal – and Keri Ann is the first person to get him to open up to really enjoy life outside of the fame and celebrity status.  Keri Ann teaches him new things and helps him discover the person he wants desperately to be.
Watching this love grow, I was insanely captivated and mesmerized.  With Jack's romantic and beautiful words that melted my heart combined with the innocence and goodness of Keri Ann, this was a love story like nothing I have read in a while.  But what happens when the past that Jack is trying to flee shows back up and takes away the happiness that Jack and Keri Ann have lived with for such a short time?  Will this new love be able to survive or will everything be lost forever?  Unfortunately life is never as easy as you want it to be and you have to choose the path you have to take even if people are hurt in the process.
After completing this book, I was in complete and utter heartbreak and I couldn't wait to dive right into Forever Jack.
Forever Jack starts and thankfully Jack is back!  A lot of answers are revealed from book 1 and again I have goosebumps and am crushed because I don't know how it will all go!  I enjoy that this book is in Jack's POV as Eversea was Keri Ann's.  And I have to be honest and say that I love him even more knowing what transpired in the five months that Jack was away to when he returned to Butler's Cove.  Experiencing both characters depth of emotion while separated had me crying and clutching my kindle as I hoped beyond hope that these two characters could return to the love we saw in Eversea.  It was so real and so honest and so utterly heartbreaking.
While Jack was away, Keri Ann has finally decided to put herself first to return to her passion in life – her art.  And though she is still suffering, I am happy that she has something to work on – herself and her future.  With Jack's return and his relentless fight to win her back, we are taken on a journey of heartbreak, hope and ultimately love.
This was a beautiful conclusion to this series.  A determined man, unwilling to take no for an answer, who will fight for his one true love.  And a beautiful, strong woman unwilling to lose her sense of self for the man she loves.  What I took away from this book was the message of how you must live with no regrets because a love like this is like no other – you don't know if it could ever happen again.  There were times throughout my read where I started to become frustrated with Keri Ann – I understood where she was coming from – afraid to lose her self and all that she has worked for, her dreams.  I am sure that living in the spotlight with Jack's celebrity status is tough for anyone but Jack totally put himself out there for her, would do anything for her and he completely melted my heart – I wanted hers to thaw out too!  You couldn't ask for a more perfect book boyfriend than Jack Eversea!
Forever Jack was an AMAZING story of hope, forgiveness, love and ultimately trust. I'm so so sad that this is the final book for these characters but I hear from the author that another book is coming about some beloved characters we have met. I look forward to more from this author and am hoping for even a little sneak peek into more for Jack and Keri Ann. Complete book hangover! So eloquently written and simply magnificent.  Natasha Boyd had been added to my MUST READ ALWAYS list.
P.S. Keep tissues in hand – Jack's journals had me sobbing!  The epilogue was completely AMAZING but of course, I WANT MORE! 🙂
P.S.S.  I had so many favorite quotes while reading these two books that almost every page was highlighted – rather then list them here – you will have to read these books for yourself!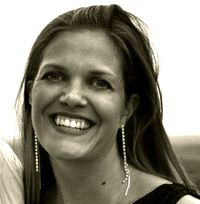 Natasha Boyd is a writer with a background in marketing and public relations. She holds a Bachelor of Science in Psychology, and lives in the coastal Carolina Lowcountry, complete with Spanish moss, alligators and mosquitoes the size of tiny birds. She has a husband, two sons and a host of scared relatives that worry the next book will be about them. She is a member of Georgia Romance Writers, Romance Writers of America and Island Writers Network, where she has been a featured speaker. Forever, Jack is the sequel to her award-winning and first full-length novel, Eversea.