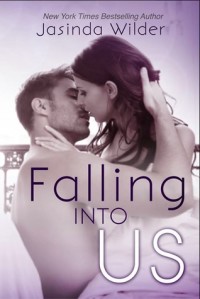 Today we welcome Jasinda Wilder to our blog as she celebrates hew new book Falling Into Us which released on June 19th.
Enter for a chance to win some amazing giveaways using Rafflecopter below.

---
5 STARS!!!
Synopsis
THE STORY YOU THOUGHT YOU KNEW…
When Kyle Calloway died, he took a part of Nell with him. She wasn't the only one left to pick up the pieces, however; Kyle's death left a gaping hole in the hearts and lives of his parents and his older brother Colton, and ultimately broke the will of the girl he loved.
THE STORY YOU NEVER IMAGINED…
Becca de Rosa is Nell's best friend. When Kyle died, Nell was so devastated that no one could reach her, not even her best friend Becca. As she tries to help Nell through her grief, Becca's own life is thrust into turmoil, and everything she knows is changed.
Jason Dorsey asked Nell out the week after her sixteenth birthday, but that date never happened. Instead, he ended up going out with Nell's best friend, Becca. He had no way of knowing, then, how that one date would send him on a life-long journey with Becca. He had no way of knowing the tragedies and triumphs he would experience, or that in Becca, he might find the love of a lifetime.
THE HEARTACHE YOU'LL NEVER FORGET…
Denise's Review
This is Ms. Wilder's follow up to Falling Into You, this books tells the amazing love story of Becca de Rosa and Jason Dorsey both were friends of Nell and Kyle's from Falling into You.
I truly can not express how much I enjoyed Becca and Jason's journey. Both are overachievers, both are pushed by their parents and it quickly becomes clear to the reader how much these two understand each other.  Jason's home life will break your heart but the moment he takes a stand, you will know that Becca is someone he would do anything for.
I loved loved the early scenes with these two exploring each other, tender, funny and truly speaking to the bond they develop.
As life happens and events break your heart, Ms. Wilder allows those events to show how some understand the error of their ways and also makes the point that some people just can't be in your life as they are toxic. Such an amazing perspective to offer the reader.
These two bond on so many levels including both having a hidden passion.  Becca writes heart pulling poetry and Jason takes breathtaking photos; Ms. Wilder's writing clearly expressed both these art forms.
Becca was such a wonderful character, smart, shy on the outside, with a history of stuttering. As you watch her interact with and grow with Jason you see her open up, Becca taking charge especially in the bedroom was so much fun. And her speech impediment was masterfully used throughout the story to show emotion and help the reader get inside of Becca's head.
Jason was a well developed character whose growth was wonderful to watch; there is scene towards the end of the book that for me spoke volumes about these two… Becca whispers to Jason getting in his head and Jason's actions show he is truly now his own man.
Towards the end of the book the reader does see Colton and Nell again as the timeline of this book extends past Falling Into You.  I will say a few things – one you hear Colton's amazing song again, two their interactions with each other will remind you of how much these two belong together and finally the end oh the end it was so amazing!!
This book is a wonderful journey, you experience growth, heartbreak and the end of so worth the read.
Hats off to Ms. Wilder for telling an amazing story, a story that shows true love is about overcoming, about walking life's journey together, making each other better and stronger in the process.
EXCLUSIVE BONUS SCENE
Colt

At the hospital after Nell's miscarriage

 

 

Jason is silent beside me. We're on the elevator heading down to the cafeteria, and neither of us know what to say. I'm worried about Nell, and Jason clearly has something on his mind as well. We do the guy thing, just plodding along in awkward silence because  neither of us is willing to break it. We find the coffee machine and I pour one cup, Jason two. I sip mine black and lean against the counter watching Jason doctor one of his two coffees into what must be syrupy sweet khaki-colored nastiness.

He sees my expression and laughs. "It's how Becca likes her coffee. I one time drank her coffee by accident, and it was so sweet it literally made my teeth hurt. It's not even really coffee at this point, but hey, whatever she likes, right?"

"I just don't get it," I say. "If you don't like the taste of coffee, why drink it?"

He shrugs. "That's what I always think. Like, why go through all the trouble of adding half a bottle of creamer and a cup of sugar? Just get a mocha or something, at that point."

The overhead PA goes off, paging a Dr. Thompson to OR seven. We're both reminded why we're here.

"Nell going to be okay?" Jason asks.

I nod slowly. "Yeah. I mean, she'll be healing for a few weeks, but yeah, she'll be okay. As far as miscarriages go, it was a pretty bad one. She nearly…" I have to pause and summon steadiness. "She nearly bled out, though."

Jason's face scrunches up in confusion. "I'm confused, though. I thought you guys were in New York."

I sigh. I don't want to have to try and explain this whole thing. "Yeah, we do both live in New York. But when Nell found out she was pregnant, I guess she panicked a bit."

"That's gotta be a shock, though. I can see how she'd panic."

I nod. "Yeah, I get it, for sure. I mean, this was in no way a planned thing. So she panicked and just kind of…bolted."

"Shit, that's gotta suck," he says. His eyes are piercing, assessing me. "How are you doing with this whole thing?"

I don't answer for a long several seconds. Eventually, I have to come up with something. "Okay, I guess. It's a lot to process."

"I bet it is. You dealing okay?"

Again, I can't answer immediately. I don't know Jason at all really, and I'm not a big sharer even with people I do know well back in New York. "Yeah, well enough."

Jason seems to understand my hesitancy. "Look, I know we don't know each other  that well, but…I guess if you're going to be a fixture in Nell's life, then we're going to be seeing a lot of each other in the future. It just makes sense for us to get to know each other." He swirls the black liquid in his cup around gently as he speaks. "So, I guess I'm just saying, I'm here for you. God, that makes me sound like a pansy, but…yeah." He trails off awkwardly and stares into the depths of his coffee.

I have to take pity on his awkwardness. It's a heartfelt gesture, clearly. "Thanks, Jason. Really. I'm doing okay, though. It's just one of those things you have to take a day at a time. Sounds cliche, but it's true. As long as Nell's gonna be okay, I'll be okay."

He nods, obviously grateful that I didn't make a big deal about his awkward trail-off. "Good. Well, I guess we could go back up, huh?"

As we head back up to Nell's room, I feel a burst of gratitude that Jason put himself out there like that.

It's good to have friends.
About the Author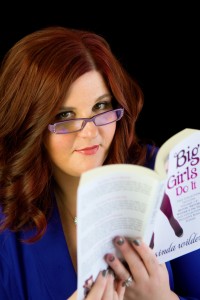 New York Times and USA Today bestselling author Jasinda Wilder is a Michigan native with a penchant for titillating tales about sexy men and strong women. When she's not writing, she's probably shopping, baking, or reading.
Some of her favorite authors include Nora Roberts, JR Ward, Sherrilyn Kenyon, Liliana Hart and Bella Andre.
She loves to travel and some of her favorite vacations spots are Las Vegas, New York City and Toledo, Ohio.
You can often find Jasinda drinking sweet red wine with frozen berries and eating a cupcake.
Jasinda is represented by Kristin Nelson of the Nelson Literary Agency.