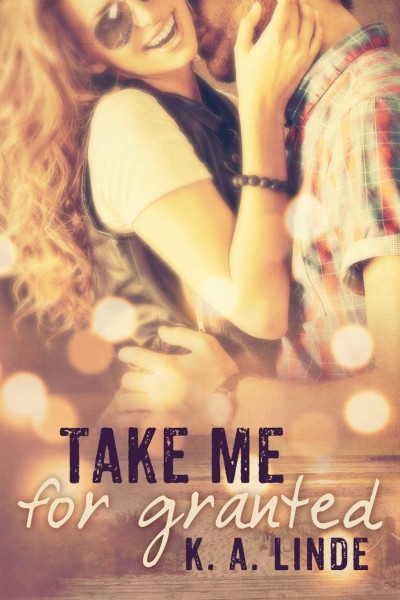 Grant
Manwhore. Adrenaline junkie. Lead singer of ContraBand. What you see is what you get. I make no apologies for my actions, and by now no one expects any from me. I live my life the way I want and as long as it pushes the demons back, then I'm solid. I've never needed a chick for more than a good lay. Why would I need just one when I can have a different one every night?
Until she walks into my world.
Aribel
Mouthy. Perfectionist. Princeton student. Chemistry major. Yes, that pretty much describes me. Oh, and virgin. But I'm only nineteen, and have more important things to concern myself with. What really matters is finishing my degree and getting a good job. I've worked hard for what I want, and do what's expected of me. I don't need anyone to get in my way.
Until he opens up my world.
But if I give you my world, whatever you do…don't TAKE ME for granted.

"So, after your phone died earlier today, you didn't call me back." Aribel rolled her eyes and picked up her pace, carrying us out across an open field.
"Do you need my number for next time?" She humphed and kept walking. Jesus, what is with this chick? "You don't take jokes very well, do you?"
"Excuse me, but did I lose a glass slipper or something?" she asked.
"What?" "A glass slipper. Do I look like Cinderella to you? Are you some kind of prince trying to sweep me off my feet? What is this whole charade, Grant?"
"No charade, babe. I just wanted to see you and take you out."
"Uh-huh. Where exactly are you taking me?" I smirked at her.
"Dinner." My bed.
"Why do I have a feeling that we're not talking about eating the same thing?" I chuckled to myself. She had me there.
"Oh, come on. I didn't even say that." Though, if I had it my way, I'd be doing more than that tonight.
"You didn't have to," she called over her shoulder. I caught up to her again and started walking backward in front of her. I was probably making a spectacle of myself, but I didn't really care. She didn't even seem to notice that people were staring at us.
"Look, I really do want to take you out. I'm not one to deny myself the things I want, but I was talking about eating food with you."
"No. And anyway, how did you know to find me? Are you stalking me or something now? Should I invest in a rape whistle?"
"No, but you can blow my whistle, baby."
"Oh, dear Lord."–

I love everything and anything by K.A Linde and Take Me for Granted was no different.  I adore rockers especially bad boys who have good inside of them and Ms. Linde never disappoints me!
I have to say that Aribel is one of my favorite heroines from Ms. Linde.  She is spunky, feisty, tells it like it is, and strong.  She is my kind of girl and says all the things that I wish I had the guts to say out loud lol…With that being said, Ari is an innocent in all ways…yes she is still a Virgin and is a "good girl" living to please her parents.
Things all change when she meets Grant, guitar playing member of Contraband and admitted man whore.  Their attraction is instantaneous and palpable.  And of course, I adore a man who is relentless in his pursuit of his woman and though Ari tries to deny it, she enjoys his pursuit too.
So yes, this is a story that has been done many a times but for me it never gets old. The main reason being Ms. Linde herself.  Kyla works her angsty magic in and gave us a story that completely had my stomach in knots, wanting to cry and be pissed off yet happy and smiling because of the hope I had in my heart.
This is a well crafted story of finding oneself and truly living in the moment, living with no regrets and fighting for the one you love.  Kyla knows how to write sex and I definitely had to fan myself on more than one occasion 🙂
But of course she wouldn't be her without leaving us with an ending like that!!!  So yes, I am looking forward to more from this series and this cast of characters as there are a few members in Contraband that warrant their own story too 🙂
I can't wait!!!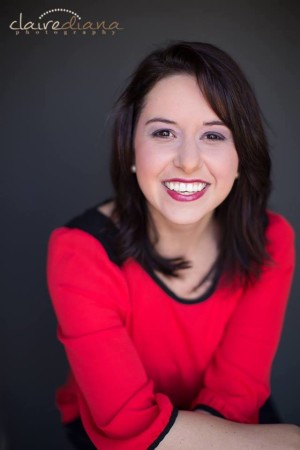 K.A. Linde graduated with her Masters in political science from the University of Georgia in 2012. She also has a bachelors in political science and philosophy. She wrote her the Avoiding Series while struggling through advanced statistical modeling and writing her thesis. She enjoys dancing and writing novels that keep you guessing until the very end.
She currently resides in Georgia with her boyfriend and two puppies, Lucy and Riker.
---