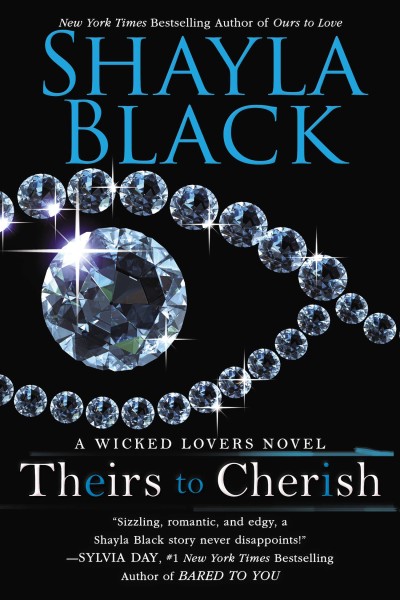 Today we welcome Shayla Black to our blog to celebrate her new book THEIRS TO CHERISH which released on March 4th. Make sure to enter for a chance to win a paperback copy of this book using Rafflecopter below (US Entries Only). Good luck!
---

The perfect place for a woman on the run to disappear…
Accused of a horrific murder she didn't commit, former heiress Callie Ward has been a fugitive since she was sixteen—until she found the perfect hideout, Club Dominion. The only problem is she's fallen for the club's Master, Mitchell Thorpe, who keeps her at arm's length. Little does she know that his reasons for not getting involved have everything to do with his wounded heart…and his consuming desire for her.
To live out her wildest fantasies…
Enter Sean Kirkpatrick, a Dom who's recently come to Dominion and taken a pointed interest in Callie. Hoping to make Thorpe jealous, she submits to Sean one shuddering sigh at a time. It isn't long before she realizes she's falling for him too. But the tender lover who's slowly seducing her body and earning her trust isn't who he claims…
And to fall in love.
When emotions collide and truths are exposed, Sean is willing to risk all to keep Callie from slipping through his fingers. But he's not the only man looking to stake a claim. Now Callie is torn between Sean and Thorpe, and though she's unsure whom she can trust, she'll have to surrender her body and soul to both—if she wants to elude a killer…

This was my first Shayla Black book and I was impressed with her writing. Yes, you read correctly, I picked this book up stand alone despite it being a book 8 and I have to say it read as a stand alone, I had no issues following the story.
This is menage read that tells the story of Club Dominion owner Mitchell Thorpe, one of the subs at his club Callie Ward and new Dom Sean Kirkpatrick.
Theirs to Cherish does a wonderful job of weaving hot sex and emotional connections into a suspenseful story. The story line build outside of the club and allows time for these three get to know and trust each other.
Theirs to Cherish is truly Callie's story, it is her backstory and past that drive the story line and the movement forward. She has been a fugitive since the age of 16 and as her past returns the book follows the path it leads these three on.
Yes, you get some of Thorpe's wounded past, a past that does play into the book some but the story is driven by the danger surrounding Callie.
I want to pause and say I loved the contrast between Thorpe and Sean, the author did a wonderful job at painting the difference between the two and showing how what each offered Callie helped complete her.
If you follow my reviews then you will know that I am no stranger to menage. What was interesting about this one was that initially Sean and Thorpe don't like each other. I truly enjoyed the real feel of these men's initial jealousy of each other and most importantly the love of Callie that pulled them together was so well done. These men put Callie first and it was clear they wanted her happy. The friendship these two developed felt real and allows the reader to believe the end.
Oh, the end of this book for me really hit home the point that each man offered something special for Callie and that each man's happy with her meant something different to them.
I enjoyed this book and truly recommend it!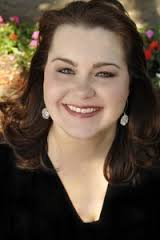 Shayla Black is the USA Today bestselling author of over 30 sizzling contemporary, erotic, paranormal, and historical romances. She lives in Texas with her husband, munchkin, and one very spoiled cat. In her "free" time, she enjoys reality TV, reading and listening to an eclectic blend of music.
---
Series Reading Order
Book 1 – Wicked Ties (paperback)

Book 2 – Decadent

Book 3 – Delicious

Book 4 – Surrender To Me

Book 5 – Belong To Me

Book 5.5 – Wicked to Love

Book 6 – Mine to Hold

Book 6.5 – Wicked All the Way

Book 7 – Ours to Love

Book 8 – Theirs to Cherish