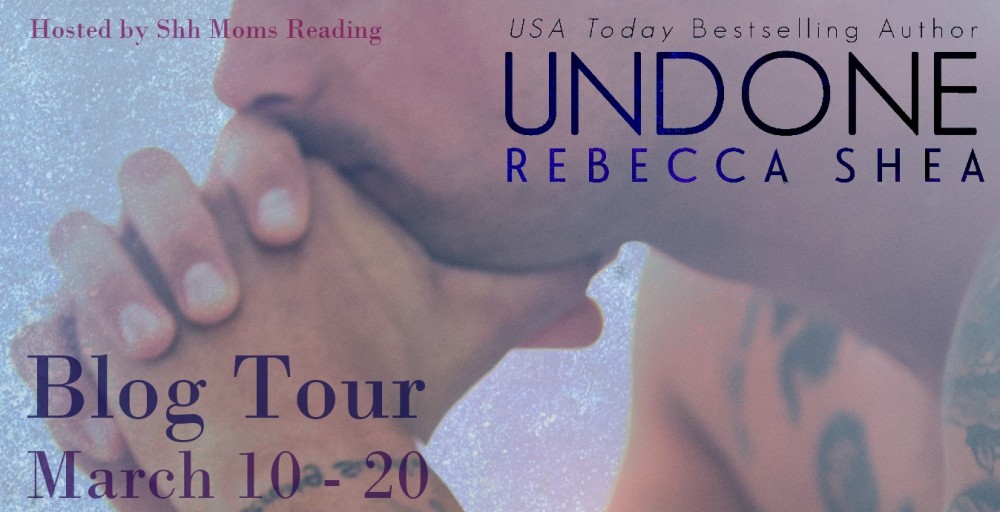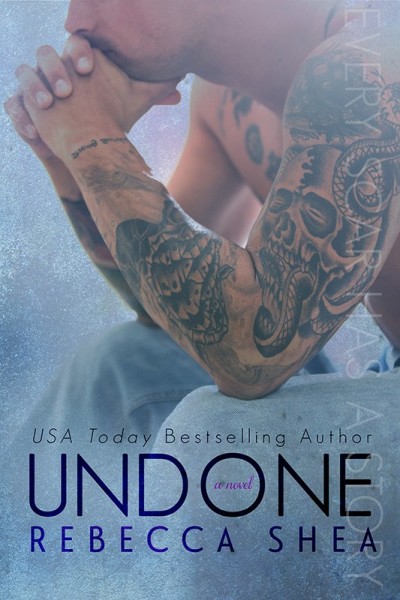 Today we welcome Rebecca Shea to our blog as she celebrates her new book UNDONE which released on February 20th.
Enjoy an excerpt from book 3 in the Unbreakable series titled UNFORGIVEN and make sure to enter for a chance to win some amazing giveaways using Rafflecopter below. Good luck!
---

**This book is New Adult and contains mature subject matter. It is not intended for those under 17 years of age.**
I've found it's easier to share my body but not my soul. I need no one, yet I crave her.
Self-assured and independent, she doesn't need me—but she wants me, and undeniably I want her too. At war with myself as I battle the secrets of my past, I don't know if I can allow her to see the darkest parts of me, the parts I've left untouched—undone.
As she chips away at the walls I've built for years, I fear those secrets will hold me hostage from love—forever.

After reading Unbreakable, I couldn't wait to get my hands on Undone. I didn't want to love Landon in Unbreakable but there were so many things that happened in book 1 that I could not let him go…he grabbed my attention from the start and I couldn't wait to learn his story.
To say that he is broken is a complete understatement. My heart broke for him. I cried for him and my soul ached for him. When he meets Reagan, all of his thoughts on women change and I truly loved seeing him care for someone for the first time.  Reagan not only wants to save him but gives him reasons to save himself – hope and unconditional love. Both characters have pasts, we all do.  I enjoyed the angst in this story, the push and pull – the story moved at a pace that built upon this relationship, and it made it for me even more intense, emotional and real.
Rebecca Shea has given us a beautiful story of fighting your past hurts, healing and how the power of love can make an impact on another person's life. Landon stole my heart and this is a story that is sure to stay with me for a long time to come. Rebecca is a brilliant writer and gives us these amazing characters and stories that we connect with and can't easily let go of.
Job well done!  I can't wait to read Matt and Lindsay's story.  If you have not picked up this series yet, what are you waiting for?!  Rebecca Shea is a new author on the block that you don't want to miss!


Enjoy a sneak peek into Unforgiven – this is Matt and Lindsay's story!!!
"How do people fucking breathe in this heat," I complain as the blistering Phoenix heat all but collapses my lungs. Jack lifts my suitcase and sets it into the back of his rented Cadillac Escalade.
"You'll get used to it. It's a dry heat, " he smirks at me as he pulls his Ray Ban's from the top of his head and pushes them onto his face. "I guess a convertible is out of the question for you?" he chuckles to himself. The trip from the airport to the car dealership takes no more than ten minutes. I study the blue sky that is covered in a light brown layer of smog, but not enough to distract from the beauty of the brown mountains and palm tree-lined streets. Even though it's August and pushing one hundred and fifteen degrees, people are out and about and not bothered by the extreme heat.
I don't even notice we've arrived at the dealership until Jack cuts the engine and opens his door. I follow him into the dealership and take a seat in the lounge. Jack is the master negotiator. He knows what I want and since it's a lease, it's basically just formalities and paperwork. One hour later, Jack is tossing my suitcase into the back of a silver Lexus IS 350 and sending me on my way to the new downtown condo I'm renting.
"Go get settled. Be positive. You're going to love it here, I promise," he says as he rests both of his hands on my shoulders. "Everything is set up at the condo. All you have to do is get some groceries." He glances at the time on his phone. "I have to get going. Call me if you need anything." I nod and swallow hard. Even though Jack is generally an asshole, he's the only person I have at this moment. He slides into his car and gives me a short wave as he pulls away leaving me on my own.
I sit in my car for a few moments letting the last few weeks of my life swirl in my head like a video on replay. To say I left things with Matt on pleasant terms would be incorrect. I crushed him. I broke him into a million pieces and I left him in North Carolina while I chased dream I wasn't even sure I wanted. His words echo in my head one thousand times a day, "I'd choose you because I love you and you mean more to me than any job or any opportunity. But Lindsay, I will not stop you from chasing this dream."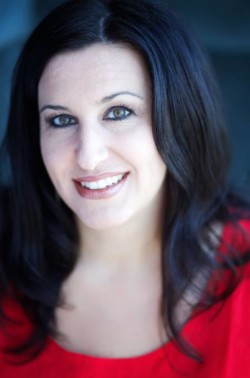 Rebecca Shea is the USA Today Bestselling author of Unbreakable. She lives in Phoenix, Arizona with her family and her beagle, Miles. From the time Rebecca could read she has had a passion for books. Rebecca spends her days working full-time and her nights writing, bringing stories to life. Born and raised in Minnesota, Rebecca moved to Arizona in 1999 to escape the bitter winters. When not working or writing, she can be found on the sidelines of her sons football games, or watching her daughter at ballet class. Rebecca is fueled by insane amounts of coffee, margaritas, Laffy Taffy (except the banana ones), and happily ever afters.
---