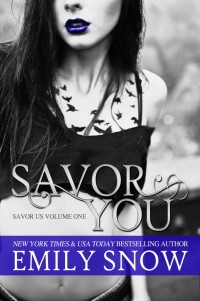 Emily has provided us something special for all of her fans. Following are two EXTENDED scenes from Savor You which gives us a little more insight into the back story of Wyatt and Kylie.
Enjoy!!!
---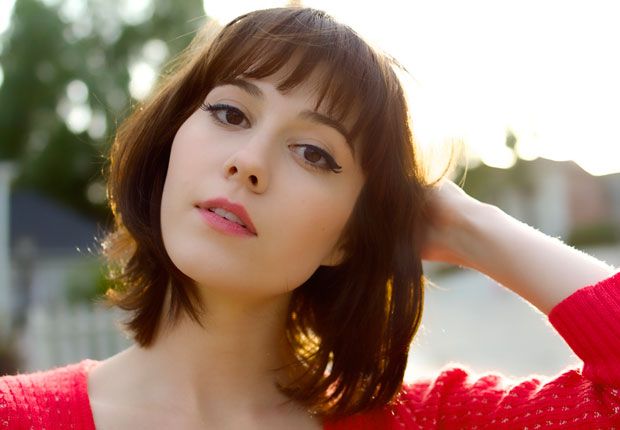 ---
Extended Scene #1
"I had to tell him, Kylie. He loves—"
"Don't," I say, my voice suddenly deep and all sorts of screwed up. "Please don't, okay?" I don't need Cal telling me how much Wyatt loves me because it will only be an assumption.
Wyatt has not once actually said the words to me himself. The closest he's ever come was almost four years ago after our millionth break from each other. We lasted approximately five weeks without having any contact. Finally, he showed up at my parents' house in Atlanta while we were celebrating Lucas's twenty-fifth birthday. Wyatt and I sat outside, alone together, on the front porch swing with a foot of space between us.
"I fucked up, huh?" he asks me, referring to the cause of our latest fallout.
This time, he confronted me again about cutting, something I haven't done in years, and it wouldn't have been so bad if he gave me a chance to speak during his rant. But he simply went on and on, reminding me of my ex, until the only thing I wanted was to get away from him and the pressure. So, rather than try to defend myself, I did just that.
I ran like a coward.
I ran like I would never have to face him again.
I take a deep breath, focusing my gaze on the bright orange and yellow tulips in my mom's garden. "Yeah, you did. You screwed up, and I want to hate you for it, but I can't." I tremble violently while I sink my nails into my palms, hoping to control myself enough to finish speaking to him. "Just because I wear long sleeves or refuse to show you my wrists doesn't mean I'm cutting, Wyatt. Because I'm not. I'm not saying that I don't have moments when I feel like the world is crashing down on me, that I'm nothing but—"
As the words catch painfully in the back of my throat, he reaches out, raveling his long fingers in the hair at the nape of my neck.
"You're everything. At least to me. You always have been, and that's why I said what I did. I never want you to hurt, you got me, Kylie?"
His blue eyes are hard and honest, stripping me down to my soul, and I nod. He dips his gaze down to my shoulder, and since I know what's coming next, I answer before he has a chance to ask.
"Twelve." But I don't tell him that the newest one is there because of me. I let myself down by being a coward and refusing to face him.
"Fuck," he says between clenched teeth. "I'm sorry, Ky. I'm so goddamn sorry."
"I'm sorry Kylie." Cal's voice reaches into the vivid memory, dragging me away from it. "I hate to see you hurting," he adds.
I nod stiffly. "It's fine."
Extended Scene #2
"Do you remember?" he asks again.
I nod slowly, and each tiny movement of my head makes me feel like I'm going under. "I stayed in that room down there the first time." I point my finger to the left toward the room at the end of the row of identical doors. "And in this one the last time." I incline my head to the door in front of us, room number 32. It's sad that I still remember both rooms. "You play so fucking dirty."
"I told you I was going to remind you why you fell, Kylie."
My breath hitches. "By bringing me back here? Do you think it was worth adding extra time to your trip?"
"I have so much to say to you. It seemed like this would be the best place to do it."
"We've already said enough here."
He's quiet, and I know he's thinking about the room at the end of the row. He's thinking about how I told him everything about myself, how I showed him each tiny scar, five of them in all, and how I tried my best to explain why I did it. That same night, he told me how he aspired to be a better man than his father, a womanizing drunk who hadn't made it as a guitarist, who flaunted women in front of Wyatt's mother until she took off.
"I didn't even mind him beating the shit out of me," Wyatt says, pulling me closer to him in the hotel bed. He inhales my scent, and it's Ralph Lauren's Romance.
He's quiet after that, and the only sound in the room is Chevelle's "The Red." He waits until the song is finished, and then he says, "But the way she left without even giving me a second thought…it still fucks me up, Kylie. She didn't give a shit about me."
"I'm so sorry." Tears are forming in my eyes because I feel selfish. I feel like the most selfish bitch in the world for complaining to him earlier about not meeting anyone's expectations and retaliating by punishing myself. I cried about disappointing my parents when his had let him down too many times.
He pulls away from me, cupping my chin. "Don't be sorry, beautiful. I've got you, don't I?"
"Yeah, you do."
His chest rises heavily, and he makes a noise that sounds nothing like Wyatt McCrae. This is the first time in all the years I've known him that I've seen him nervous, and it sends a wave of anxiety through me. I pull the sheets up to my chin. "Is everything okay?" I ask hesitantly.
He snorts. "Yeah, and fuck no. Lucas will fucking kill me for going here with you." I start to respond, but he shakes his head. "It'll be alright."
"Alright," I whisper despite the pain in my throat. Wyatt's right about Lucas, and it's impossible for me not to dart my gaze at the door as if my brother will barge in at any moment.
"Relax," Wyatt orders. He brings my hand up to his lips and turns it slightly to kiss my wrist. "I meant what I said in the car, Kylie. Don't ever hurt yourself again. You want to get rid of the pressure? You take it out on me. Hit me, scratch me, do whatever the fuck you want, but don't do that shit to yourself again."
"Alright, then don't lie to me," I counter, staring at him hard.
If he were honest about his home life before tonight, I wouldn't ask. Instead, he lied to me and to Lucas for years. He led us to believe that his relationship with his father was perfect, instead of a heartbreaking tangle of deteriorating knots. The man lying next to me has felt abandoned and beaten and unwanted. I refuse to let him feel any of those emotions again, especially after tonight.
"Then you've got to tell me the truth, too, beautiful."  
I nod. "No matter what we are after this tour ends, don't ever treat me like I'm fragile."
He nods. "I won't," he says. Before he closes the space between our mouths, he adds, "But I've never thought for one moment that you're fragile, Ky."
Eight years later and judging by the strained, distant look on his face, he's thinking about all that. When his nostrils flare and his gaze darts to the door directly in front of us, my mind goes to our second time at this motel—when we talked about Brenna in room number 37.
"Fuck, I've taken you for granted, Ky," he whispers harshly.