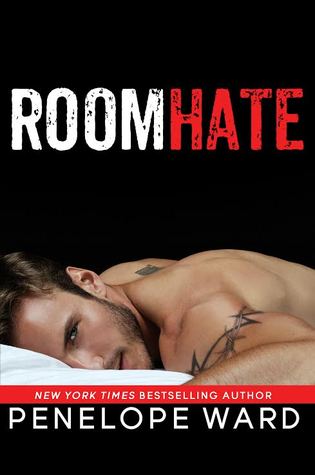 RoomHate

by Penelope Ward
on February 3, 2016
Pages: 280
Buy on Amazon
Goodreads


From New York Times Bestselling Author, Penelope Ward, comes a new standalone novel.

Sharing a summer house with a hot-as-hell roommate should be a dream come true, right?

Not when it's Justin…the only person I'd ever loved…who now hates me.

When my grandmother died and left me half of the house on Aquidneck Island, there was a catch: the other half would go to the boy she helped raise.

The same boy who turned into the teenager whose heart I broke years ago.

The same teenager who's now a man with a hard body and a hardass personality to match.

I hadn't seen him in years, and now we're living together because neither one of us is willing to give up the house.

The worst part? He didn't come alone.

I'd soon realize there's a thin line between love and hate. I could see through that smug smile. Beneath it all…the boy is still there. So is our connection.

The problem is…now that I can't have Justin, I've never wanted him more.

Author's note – RoomHate is a full-length standalone novel. Due to strong language and sexual content, this book is not intended for readers under the age of 18.
I can't even begin to put into words how much I love this book. This is my favorite Penelope Ward book to date. Now you all know that I love friends to lovers stories and the feels that RoomHate made me feel, the emotions, the tears I cried and of course the happiness in the end make this a Top Read of 2016 (I know we are only in February but when you know its a Top Read, you just know!)
RoomHate takes us on the journey of Amelia Payne and Justin Banks. Amelia and Justin have not seen each other in 9 years, having parted ways on not such great terms. Amelia's grandmother has just passed away and she has left the house to both Amelia and Justin to share. Right away hearing that this is the situation they will be in together, I can't help but think what a disaster this will be when they see each other for the first time.
And OMG it was! The utter HATE that you can feel coming off of Justin made me shudder and cringe. What the heck happened to these two that he could despise her so much? At this first meeting at the summer house, Justin brings his girlfriend Jade who I can't help but like even when I didn't want to because I know in my heart that Justin and Amelia are destined to be back together…right???!!! *hoping and praying*
As the story progresses, we go back in time to learn what happened to these two who were so close, such best friends until the day that it all changed. Sometimes things have to happen to shape who you will become in the future…sometimes things have to go the way they are going because it makes you an even better version of who you were yesterday.
Of course, I can't tell you how it all turns out because that's the BEST PART. Finding out if that hate that Justin feels is real, learning if these characters can forgive each other and move forward is quite honestly the parts that twisted my insides all around and made me fall in love with these characters and this story. It was all complicated and angsty and holy hell the sexual tension was off the charts and I LOVED EVERY SECOND.
I shed many tears while reading RoomHate, I'm not gonna lie. Oh and there is no cheating for those who think there might be. How everything was handled in this book was complete and utter PERFECTION.
Addictive, intense and completely satisfying – THIS is exactly why I love reading. Penelope Ward brings you into this world and you meet characters that you fall completely in love with. Despite the hate, readers can feel the feelings that are still present and the angst will make your heart skip a beat. But at the end of the day, you will feel completely satisfied, completely enamored with every word written and these characters and this story will remain in your heart for a long time to come. I know that this is a standalone but I can't help but want more because I loved them so much! xo

His eyes darted to the side, and he noticed me standing there. We just stared at each other. It was ironic, but the only times I could ever feel the remnants of our old connection were in fleeting moments of silent eye contact. Sometimes moments of silence spoke the loudest.
I left him alone again, making my way back down the hall and into the restaurant to tend to the customers I'd been ignoring.
Things really started to get busy. Without Jade working tonight, we were short-staffed, and I was having a hard time keeping up with the orders. Sandy's had indoor and outdoor seating. Normally, I would only be working one section, but tonight I was going back and forth between the two.
It was nice out, so I knew they would have Justin performing outside. I kept glancing over to the small stage to see if he was there. It was past eight, and he hadn't made an appearance yet.
Sometime close to eight-thirty, I was in the middle of serving a large party of ten when I first heard it: the chilling sound of a soulful voice that was not familiar in the least. He gave no introduction. No warning. He just started to sing out the first few words, followed by the strum of his guitar. The song that Justin had chosen to start with was a cover of Ain't No Sunshine by Bill Withers.
The entire room soon quieted down, and all eyes were on the stunning blond male specimen with the spotlight shining down on him. Despite the fact that I was carrying a large round tray of dirty dishes, I couldn't move. The vibration of his thick, smoky singing voice had completely paralyzed me, penetrating my body and soul.
Aside from the lone teardrop that fell the night he lost it on me during steak dinner, I hadn't shed any more tears—until now. It was all too much. Hearing how different his voice sounded, how he'd trained it over the years, was a wake-up call as to how much I had missed. All of the hours of practice that must have gone into honing that beautiful voice, and I wasn't there for any of it. The guilt, the emotions, the reality of a decade gone…everything started to pummel me at once. Not to mention the song—about a girl leaving. It probably had nothing to do with me, but in my mind, it sure as hell felt like it did.