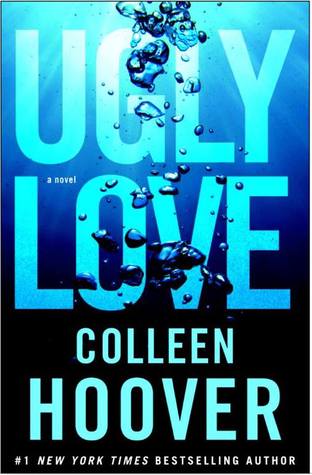 Ugly Love

by Colleen Hoover
on August 5, 2014
Pages: 320
Buy on Amazon
Goodreads


When Tate Collins meets airline pilot Miles Archer, she knows it isn't love at first sight. They wouldn't even go so far as to consider themselves friends. The only thing Tate and Miles have in common is an undeniable mutual attraction. Once their desires are out in the open, they realize they have the perfect set-up. He doesn't want love, she doesn't have time for love, so that just leaves the sex. Their arrangement could be surprisingly seamless, as long as Tate can stick to the only two rules Miles has for her.

Never ask about the past.
Don't expect a future.

They think they can handle it, but realize almost immediately they can't handle it at all.

Hearts get infiltrated.
Promises get broken.
Rules get shattered.
Love gets ugly.
I LOVE everything and anything that this woman writes…This is everything we come to expect from Ms. Hoover and SO MUCH more! You know when you come across a book and you don't know what to say about it other than that you loved it and it was amazing?! Well thats how I feel about Ugly Love. JUST READ IT! TRUST ME!
This is a 4.5 star book for me…it is brilliant in true Colleen Hoover fashion.
So what's it about?
Tate moves in with her brother in SF to get her masters degree in nursing. How she meets Miles Archer is unconventional but they hooked me into their story from that moment and I couldn't stop reading.
Miles is sad, mysterious and he hardly smiles. Tate has an undeniable attraction to this boy despite this. Their chemistry was out of this world…Colleen stepped out of her norm and wrote sex and boy was it HOT! Tate was the first person that Miles could relate to in a long time and though he didn't open up to her all the way, we saw bits and pieces of the man he was on the inside.
I have to say that I enjoyed the alternating POV of Tate in the present and Miles in his past. I needed that look into his character because he was so quiet and withdrawn and I wanted to know more about him, I wanted to know what made him the way that he is.
Some will have issues with his past but I didn't. I loved seeing his emotions, his thoughts and as we know your past shapes who you are and Miles in the present wouldn't be who he is without his past that was both beautiful and ugly. Yes I am purposely being vague.
Some will have issues with how Tate was able to give herself to Miles without knowing his past or that there could never be a future. Basically she was his booty call. I have to be honest and say that I didn't have a problem with this either because Miles gave her what he could, to me she wasn't weak – she was kind, patient and accepting. Yes, sometimes love can hurt and yes sometimes love can be ugly but for me, you never know unless you put yourself into that situation, you try and you give it all you can and hope with your heart that it is reciprocated back. I am a true romantic though and would want to do all I can for the love of the person I wanted most.
This is a beautiful story of love, hope and finding forgiveness. You have to read it to understand how it made me feel…it was in a word…WOW!
Pick up a copy…Colleen Hoover is a masterful writer and you won't be disappointed!