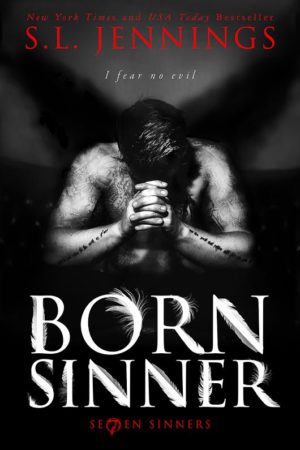 Born Sinner

by S.L. Jennings
on August 11, 2016
Goodreads


Twenty-two years ago, I was cut from a cold, sodden womb, and cradled in the filth and poverty of Chicago's concrete arms. Statistically, I wasn't supposed to survive these streets past the age of eighteen.

Fate had a different plan.

I was bred for one purpose and one purpose only: to unleash death and destruction on my world.

My thoughts are power.

My words are weapons.

Evil created me then grace tried to save me. But first… they tried to kill me.
They call themselves the Se7en. They are sin and salvation, and everything we've feared from the beginning of time. And their leader is the deadliest of them all.

He doesn't lose.

He doesn't compromise.

And most importantly, he doesn't distract himself with mortal weakness.

Not until me.

Kill one to save a million.

That's what he told me when he took me as his prisoner.

Kill one to save a million.

That's what he's been trying to tell himself ever since he took me into his arms.
WOW! I have read many books by S.L. Jennings but Born Sinner is by far my favorite! I have never read any of her prior PNR books and I need to remedy that quickly!!!!
Born Sinner was so well done – we get the sexy, the angst and we get the hope and fear too. S.L. Jennings has weaved a story with an intricate and action packed plot that kept me glued to my kindle. She created a world and characters that I want to know more about and with angels and demons and good vs. evil – reading Born Sinner was an awesome change of pace for me because I normally read more contemporary romance. As this is a book 1 in a new series, readers will be introduced to the characters and their backgrounds and how they play into this world of good vs. evil. There is definitely some heat and romance and I am anticipating that there will be more to come in the next books. (YES!!!)
Like many of my reviews, I don't want to reveal the story to you as this is something SO exciting that you should experience on your own.
I will say this….readers who love paranormal should pick up this book. It will captivate you from the prologue until the very end (that Cliff – OMG! I WANT MORE NOW!) Born Sinner is suspenseful and addicting. You have a heroine who feels she isn't worthy of forgiveness and love and who is lost and afraid of being evil. You have a hero who is as old as time, isn't perfect by any means but wants to save the world from destruction. Together with an amazing storyline, this series is on my most highly anticipated reading list. I am in love with Eden and L (and all of the characters really!) and I can't wait for book 2 – hurry please!!!! <3
Join the BORN SINNER Release Party: 12PM-10PM Pacific in the Jonesin' For SL Jennings Reader Group!
https://www.facebook.com/groups/JonesinForJennings/
♥ Buy the Book ♥
US – http://amzn.to/2bhULrL
UK – http://amzn.to/2b1aAmQ
CA- http://amzn.to/2aNRung
AU – http://bit.ly/BornSinner_AU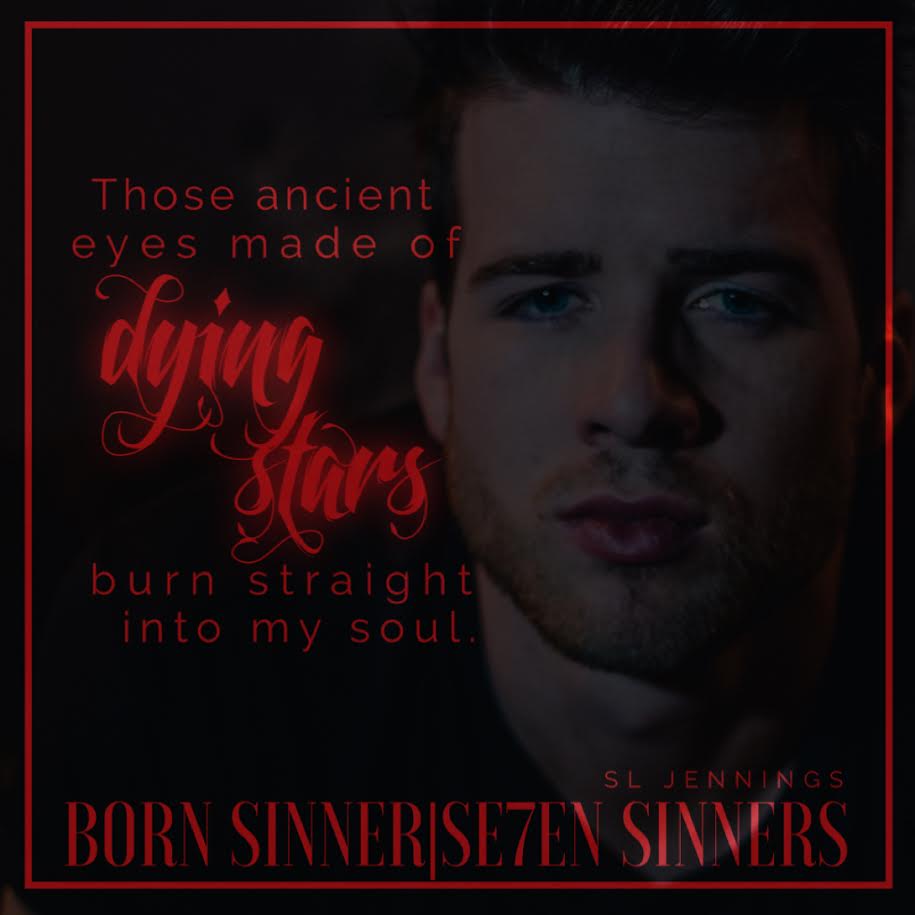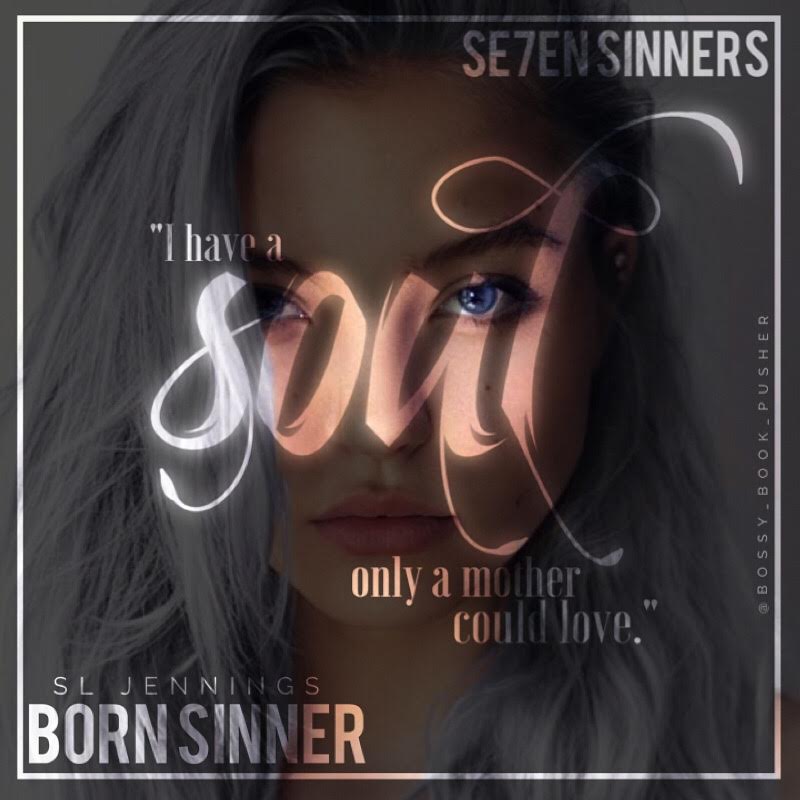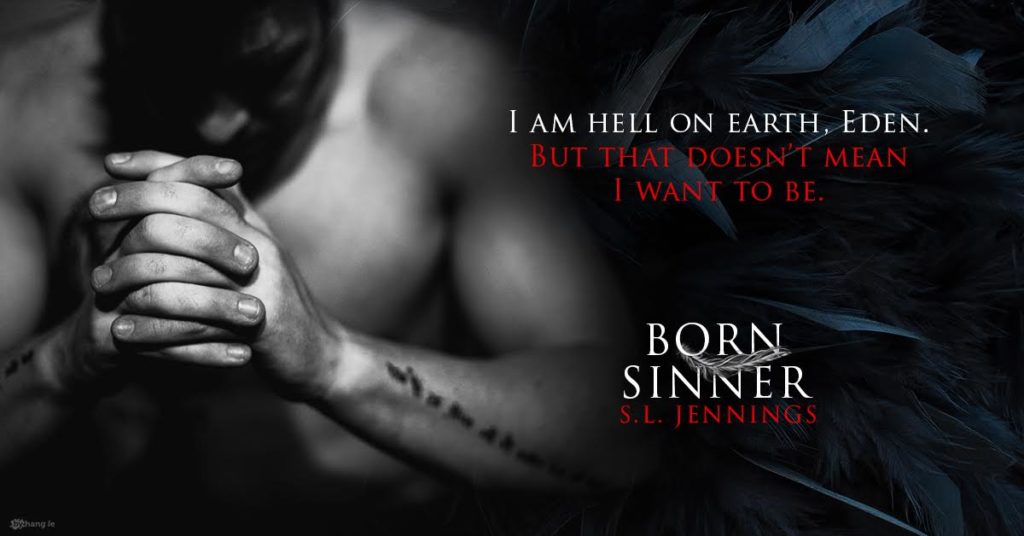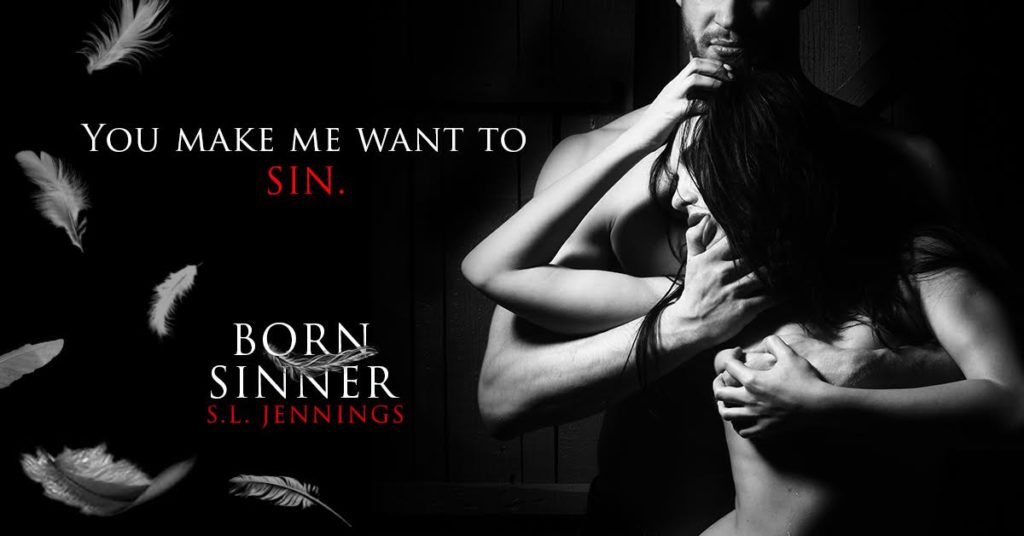 ^^ OMG THIS!!! THIS IS MY FAVORITE LINE IN THE BOOK!!!!! *le sigh*