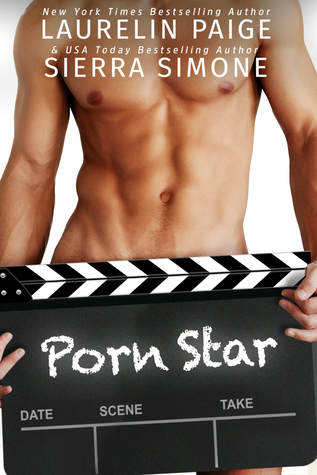 Porn Star

by Laurelin Paige, Sierra Simone
on March 8, 2016
Buy on Amazon
Goodreads


You know me.

Come on, you know you do.

Maybe you pretend you don't. Maybe you clear your browser history religiously. Maybe you pretend to be aghast whenever someone even mentions the word porn in your presence.

But the truth is that you do know me.

Everybody knows Logan O'Toole, world famous porn star.

Except then Devi Dare pops into my world, and pretty soon I'm doing things that aren't like me—like texting her with flirty banter and creating an entire web porn series just so I can get to star in her bed. Again. And again.

With Devi, my entire universe shifts, and the more time I spend with her, the more I realize that Logan O'Toole isn't the guy I thought he was.

So maybe I'm not the guy you thought I was either.
I am almost embarrassed to admit how sexy and hot this book was that I was completely fanning myself for almost the entire read *blushes*
Who would have ever thought that I would LOVE a book about a porn star and what life is like outside of porn (Denise knows I am SO vanilla when it comes to these things! lol).
Logan O'Toole, world famous porn star, is at the top of his game. But he's also nursing a broken heart for his ex, a fellow porn star who left him for another man.
In the back of Logan's mind, he has never forgotten his attraction for Devi Dare, another porn star actress that he starred in a video with a few years back. A woman he still thinks about despite his broken heart because he still thinks about her late into the night, fantasizing about her *holy hot*
When circumstances arise that bring them back into each other's lives, I completely LOVED their bantering text messages because I knew in my heart that there was more to them than they wanted to admit.
This book is sexy as sin!
Logan and Devi decide to work on a project with each other that makes it more than just about porn…it brings forth true feelings, honesty and the possibilities of a real relationship. But both are scared and rightfully so…
Laurelin and Sierra completely surprised me with this one…I laughed, I swooned but I also felt the emotions deep in my heart. I expected the heat and the authors delivered. But I was surprised at how this book touched me on an emotional level and how much I was rooting for these characters to really work.
Porn Star is a unique read in that there is nothing out there that I have read similar to it…I enjoyed the collaboration by these authors as it was seamless and they were able to get this totally blushing girl when it comes to all things porn to REALLY love this story. Funny, sexy and romantic – Porn Star is a MUST READ! I will most definitely read more from these authors and hope that there is more to come!