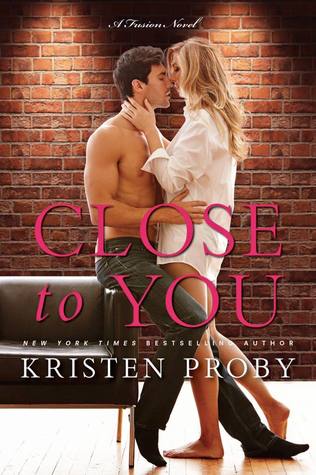 Close to You

by Kristen Proby
on August 9, 2016
Pages: 320
Buy on Amazon, Buy on B&N, Buy on iTunes, Buy on Kobo
Goodreads


From New York Times and USA Today bestselling author Kristen Proby comes the second novel in her sizzling Fusion series.

Camilla, "Cami," LaRue was five-years-old when she first fell in love with Landon Palazzo. Everyone told her the puppy love would fade—they clearly never met Landon. When he left after graduation without a backward glance, she was heartbroken. But Cami grew up, moved on, and became part-owner of wildly popular restaurant Seduction. She has everything she could want...or so she thinks.

After spending the last twelve years as a Navy fighter pilot, Landon returns to Portland to take over the family construction business. When he catches a glimpse of little Cami LaRue, he realizes she's not so little any more. He always had a soft spot for his little sister's best friend, but nothing is soft now when he's around the gorgeous restauranteur.

Landon isn't going to pass up the chance to make the girl-next-door his. She's never been one for romance, but he's just the one to change her mind. Will seduction be just the name of her restaurant or will Cami let him get close enough to fulfill all her fantasies?
Enjoy a sneak peek into CLOSE TO YOU below and make sure to enter the giveaway – good luck!
Close
to
You
 is book 2 in Kristen Proby's Fusion series, a series about a group of five friends who co-own a trendy  restaurant Seduction in Portland.  As the end of book 1
Listen 

to

 Me
suggests this book is the story of Camilla "Cami," LaRue and Landon Palazzo (Mia's big brother). I loved this friends 
to
 lovers story….
Landon has returned home after spending 12 years as a Navy fighter pilot something that was not his choice.  Cami has had a crush on Landon since well since forever; a crush that was not so secret.
Landon, oh Landon, I loved how his love for Cami played out. I adore the why's in his background and how that all wove into the story (nope I don't want 
to
 give it away…read the book).
These two fall back into the easy banter and friendship they had prior 
to
 Landon deploying and as they continue 
to
 grow closer, 
you will
 certainly be rooting for them!
In typical Proby fashion this book has heat!
"I want 

you

 

to

 open your eyes for me, sweetheart. I want 

you

 

to

 look at me when I push inside 

you

."
Landon and Cami are meant 
to
 be each others forever, the reader can feel that as they read this book!
The relationships between the secondary characters in this book added 
to
 the story; all five women have their own personality and unique bonds with each other.
If the end 
to
 this book is any indication, I look forward 
to
 reading about Kat in book 3 Blush for Me (such a cute name given she is the bar manager).

~Landon~
"Oh, sweet Jesus, don't ever stop doing that."
I grin and watch as I knead her feet. Upon closer inspection, I see that they're callused, and despite being nicely painted, they're a bit of a mess.
"I hate my feet," she murmurs softly. "They're rough and callused and horrible."
"I don't mind," I reply honestly. "But you should spoil yourself sometimes and go get one of those froofroo pedicures."
"I do. But I wear shoes that are bad for me, and I hate socks, so this is what I'm stuck with." Her eyes slit open to watch me as she shrugs. "I don't care. My shoes rock."
."I'll rub your feet for you anytime you want."
She grins softly and I want to pull her in my lap and hold on tight. I want to kiss her madly and lay her back on this couch and uncover her body, inch by inch, discovering what makes her moan and what makes her sigh.
I want to do all of the things I've fantasized about for longer than I can remember.
Instead, I sigh and pat her ankle, then stand. "I'd better go."
She stands with me and follows me to the door. "Thank you for dinner. You didn't have to do that."
"Yes." I turn to her and push her blond hair back over her ear. Scoot is winding his way through my legs, purring. "I did. Thank you for today."
Before she can push me away, I lean in and press my lips to her forehead, breathing her in, and wanting to stay.
"Are you going to get that last house?"
"If you promise to visit." I pull back and see her bite her lip, then firm her shoulders.
"I'll visit."
I nod and leave her before I do something stupid like scoop her up and take her up to her bedroom to spend the rest of the weekend with her.
She's not ready for that. I'm not sure I'm ready for that, which shocks the fuck out of me because I've never had a problem with carrying a willing woman off to a bed to have my way with her.
But this is Cami, and a fun romp on a mattress isn't the only thing I want with her. Not that I really know what I want with her.
I do know that she deserves more than a weekend in bed, and the thought of someone else giving it to her makes me crazy.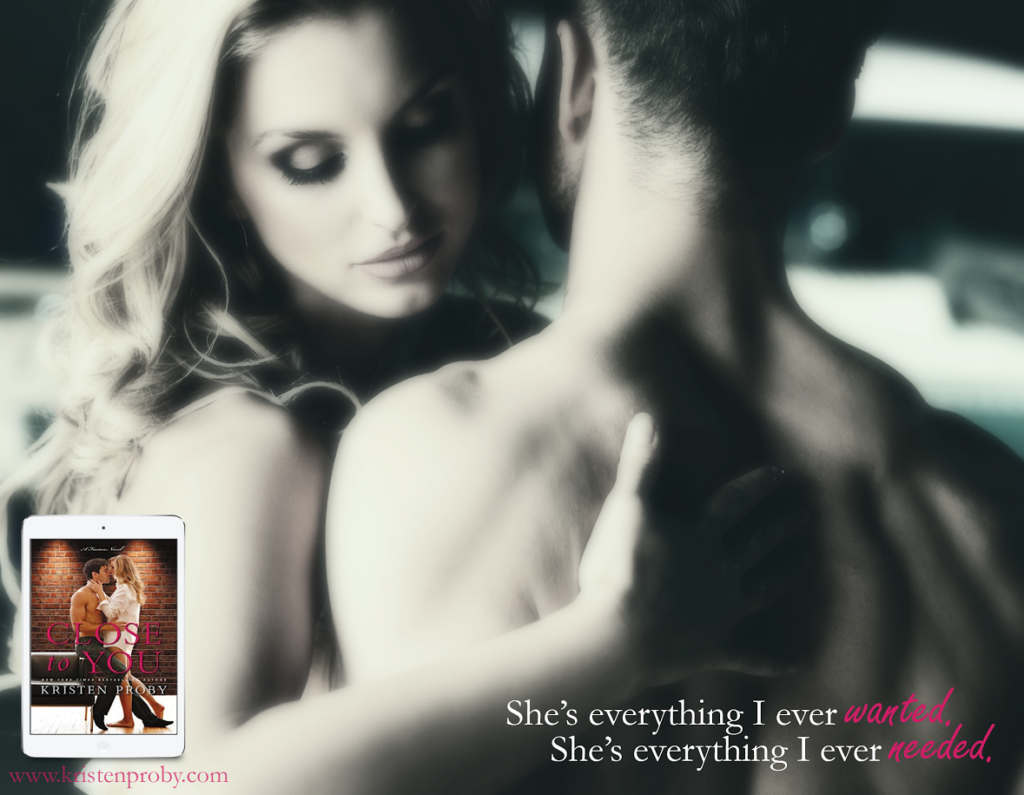 READ THE SERIES
Book 1 – Listen to Me
Book 2 – Close to You
Book 3 – Blush for Me