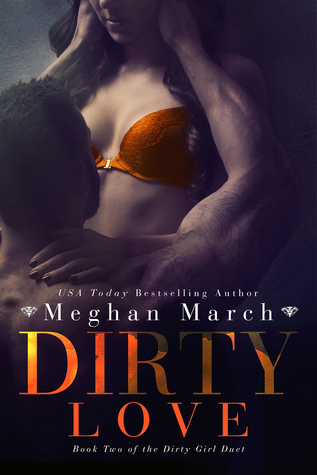 Dirty Love

by Meghan March
on May 31, 2016
Pages: 250
Buy on Amazon
Goodreads


From USA Today bestselling author Meghan March comes a sexy new spin-off duet from The Dirty Billionaire Trilogy. Are you ready to get dirty again?

Dirty Love is the conclusion of the Dirty Girl Duet, and should be read following Dirty Girl .

Greer Karas has been mine since the first day I saw her.

I walked away because she deserved better than I could offer, but I always planned to come back and stake my claim when the time was right.

But true to form, Greer wasn't willing to wait. She threw down a challenge, and I'm meeting her head-on.

I'm not walking away this time because sometimes you have to fight dirty for love.
Happy Release Day Meghan March! I completely love the Dirty Duet series!
I was lucky enough to read these books back to back and I am so glad that I didn't have to wait to get the conclusion because it would have literally killed me! #sorrynotsorry 🙂
Dirty Love picks up where Dirty Girl left us on that huge OMG moment. Cav will move mountains to get his girl back and I completely LOVED his relentlessness to try to win Greer's heart back.
I honestly felt so sad for Greer because she gave so much to Cav not realizing that he was still holding back so many truths from her. I felt her betrayal and her broken heart to my core.
In this book, we will learn to what extent Cav was holding back truths from the woman he loves. And while I don't like that he lied, I also understood why he did what he did.
Will Cav win back the woman he loves? Well of course I won't say!!
I absolutely LOVE the Beneath series by this author with the Dirty Duet series coming in at a close second. Meghan March grows as an author with each book she writes. She continuously gives us steamy, sexy and irresistible series that are unputdownable and addictive and I can't wait to read more from her!
 ♥ Buy the Books ♥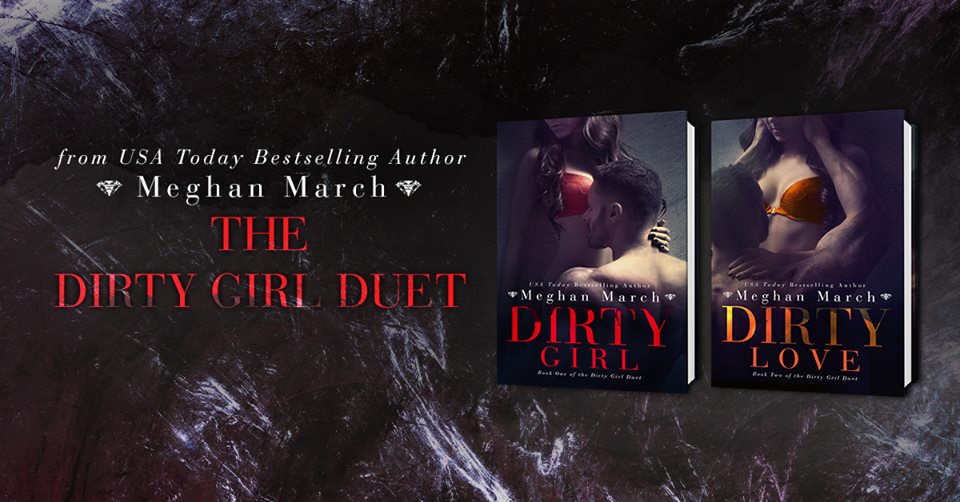 Book 1 – Dirty Girl
Book 2 – Dirty Love