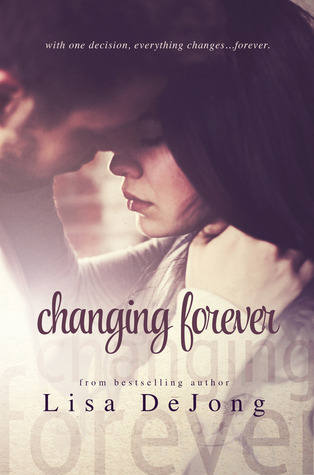 I've always let my past dictate my future, letting it paint a picture of exactly what I don't want to be. Where I don't want to end up.
Drake Chambers is as arrogant as I am stubborn. A college quarterback, a national star. I thought he was just another one of those guys … the type every girl should stay away from, but he's carrying more than the weight of the football team on his shoulders.
He unravels the feelings and beliefs I've held onto for so long.
I thought we had it all figured out. Two people who'd finally found their happily ever after, but the past always has a way of sneaking into the present.
With one decision, everything changes … forever.
Release Date: June 24th


"What's your story, Drake Chambers?" she asks, twirling her pencil between her fingers. I swear she's seeing right into me; I just hope I'm not that fucking transparent.
I shrug. "Maybe I don't have one."
"Everyone has one."
"Not everyone has one they want to share," I say, looking down at the wood table. Really, no one knows my story, and Emery isn't going to get her name on an exclusive list.


Lisa De Jong is a wife, mother and full-time number cruncher who lives in the Midwest. Her writing journey involved insane amounts of coffee and many nights of very little sleep but she wouldn't change a thing. She also enjoys reading, football and music. She is the author of When It Rains, After the Rain, Plastic Hearts and Glass Hearts.
Contact: lisadejongwrites@gmail.com, @LisaDeJongBooks, Facebook, Website
---


a Rafflecopter giveaway

Series Reading Order
Book 1 – When It Rains

Book 1.5 – After the Rain