Is everyone ready for Mud Vein coming out on April 18th?!
One word describes this book….BRILLIANT!  You DO NOT want to miss this one!
Tarryn has not wanted to release any additional teasers as you should go into this book without any spoilers – she has written a letter to readers below….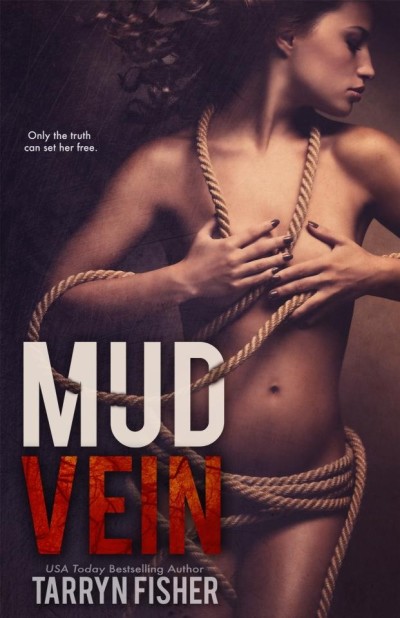 When reclusive novelist Senna Richards wakes up on her thirty-third birthday, everything has changed. Caged behind an electrical fence, locked in a house in the middle of the snow, Senna is left to decode the clues to find out why she was taken. If she wants her freedom, she has to take a close look at her past. But, her past has a heartbeat…and her kidnapper is nowhere to be found. With her survival hanging by a thread, Senna soon realizes this is a game. A dangerous one. Only the truth can set her free.
Dear Reader,

I am a writer and words are my weapon. I want to hurt you. I want my words to be salt, and I want to pour them into your open wound. I want my words to be jagged pieces of mirror that you can see yourself reflected in. I am a sadist otherwise known as an artist. My books are a call to women who have been doubled over by heartache, bound by boredom, captives of a past that will not let them go, victors of a past that tried to kill them. I have a disease you see, it's called human nature, and I am fascinated by it. So, if you choose to read Mud Vein remember that about me. I'm not writing to entertain you, or to make money, or to have my book propped neatly on a shelf in Target. I write to explore the dark corners of myself, and I want you to come with me. I'm a little bit like you. I think you'll see yourself in the pages of Mud Vein. I haven't told you very much about it on purpose. I want you to go in blind. I want you to stumble across a thought, a sound, a hurt-which you had thought special to you. And realize I have felt them too, someone you have never met. If you choose to read Mud Vein, please don't ask yourself what it says, ask yourself what it means. And once you read my black words, on a white page, e-mail me and tell me your interpretation. I can't wait for your thoughts.

Tarryn Fisher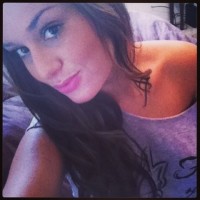 I am a real life villain, truly. I drink sick amounts of Starbucks. Most of the time my hair smells like coffee. I was born in South Africa, and lived there for most of my childhood. I moved to Seattle just for the rain. Rome is my favorite place in the world so far, Paris comes in at a close second. I read and write more than I sleep. When I was eleven, I wrote an entire novel about runaway orphans, using only purple ink. I am addicted to Florence and the Machine and will travel to see concerts. I love scary movies and giraffes. I spend way too much time on Facebook. Meet you there?…