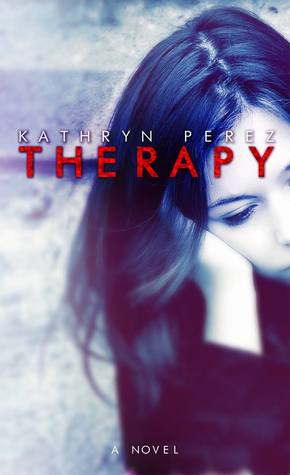 Therapy

by Kathryn Perez
on February 11, 2014
Buy on Amazon
Goodreads


I'm needy.

I'm broken.

Cutting breaks through my numbness, but only opens more wounds.

Depression, self-harm, bullying....that's my reality.

Sex and guys....that's my escape.

The space between the truth and lies is blurred leaving me torn, lost and confused. And while the monsters that live in my head try to beat me-- the two men that I love try to save me.

This is my story of friendship, heartache, and the grueling journey that is mental-illness.

Sometimes you have to get lost in order to be found…
Happy 1 Year Anniversary to THERAPY! Read Christine's 4.5 STAR review HERE!
Therapy is currently on SALE for $.99 for the month of February so make sure to buy a copy!
And make sure to also enter the giveaway below for a signed copy from the author – US applicants only! Good luck!
♥READ THE BOOKS♥
Book 1 – Therapy
Jessica's Journal: A THERAPY Book of Poetry