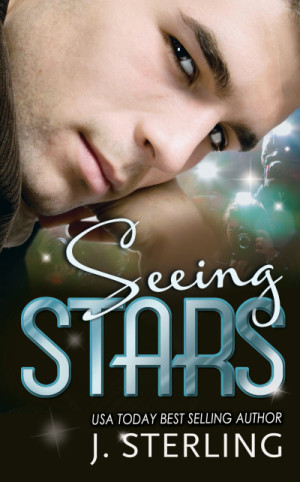 Happy Release Day to J. Sterling and her new book SEEING STARS!!!
Make sure to join the Facebook Release Party HERE 
---

Walker Rhodes is a hot singing sensation who never settles down, spends too much money gambling and gets in trouble on the daily- at least if you believe all the tabloids.
Madison Myers is a hard working talent agent assistant thrust into the spotlight one day after Walker pulls her on stage during one of his concerts. She tries to stay away from him, but he keeps chasing her. She is strong in her resolve and he is relentless in his pursuit.
The question is… WHY?!?!
Tabloid Headline Reads: Walker Rhodes pulls woman on stage during LA concert and serenades her with stars in his eyes and we watched as the sparks flew! But just who is this mystery woman who has stolen Walker's heart? And will she be the one to finally tie down our favorite womanizing gambler?
Our readers poll: 80% say no way!
The other 20% wish they were her!
Read more inside…

Christine's 3.5-4 STAR Review!
I love everything and anything J. Sterling so when I heard she was writing a new series I was ecstatic!  We all know of her love for music (and Drake!) and I have to admit that while I was reading Seeing Stars, I could picture this as her paying homage for her love to Drake :).  This was a fun and quick read, with no drama and I was thoroughly captivated and entertained throughout.
Madison attends Walker's concert with her best friend and is pulled onstage and sung to by Walker.  Isn't this every fan's dream?!  Madison, working in the PR industry, knows better than to ever get involved with a famous person but as Walker pursues her relentlessly she agrees to go to dinner with him (with some pushing and prodding from her jerk of a boss!)
And while one might expect Walker to be a player, being used to getting everything he wants, I am genuinely surprised with what a real guy he is, how honest and true he acts with Madison.  The connection, bond and attraction are real and as the story progresses and truths are revealed, I have a HUGE smile on my face because not everything is as it seems.  I love LOVE and Ms. Sterling does it so well! <3
This is a new series and I am very much looking forward to the stories that come from secondary characters in this book.  And while I enjoyed this fun read, I wished it was longer – I am a sucker for HEA and epilogues and would have enjoyed seeing the progression of Walker and Madison and where they go from here.  I hope to see them more in future books!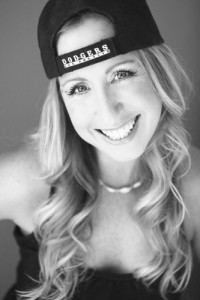 I got fired from my last job.
It's true.
I know you're sitting there thinking, "Jenn, how could anyone in their right mind fire someone as amazing and awesome as you are???" And i'd love to give you a good reason, but the truth is… being This! Awesome! is clearly very scary to other less awesome people. 🙂
So I said screw them and started writing my first book. And you know what I realized? Writing books that mean something to me is a million times better than working my ass off for someone who doesn't really care about anything other than the bottom line.
My soul feels more satisfied.
My heart, more full.
So thank you for reading, loving and recommending the stories I write.
I think you're awesome- and not only am I not scared of other awesome people, I want them on my team!
Click HERE to read a post where I talk about how you all have changed my life. 🙂