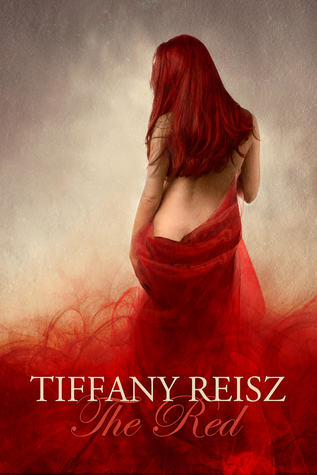 The Red

by Tiffany Reisz
on July 11, 2017
Pages: 248
Buy on Amazon, Buy on B&N, Buy on iTunes, Buy on Kobo
Goodreads


Mona Lisa St. James made a deathbed promise that she would do anything to save her mother's art gallery. Unfortunately, not only is The Red painted red, but it's in the red. She soon realizes she has no choice but to sell it.

Just as she realizes she has no choice but to sell it, a mysterious man comes in after closing time and makes her an offer: He will save The Red if she agrees to submit to him for the period of one year.

The man is handsome, English, and terribly tempting...but surely her mother didn't mean for Mona to sell herself to a stranger. Then again, she did promise to do anything to save The Red...

The Red is a standalone novel of erotic fantasy from Tiffany Reisz, international bestselling author of The Bourbon Thief and the Original Sinners series.
The Red was a quick HOT read. I don't read a lot of erotica and this was holy moly fan yourself hot.
Mona is 25 years old and struggling to keep her small museum afloat. She receives a proposition from a mysterious stranger in exchange for money to pay her debt. And here begins the once a month HOT trysts that made it hard to put this book down.
As the mystery is revealed as to who this man is, I was a little surprised with how it all came together. I didn't expect it, though I did like the ending and how it all came full circle for Mona. This was a 3-3.5 STAR read for me. I would have liked to see more story.
I definitely want to try this author's erotic series…I have heard good things and love a complete story. This felt a bit rushed and I definitely wanted more to the story, more background.