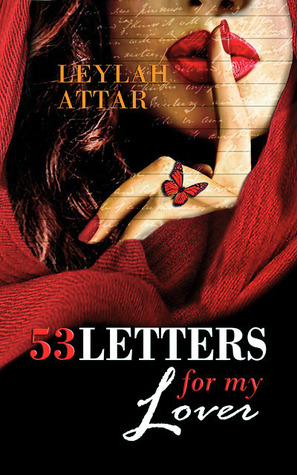 53 Letters for My Lover

by Leylah Attar
on June 17, 2014
Pages: 351
Buy on Amazon
Goodreads


This is not your typical love story.
It's not so black and white. Lines are crossed.
Walls are smashed. Good becomes bad.
Bad becomes very, very good.

Shayda Hijazi—the perfect wife, the perfect mother, the perfect daughter. For thirty-three years, she has played by the rules, swallowing secrets, burying dreams and doing whatever it takes to anchor her family. Shayda Hijazi is about to come face to face with the one thing that can rip it all apart, the one thing her heart has always been denied: Love.

Troy Heathgate—untamed, exhilarating, dangerous—a man who does exactly as he pleases. Life bends to his will. Until he comes across the one thing he would give it all up for, but can never have.

Born on the same day in opposite corners of the world, their lives collide. And nothing is ever the same again.

Spanning three decades, 53 Letters for My Lover is a fiercely sensual, emotional ride to the heart of an epic, forbidden love that defies it all—an intimate exploration of love, loyalty, passion, betrayal, and the human journey for hope, happiness and redemption.

"Sexy, intense fiction isn't afraid to step out of the box."
I didn't know what to expect going into 53 Letters for My Lover, a debut novel by Leylah Attar. What I came away with was complete and utter book hangover, where days later I am still so immersed into this story that I can't stop thinking about it! Well written, emotional, beautiful and captivating..my words really won't do this book justice. Completely UNFORGETTABLE! Leylah Attar is a new one click author for me. And all I really want to say to you is – JUST READ IT! 🙂
This book is a love story that spans 30 years. Without going into too much detail because I really want you to just read it for yourself and experience everything that I did, I will say that this was such a journey to be a part of and experience through the eyes of Shayda Hijazi, our heroine. Shayda has the perfect life, children and marriage; not truly living life to the fullest as in my opinion she has always put her family first never truly living for herself. Maybe it's cultural, maybe it's her need to make everyone else happy but I enjoyed experiencing Shayda's journey, her transformation throughout the story that was so beautiful to watch unfold.
Troy Heathgate, her lover. Ever patient and kind and unwavering. The attraction between them since their first meeting was electric and so wrong but could not be ignored. There was such a beautiful connection between these two that was simply undeniable; so magical and so real. With Troy, Shayda is her true self because he brings out the best in her; he makes her feel free. Troy is the first man who really saw her and recognized her for all that she could be; he gave her that all encompassing love that never diminished or faded with time. He was her second chance for love and to truly live life. A love that we can only wish for <3
Told in past and present points of view; rounding out the story nicely and adding so much depth, layers and detail, there will be so many bumps in the road preventing these two from being together. For one, her husband, who is such a good man with a tough past that made him who he was; never fully showing his wife love and attention. And life in general…I am purposefully being vague here but this journey will be a tough one for all involved.
What is the right thing to do in this situation and how do will Shayda choose???
You will have to read this book to find out!
You will come to realize as you read this story that it is the small moments that leave the lasting impressions. So eloquently done and simply enthralling that I couldn't put it down as the characters endeared themselves to me and my heart; situations that I would normally not agree with being OK in my mind because in the end I believe in soul mates and I believed that Shayda deserved her happiness and the love of her life.
This is a true testament to the masterful way that the author created this story because I was vested and I didn't want it to end. Different and extraordinary – there aren't enough words to describe how this book made me feel. One of my key takeaways was realizing that people should follow their hearts, take chances, don't settle for mediocrity when you can have it all – that love of a lifetime that you so rightly deserve. Yes sometimes people will get hurt but you are never really living if you hide behind your fear.
I immediately one clicked From His Lips, and Troy's POV from specific scenes in 53 Letters for My Lover only solidified him as one of my favorite book boyfriends this year and this book as one of my top reads of 2014. I lived and loved every moment and you will too!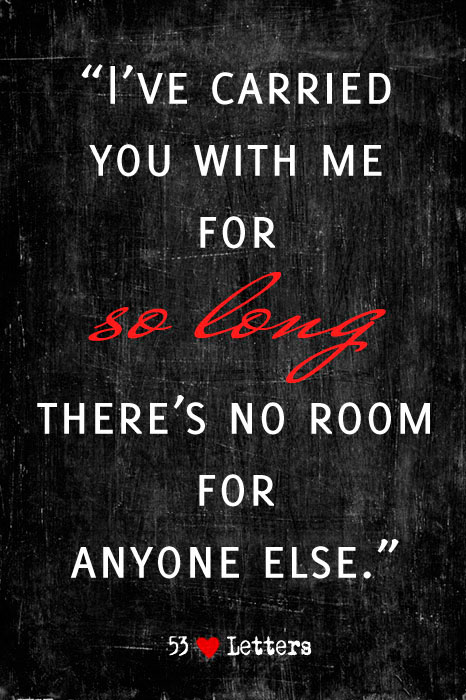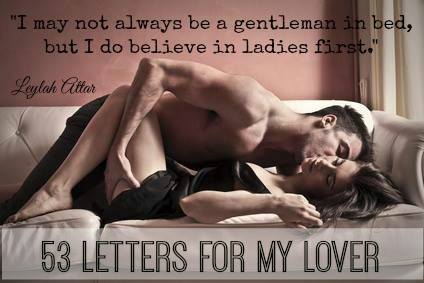 The doorbell rings. Repeatedly. Followed by loud thumping on the door.
"Coming, coming! Now what did you what forget?" I swing the door open.
My heart screeches to a slamming halt. "Troy." I turn pale. "You…you shouldn't be here."
"No?" He storms past me into the house. "Where should I be, Shayda? Waiting by the phone? Staking out your office? Checking my email? Where the fuck, Shayda?" His fist slams into the console table, so 'fuck' is an obscure, jarring thud, like some censored song on the radio.
"I changed my mind."
"You changed your mind. Just like that?" He starts pacing the hallway. "And when were you were planning to tell me exactly? When, Shayda?"
"I made a mistake." My voice quivers. "I got caught up in the moment. We were alone, we were away. It was…it was all an illusion."
"An illusion?" He pulls me hard against him. Our bodies collide, knocking the breath out of me. "Is this an illusion?"
His lips assault mine.
"And this?" His hand slides under my dress, claiming my thigh.
"What about this, Shayda?" He pushes my panties aside and slides two fingers inside.
"Tell me, Shayda. Tell me this is all in my head." He shoves me against the door and deepens his strokes. "Tell me this is nothing." He rubs his fingers on my neck, leaving the unmistakable trail of my reaction.
"This is you, Shayda." His finger slips inside my mouth. "Your taste, your smell, your skin, your touch." He grabs me by the hair and pulls my head back. "Tell me you're not real, Shayda. Tell me!"
I feel the gathump gathump of his heart. Our breath comes in short, shallow gasps. His eyes darken, black holes pushing sky blue irises to the edges of raw emotion. Hunger. Anger. Love. Pain.
♥READ THE SERIES♥
Book 1 – 53 Letters for My Lover
Book 1.5 – From His Lips (FREE)