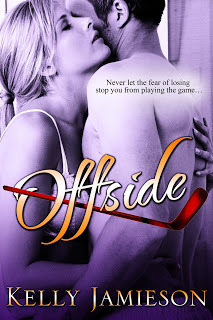 Enter for a chance to win an ebook set of this series using Rafflecopter below.  Good luck!
---
4.5 STARS!!!
Synopsis
Honey Holbrook is trying hard to leave her past behind her and make a new life for herself. A former spoiled, rich, wild child, her attention-grabbing antics were tabloid fodder for years. Now she has a new job, a new home, and is staying out of the limelight. But the first day of the new job doesn't go like she expects when her boss and coworkers make it clear she's not wanted there, and the first project she has to work on is with pro hockey player Matt Heller.
Matt and Honey had a wild and wicked fling eight years ago when he was attending summer development camp for the California Condors – the NHL team Honey's dad owns. But the relationship ended when they argued over the loser friends Honey hung around with and Matt had to return to college hockey. Before he left, Matt talked to Honey's dad about Honey's exploits. She felt betrayed and rejected, and threw herself even harder into her partying lifestyle while Matt tried to carve out a career for himself in the NHL.
Now Matt's back with the Condors but recovering from a serious injury that has changed his whole outlook on life. He's not impressed to be working with Honey Holbrook, although her cleaned up image arouses his curiosity. And arouses something else…
Denise's Review
Ms. Jamieson saved the best for last; this is the best book in the Heller Brothers series!
This books tells the story of Matt Heller, the youngest of the 4 Heller brothers, all hockey players each sexier than the next.
This story pulls the timeline out 10 years, I truly loved this concept.  It allowed the reader to see Jason, Logan and Tag enjoying life and more importantly it matures Matt the baby of the family into a man who made it to the NHL but when we meet him in this book he is facing the very real possibility of his career being over far too soon.
Matt finds the desire and passion for hockey as he works to heal.  Playing hockey was something he always took for granted. Healing for Matt is about finding his way and proving to his new team he is committed to giving his all.
Being injured put Matt in the front office and he quickly finds himself in the path of Honey Holbrook the daughter of the team owners, a woman who as young lady, Matt has history with.
As Matt and Honey quickly realize the chemistry they shared is still very much present,  how do you bring the lust of teenagers years into the light of adulthood when there is so much package surrounding it?
I truly enjoyed Matt and Honey finding a path to each other. Ms. Jamieson allows for some very sexy moments along with tender moments where these two open up to each other about the years they were not together about how the grew up and partially Honey learns that life is what you make it. As these two come to accept they are meant for each other the reader is truly rooting for them to be together to find happy in each others arms.
Both Honey and Matt's family were used to move the story forward and forge a deeper bond between these two. I thoroughly enjoyed this about the book…. Thank you Ms. Jamieson for using secondary characters to add value to this story.
I have to say it the epilogue of this book was epic… yes ladies you get all four Heller boys together!!!
Ms. Jamieson – thank you for an amazing family saga that will stick with me; I love these hockey boys.
About the Author
Kelly Jamieson is a best-selling author of over twenty-five romance novels and novellas. Her writing has been described as "emotionally complex", "sweet and satisfying" and "blisteringly sexy".
---
GIVEAWAY
a Rafflecopter giveaway