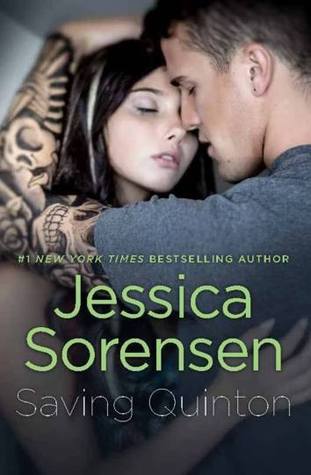 Enter for a chance to win an ebook set of this series (Breaking Nova and Saving Quinton) using Rafflecopter below! Good luck!
---

Nova Reed can't forget him-Quinton Carter, the boy with the honey-brown eyes who made her realize she deserved more than an empty life. His pain was so similar to her own. But Nova has been coming to terms with her past and healing, while Quinton is out there somewhere, sinking deeper. She's determined to find him and help him . . . before it's too late.
Nova has haunted his dreams for nearly a year-but Quinton never thought a sweet, kind person like her would care enough about a person like him. To Quinton, a dark, dangerous life is exactly what he deserves. And Nova has no place in it. But Nova has followed him to Las Vegas, and now he must do whatever it takes to keep her away, to maintain his self-imposed punishment for the unforgivable things he's done. But there's one flaw in his plan: Nova isn't going anywhere . . .

This book was on my highly anticipated book list as I was dying after Breaking Nova ended.  This is a very heavy, dark and serious read – there are no unicorns or rainbows…but there is the light of Nova which in itself saved me during this read because of her strength and determination – will she be able to save Quinton from his demons?
My heart literally ached for Quinton as I read this book.  Still living in the past and unable to forgive himself, Quinton is on a total downward spiral in this book.  Jessica has done her research well as I literally lived in these dark scenes with Quinton…I felt his pain and was with him getting high on drugs to forget his inner turmoil.  These scenes were so well done – I felt as if I were in a movie experiencing every second so vividly in my mind.
Since Breaking Nova, nine months have passed and Nova's life is back on track with school and her future.  But she can't forget Quinton and as summer vacation approaches, she wants to find him to save him from the darkness.  She still lives with the regret of losing her boyfriend to suicide and makes it goal and mission to not let this broken boy do the same with his life.
I will admit honestly that Quinton's life was so depressing for me…he is so beaten and he acts like he has nothing to live for…I wanted to crawl into my kindle and save this boy myself.
But how can you save someone who doesn't want to be saved?  How can you save someone who's chosen path is to self destruction?
I am SO PROUD of how strong Nova is and how relentless she was in not giving up on Quinton.  Yes this book does end in a cliffhanger where hopefully Quinton realizes that he is worthy of a life, happiness and future – that is my hope for him…
Read this book!  This is real life…this is emotional and will rip you to shreds but this is Jessica's gift to us – giving us a beautiful story filled with broken characters who need some fixing and hopefully in the end we do get our butterflies and rainbows…at least this is what I am hoping for for these characters….yes it is intense but I wouldn't trade my experience for anything!
5 beautifully broken stars!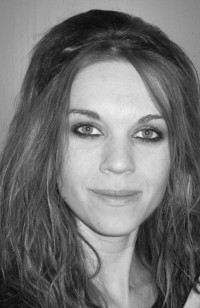 The New York Times and USA Today bestselling author, Jessica Sorensen, lives in the snowy mountains of Wyoming. When she's not writing, she spends her time reading and hanging out with her family.
---

a Rafflecopter giveaway

Series Reading Order
Book 1 – Breaking Nova
Book 2 – Saving Quinton