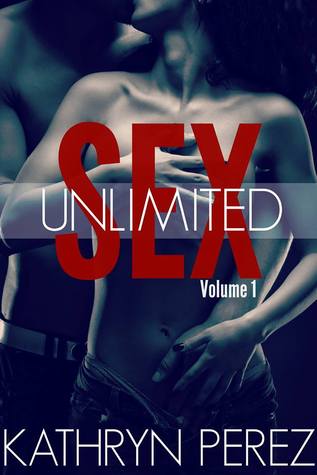 Enter for a chance to win an ebook copy of this book using Rafflecopter below. Good luck!!!
---

One email set my life on an unexpected path.
Dear Candace,
I'm sure you're getting flooded with messages, but I wanted to attempt to stand out among the rest and just get right to the point. I won't attempt to woo you in a message. I won't try to impress you with boastful words. If you're here for mind-blowing sex, and a lot of it, then I would venture to say that trying to impress you with well worded niceties is of no value. Instead, I will tell you what I'm looking for and if you are looking for something similar then I look forward to your reply.
I like to fuck hard. I like to fuck slowly. I also enjoy making love. I like to be pleasured. I love to give pleasure. I like to laugh. I like to make others laugh. I love the female body and testing its limits. I want a lover who will explore new things without shame or embarrassment. I want to make a woman come so hard and in so many ways that her body designs its own special language just for mine.
I look forward to possibly learning what you like, too.
Regards,
Brisban C.
My reply will change everything I thought I knew about SEX.
This is very different than prior Kathryn Perez books that I have read.  This is Ms. Perez's first time writing erotic and sexy and she totally hit it on the nail.
This review will be brief as this is the first volume of what will be a 4 volume serial and I don't want to spoil the read for you.
So I have said this before but I am not a total lover of serials because as the book gets good, it ends and then I have to wait for the next installment.  What I do enjoy about them immensely is that they are fun and quick and can be read in a short amount of time when you need that little something in between other books you are reading.
SEX Unlimited was just that for me.  It does end in a cliffhanger and what a cliffhanger it is! I am salivating at the mouth for the next volume!
The good – the characters, the connection, the palpable attraction and the story itself is intriguing and different.  HELLO Brisban!
I just wish it was longer and that I got MORE.  Thankfully we don't have long to wait 🙂
This is a new one from Ms. Perez that for her fans new and old, you don't want to miss so pick up a copy!  You won't regret it!

Kathryn lives in her small East Texas hometown with her husband and two children. She is a music infused writer and self-proclaimed book junkie. When she isn't listening to music, writing or reading you will probably find her watching her favorite sport, UFC.
Kathryn is also an anti-bullying advocate and avid supporter of mental-illness and suicide awareness.