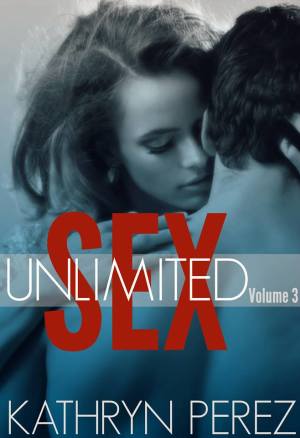 SEX Unlimited: Volume 3

by Kathryn Perez
on September 18, 2014
Buy on Amazon
Goodreads


Brisban and Candace's story concludes in this steamy and heartwarming finale of The Unlimited Series.

Does fate have other plans for them or will they get their happily ever after?
I enjoyed the conclusion to Candace and Brisban's story. This book was about hope…hope for not only Candace and Brisban but Dawn as well, Brisban's ex-wife and the author that Candace worked for. Despite all the hard truths and circumstances, Candace and Brisban's love and feelings never wavered and I loved what fate had in store for them….hope for the future together.
This serial was very different for Kathryn Perez and I applaud her for taking a chance and writing something different than what she is used to.
While I am not a huge serial fan, they are fun to read in between longer books so I urge those who do love serials, to take a chance on this one. For me, I enjoy a complete read in one sitting so it's hard for me to enjoy serials when I want more. This installment of Sex Unlimited felt a bit rushed to me and I would have liked more within the story but all in all, an enjoyable read.
♥READ THE SERIES♥
Volume 2

Volume 3