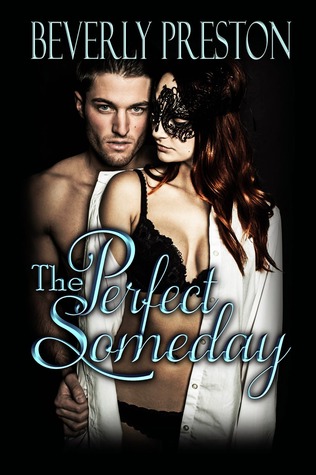 Enter for a chance to win an ecopy and paperback copy of this book! Good luck!
---

Tracy Mathews lives life by the perfect moral code.
After graduating magna cum laude in Marketing, she travels to the fabled churches of Santorini to capture the unspoiled sunset, only to find a masquerade wedding about to begin. Tracy is persuaded by her younger sister to crash the ceremony. While donning a mask in Greece, she encounters a magnetically charming, handsome Italian, who entices her deepest desires.
After a brief and mysterious rendezvous with future promises made, she returns home only to realize her dreams of the perfect man have been shattered—until an unexpected job opportunity presents itself in Italy.
Vincent is a fifth generation winemaker in the rolling hills of Tuscany. On the verge of losing his family's estate, will Tracy Mathews, an up and coming marketing entrepreneur, be exactly what he needs to save his family heritage and his broken heart?
The Perfect Someday tells the story of Tracy Matthews; Tess' oldest daughter from book 1 – No More Wasted Time.
Tracy's journey to love with Vincent, a 5th generation winemaker, is not a straight forward one; Ok I am struggling to relay how much I loved this story without tell you the why or the how this couple finds each other.
So let's be vague; I love the instant connection these two have for each other and then I loved the tension that was created when they start off on the wrong foot, then learn to like each other, then respect each other and finally give into the connection pulling at them. Yes, I know that sounds like a contradiction but if you read the story, trust me you will understand.
In The Perfect Someday, Ms. Preston yet again proves she can transport the reader, with beautifully vivid details she will take you to the coast of Greece, and then make you feel like you are standing in a vineyard in Italy. The reader truly feels the breathtaking imagery.
I loved the moments with Tracy's family because as I said prior, it reminded me of why I adore this family. I love seeing Tom and Tess from book 1, it was wonderful to see their lives moving forward and Tess' children accepting Tom into the family. I also love loved seeing John and Shayla from Shayla's Story book 2, the family they are building reminded me of why I love family sagas; it feels like visiting with old friends.
This book also brings Vincent's family which made for some wonderful moments; Vincent's Mom was adorable and Vincent's brother, well this manwhore had me wanting to punch him in the face and in a final confrontation with Vincent allows the reader to truly see his feelings for Tracy.
When Vincent and Tracy finally reveal themselves; then they learn the full connection they share I was gripping my kindle hoping for them to hear each other and in the end smiling from ear to ear. I really enjoy this journey to a perfect happy for this couple. Life is not always about the journey you choose but deciding on a path that fits you. Tracy and Vincent created a path, one perfect just for them!
The Perfect Someday can be read standalone but you will likely enjoy it more as part of the series.
This was Ms. Preston's best yet!
I look forward to continuing to watch her grow and I am very excited for JC to get her happy too!

#1 Bestselling Author Beverly Preston has been a stay at home mom for 21 years, although she prefers the title Domestic Engineer, raising her four amazing kids. As her children begin to venture out on their own, she's left to shed a tear–for a minute–wonder what's next in life, and embrace the feeling of empowerment that surely must've been wrapped in a present she received on her fortieth birthday.
If Beverly isn't at home riding her spin bike, you'll find her spinning richly emotional and sinfully sexy romance stories.
Series Reading Order
Book 1 – No More Wasted Time

Book 2 – Shayla's Story

Book 3 – The Perfect Someday

---