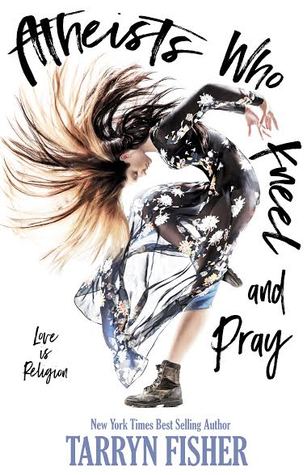 Atheists Who Kneel and Pray

by Tarryn Fisher
on July 14, 2017
Buy on Amazon, Buy on B&N
Goodreads

Yara Phillips is a wandering muse.

She dates men who need her, but always moves on to something new, never staying in one place for very long.

David Lisey is in need of a muse.

A talented musician lacking lyrical inspiration. When he first sees her, he knows he's found what he's been looking for.

Yara believes she can give David exactly what he needs to reach his full potential:

A broken heart.

David's religion is love.

Yara's religion is heartache.

Neither is willing to surrender, but religion always requires sacrifice.
Tarryn Fisher is known to write different, out of the box stories—stories that make you analyze every single word, and stories that you can't forget long after you close the book. Atheists Who Kneel and Pray is no different and quite honestly my favorite TF book to date. If you asked me to compare it to anything out there, you just can't because it's incomparable to none. Tarryn Fisher writes unputdownable book crack and this book gave me HUGE book hangover. Days later, I am still in awe.
I was texting with Tarryn when she first told me her idea for this story. Often times I find myself messaging her when I need advice or when I am looking for something inspirational said… she has not let me down once. When she first told me about AWKAP I was excited because to me it was reminiscent to her early days of The Opportunist yet she has grown as a person and as an author so much since then so I knew that it would be even MORE magnificent.
Everything you need to know about the book is in the blurb and quite honestly I don't want to reveal too much for you because I truly believe that this is a journey that each should experience on their own because you will all get something from reading this book.
You will experience a wide range of emotions when you pick up this book—tears, hurt, angst, nervous heart palpitations, happiness and love. At the end, my heart felt full and I was so very happy with how the story came full circle for the characters.
Many will relate to this story because we are all Yara—at times vulnerable, insecure in our relationships, flawed and imperfect…but in the end it is mind blowing, it is perfection, it is EPIC in every way because we grow just as Yara does in this story. The love emits from the pages and will touch your soul in such a beautiful way and it is something you will never, ever forget.
Fisher draws readers in on an emotional level beyond compare. AWKAP captures the magic of love, the vulnerability of insecurities, and the power of self-discovery. This book touched my soul, and it's SO hard to move on from Fisher's words. Beautiful and epic in every sense of the word, AWKAP is one of my favorite stories this year.
Tarryn's words are religion for our crazy little PLN group and I foresee many new tattoos in our future because the words in this book are just so beautiful *le sigh*
So get ready for another amazing story from one of my favorite authors of all time…trust me that this is not one you want to miss. <3
Yara's Yesterday Spotify List:
https://open.spotify.com/user/1226318453/playlist/6h5mCg008D4VxjkWuudzQ7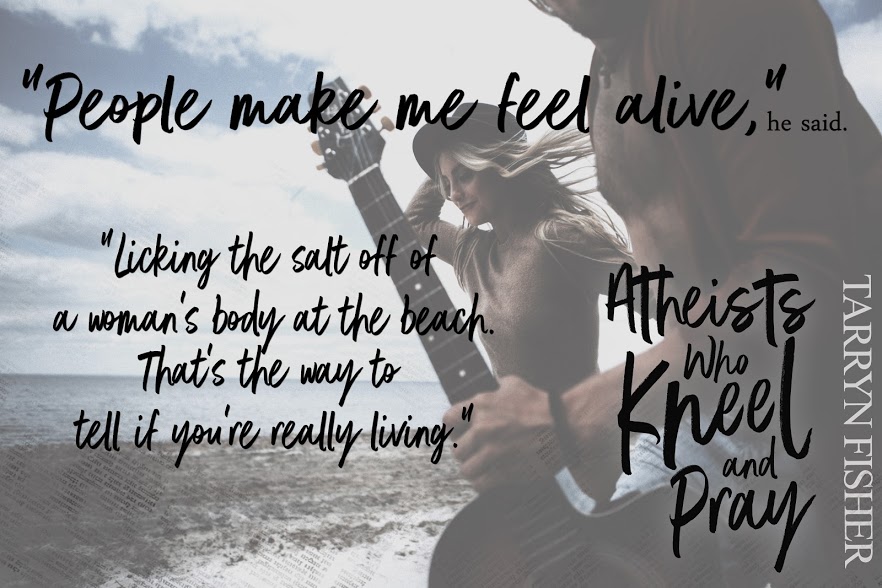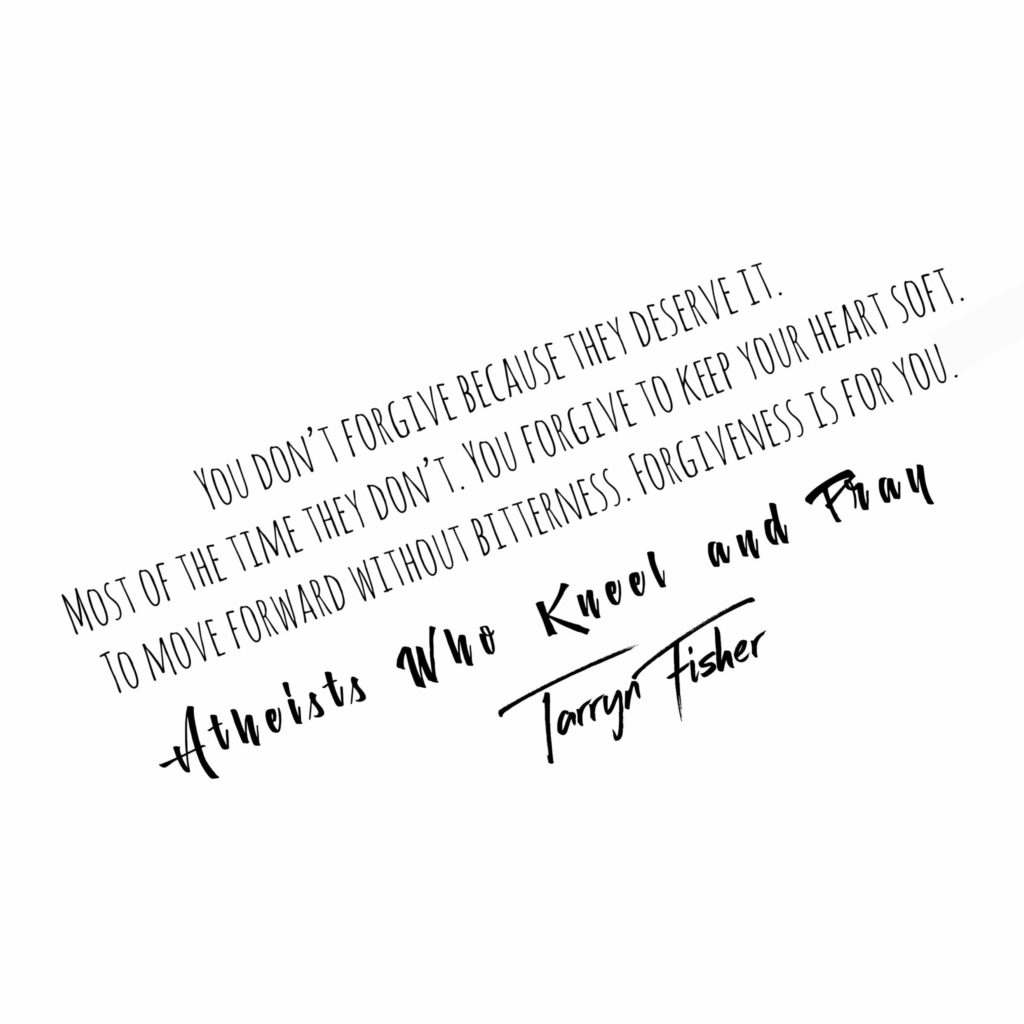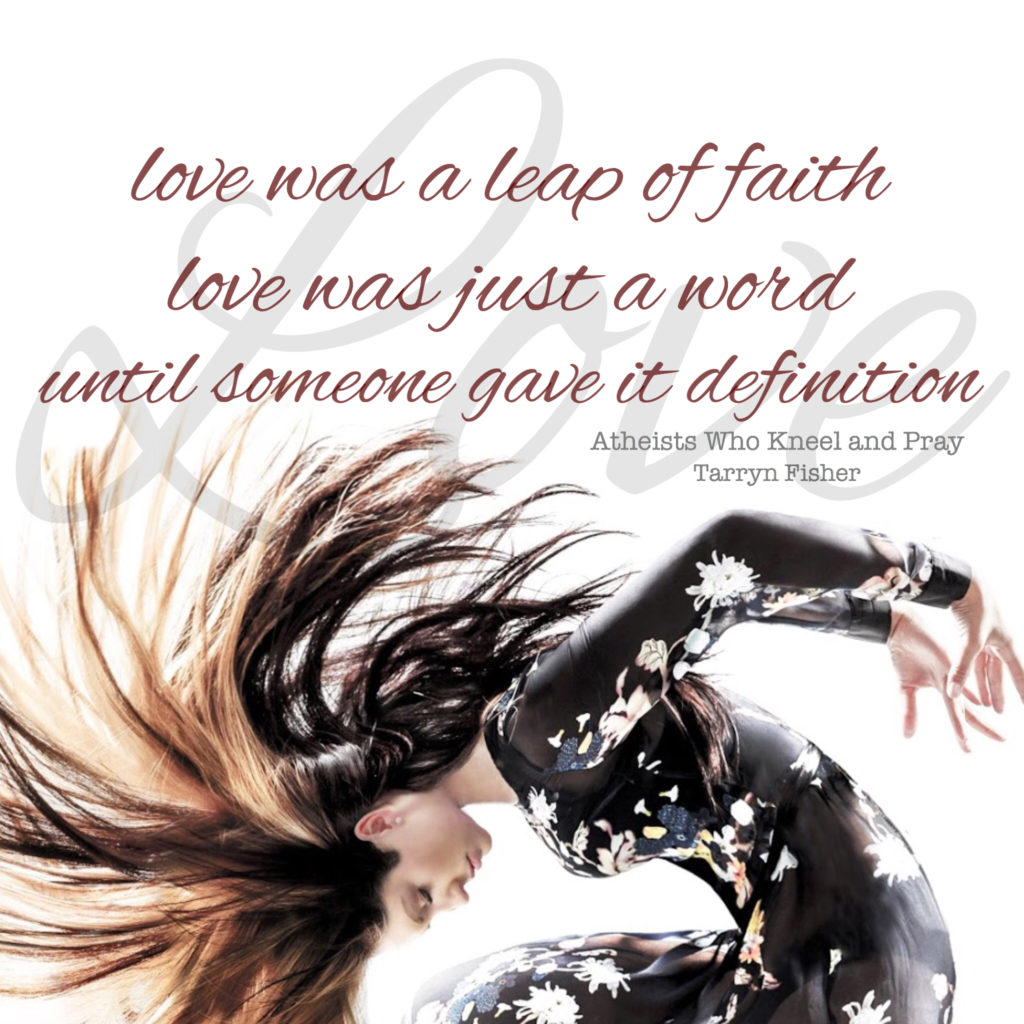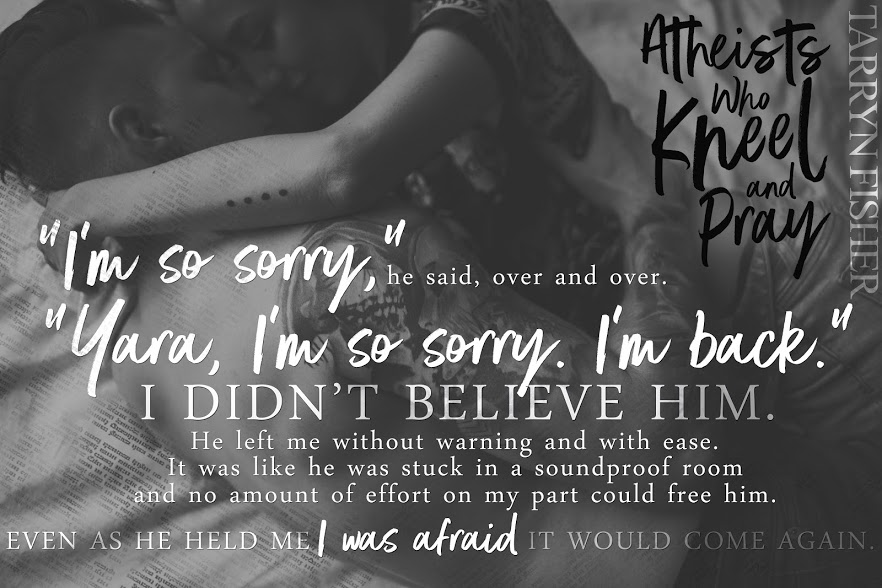 Dear Yara,
The bands in London, November 12th. Want to catch up?
David
So casual. So nonchalant. You'd think we were only acquaintances, that we'd once sipped a couple of beers together instead of tattooing love on our skin and reciting marriage vows. I read the e-mail again and analyze the shit out of it. How can I not? I count out the words: thirteen. The punctuation: four. His name, my name. A flippant, casual turn of phrase: catch up. In the end, there's only so much psychoanalyzing you can do to a thirteen-word e-mail. I move on with my life, feeling rather pathetic. But not before I e-mail him back. And okay, sure, I don't move on with my life. What does that even entail? Forgetting? Forgiving? Being happy? Besides, I know what he wants to talk about. I know why he's coming.
Hi David,
Yeah, sounds good. Let me know when and where.
Yara
My e-mail is a word shorter.
I'm that petty.