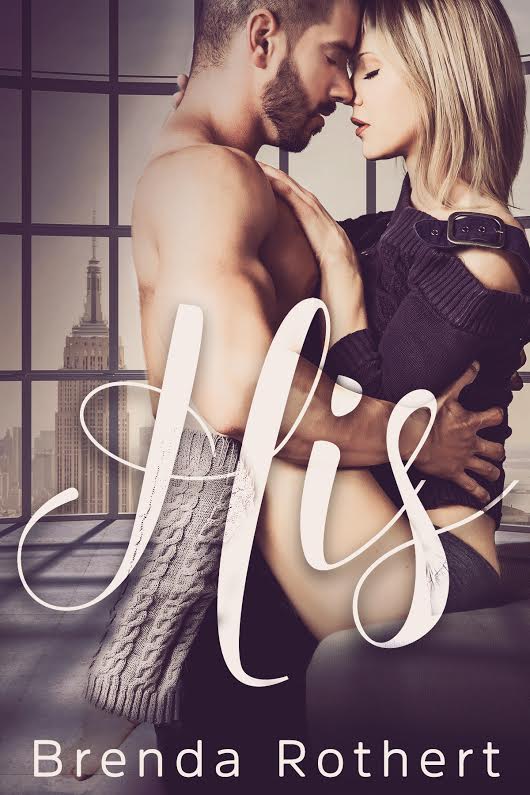 His

by Brenda Rothert
on June 28, 2016
Buy on Amazon, Buy on B&N, Buy on iTunes
Goodreads


Quinn
I'd say I'm down on my luck, but that's an understatement. I'm flat on my ass. Homeless, hungry and in hiding with my little sister at the age of twenty-one, I've never been so desperate. I've hit rock bottom when I get an offer I can't refuse. Sell my body to save my sister? There's nothing I won't do to keep her safe. I make the rules and I'm not afraid to defend myself if this rich guy crosses the line. But once I see beneath his cold, calculating façade, the lines aren't so clear anymore.

Andrew
She's an intoxicating mix of tough and vulnerable I've never known before. This homeless woman who fits right into my upper-class world is running from someone powerful, and I'll do whatever it takes to protect her. But Quinn isn't meant to be controlled, so I'm forced to choose between owning her and loving her. I've finally met my match, and I'll do whatever it takes to make her truly mine.
His by Brenda Rothert will grab you by the throat from almost the moment you open it up….
Quinn is such a strong heroine, the reader will feel that deep in their bones from almost the moment they meet her.
Andrew was male lead I was drawn to from the start (yes, that first glimpse of him will stick with me years to come) and as the story unfolded, I was drawn to him more and more.
I am big fan of this author, His was a bit different as it has some suspense layers into the love story.  Ms. Rothert in many ways provides a look into some of the darkness aspects of human kind.  She did this all while making sure the suspense never took away from the romance between Quinn and Andrew.
Quinn and Andrew, well it is very clear from that start, this is a different relationship for both of them.  In addition to that, both were faced with sharing more of themselves if they wanted to move forward.  I loved the give and take that came with this aspect of the story.
I adored the alternating POV, each had a very different voice and I loved how the characters were as layered as the plot.
In the end, His shows that though sometimes the path isn't what you expect, the happy you find can be better than anything you could have ever dreamed of.
P.S. though this book is very much a standalone, it might be nice to re-visit with this cast in a few years… you know just in time to see an HEA for Bethy.