Meli Raine
Ok… so how do I write a trilogy review for a twisty, bendy story full of OMG moment with no spoilers. I think by sticking to how it made me feel I can accomplish that or try to.
First before you open book 1,
A Harmless Little Game
you should purchase all three  books so you can read without fear of lack of wifi because you will want to read it all the way through!
The blurb of A Harmless Little Game grabbed me and despite it being different than what I normally read and seemingly  darker than what I read most of time, I took the plunge (Ok well I waited for all three books to be out first then I took the plunge) and I am so glad I did!
I am going to start with…… DREW is everything! Despite the fact that Drew said kissing Lindsay was everything, Drew is EVERYTHING and a bag of chips! I know I know you won't think that from the blurb or even from what is said in much of book 1 but something about him held my heart early on.
Book 1 is Lindsay's POV; this book is 5 star took control of my thoughts even when I had to put my kindle down type of read. It was the kind of read with haunting images, and twists that kept running through my head!
Please know from the opening of this book the first few words had my heart in my throat and it stayed there for most of the book.  I was glued to my kindle by this captivating story!  As I said to start I loved Drew from the moment he entered the story. I know at the time I wasn't supposed to but I couldn't help myself.  This book consumed my brain, I couldn't stop thinking about it!
I was so thankful I was able to start A Harmless Little Ruse, book 2 diving right in after closing book 1, not just because I am the anti-cliff reader lol but because this story is complex and twisty so reading with everything fresh in my mind made it so much more of an enjoyable experience. You aren't thinking hmmm did I forget something you are thinking – nope that's one heck of a twist! 
I was THANKFUL all three books were loaded on my kindle so I could live in this story.
 A Harmless Little Ruse Book 2 is Drew's POV and by the time you get to this you will be so thankful to hear from this amazing man. Yes, amazing because you quickly learn more and more as you read nothing it what it seems.
A Harmless Little Plan
 Book 3 is told in alternating POV's and I enjoyed this as the story came to close; now… the lower ranking for book 3 well for me there was too much left unaddressed, one thing in particular was one character promised another character something so in the next story we need to get that. Also for all the twisty bending OMG moments it somehow felt unfinished to me. P.S there is a cute twist on this book name at the end!
Over all I have rated this trilogy 4 stars. This story will live with me for some time to come and even as I write this review the images from the story are still rolling around in my head.  I do wish it had a stronger final book and that it tied more loose ends because for me there were some holes but it is still amazing epic binge read and a story that will keep the reader captivated!
Book Rating:
A Harmless Little Game (Harmless, #1) – 5 stars
A Harmless Little Ruse (Harmless #2) – 4.5 stars
A Harmless Little Plan (Harmless, #3)   – 3.5 stars
♥ READ THE SERIES ♥
Book 1 – A Harmless Little Game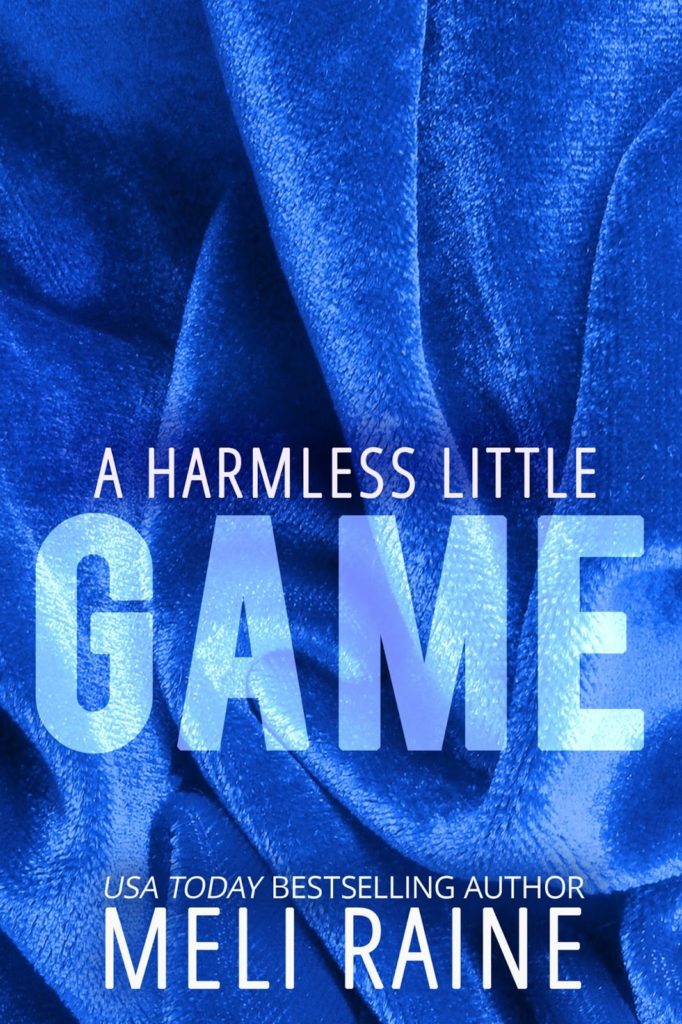 Four years ago I lost my virginity on live, streaming television.
Too bad I wasn't awake for it.
The video went viral. Of course it would. A Senator's daughter on camera? Wouldn't you click "share"? Besides, that's what three of the four guys in the video did.
Share.
They shared me.
But that fourth guy? The nondescript one in the background in the upper left corner of the screen, just sitting on the couch? The only one who did nothing?
Not one single thing.
That was my boyfriend, Drew.
And that was the last time I saw him.
Until today, when my father—now on a path to the White House—hired him as head of security for my new team as I return home after four years of "recovering" in an undisclosed location that involved white lab coats, needles, pills and damage control.
You see, the other three guys never went to jail. Never had charges pressed.
Never faced consequences.
Until today.
Game on.
Goodreads: https://www.goodreads.com/book/show/31545680-a-harmless-little-game
Amazon: http://amzn.to/2eVY2iP
Barnes and Noble: http://bit.ly/2bNpPAM
iBooks: http://apple.co/2fLeMIm
Kobo: http://bit.ly/2bNpGh4
Book 2 – A Harmless Little Ruse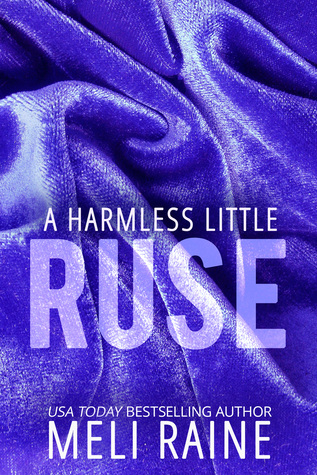 She has no idea what she's doing. Loose cannons never hit their targets.
And they take out plenty of collateral damage.
Four years ago Lindsay experienced the unspeakable right before me, and I couldn't stop them.
But that's all changed now.
When her father, Senator Bosworth, contacted me to ask — demand — that I protect her, it was a second chance. A shot at redemption.
An opportunity to right an unspeakable wrong.
Controlling Lindsay as she seeks her revenge on the monsters who hurt her won't be hard.
Containing my own out-of-control feelings for Lindsay and keeping up this ruse of cold-blooded distance will be.
Even harder than admitting to her what really happened that night four years ago.
It turns out I don't have to, though.
Someone else did it for me.
And I'll make sure they regret it.
Goodreads: https://www.goodreads.com/book/show/31673675-a-harmless-little-ruse
Amazon: http://amzn.to/2fOnHrz
Barnes and Noble: http://bit.ly/2hJJncH
iBooks: http://apple.co/2hfZhrO
Kobo: http://bit.ly/2h0spHO
Book 3 – A Harmless Little Plan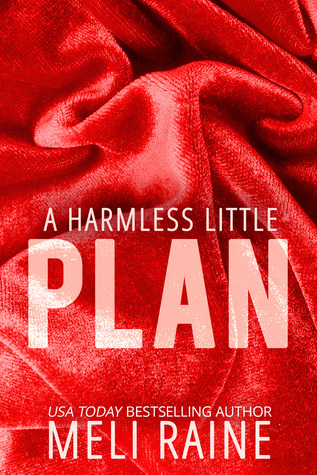 Turns out there was a second video from that awful night four years ago. Mine wasn't the only tape.

Too bad mine wasn't the worst.

Drew can't protect me no matter how hard he tries, but the roles are flipped now. I have to help him, but I'm not wired that way. Not anymore. That one night changed me more than anyone knows.

More than anyone could predict.

Three men think they're above the law. They're right.

But I'm willing to go beneath the law to make sure they never harm anyone else. Their threats don't scare me.

When you have nothing left to lose because someone took it all away, you create the most dangerous creature imaginable.

Me.

Game over.

Goodreads: https://www.goodreads.com/book/show/31673677-a-harmless-little-plan

Amazon: http://amzn.to/2g4W2aO

Barnes and Noble: http://bit.ly/2g4SWUd

iBooks: http://apple.co/2eVYldt

Kobo: http://bit.ly/2fLkMB9

by