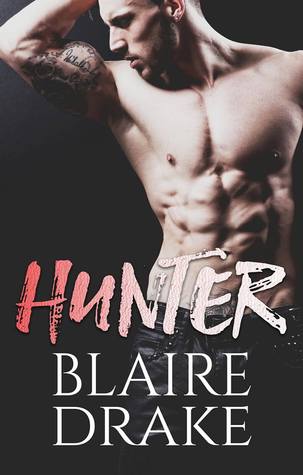 Hunter

by Blaire Drake
on March 28, 2016
Buy on Amazon
Goodreads


Born into blood, I was a mafia princess. Raised in hiding, I was a Californian sweetheart.

The day my father sold my thirteen year old body to pay off a five year old debt was the day my mother stole me in the dead of night. She protected me as she was supposed to.

My father may have been the king, but my mother was the queen.

The mafia blood was hers.

That was ten years ago. Now… the devil was on the loose.

Carlo 'Hunter' Rosso was my father's right hand man and the boy I'd loved since I could tie my own shoelaces. He was always the most ruthless and the most deadly of all the children.

He'd thought I was dead until the day his assignment was given: Kill Adriana and Alexandria Romano. Kill the princess, and definitely kill the queen.

What he didn't know was that the queen was dead, and the princess had taken her throne.

Blood didn't lie. It smeared, distorted, stained. But it didn't lie.

My father was going to learn the hard way that the empire he'd stolen belonged to me.

And so did Carlo 'Hunter' Rosso.
This is the second book I have read by Blaire Drake and let me just say..I am hooked. I am hooked on her writing, on her stories, on her characters. She is another addition to my must read author list and I think she is a new one that you should add to yours too! Her books are intensely satisfying and sexy as all hell!
So while mafia stories have been done before, I loved Blaire's spin on this one.
Hunter was addictive, suspenseful and SO FREAKIN HOT!
Adriana Romano and her mother left their lives behind to go into hiding when her father sold her to pay off his debt. As you know in the mafia world, they will always try to come and find you. Ten years later at the age of 23, Addy knows that she wants to kill her father and to take over the Romano legacy that is rightfully hers. Too bad, her father has found out where she is hiding first and has sent his top assassin to kill her; none other than her once best friend growing up, Carlo 'Hunter' Rosso.
The relationship between Addy and Hunter bordered on friendship/love growing up. Hunter was always so protective of his Principessa. These ten years have changed Hunter so much from the child Addy once know; he has grown cold and hard because he thought she had died and he had nothing light in his world, there was nothing worthwhile to keep him good.
So of course seeing these two characters together, the reader can feel that pull that is between them, that something special that is raw, consuming, and oh so real. *le sigh*
Will the Hunter follow through on his orders to kill the girl he has never forgotten? And will the Principessa live to take over as Queen of the Romano family?
Well of course you will have to read this book to find out because I won't be telling you 🙂
I will say this….I thoroughly enjoyed the many layers to this story: the heat, the emotions, the action packed suspense that kept me on the edge of my seat. And I was sad to see it end because with any good story, the reader will always want more and I hope that one day, Ms. Drake will tell us what happens after the epilogue. While its always fun to imagine in your head what will happen next, I wasn't quite ready to let go of these characters 🙂