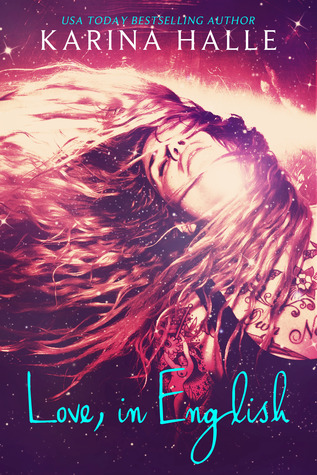 He's thirty-eight. I'm twenty-three.
He speaks Spanish. I speak English.
He lives in Spain. I live in Canada.
He dresses in thousand-dollar suits. I'm covered in tattoos.
He's married and has a five-year old daughter.
I'm single and can't commit to anyone or anything.
Until now.
Because when they say you can't choose who you fall in love with, boy ain't that the f*#king truth.
To a restless dreamer like Vera Miles, it sounded like the experience of a lifetime. Instead of spending her summer interning for her astronomy major, she would fly to Spain where she'd spend a few weeks teaching conversational English to businessmen and women, all while enjoying free room and board at an isolated resort. But while Vera expected to get a tan, meet new people and stuff herself with wine and paella, she never expected to fall in love.
Mateo is unlike anyone Vera has ever known, let alone anyone she's usually attracted to. While Vera is a pierced and tatted free spirit with a love for music and freedom, Mateo Casales is a successful businessman from Madrid, all sharp suits and cocky Latino charm. Yet, as the weeks go on, the two grow increasingly close and their relationship changes from purely platonic to something…more.
Something that makes Vera feel alive for the first time.
Something that can never, ever be.
Or so she thinks.
Release Date: April 20th, 2014
Genre: New Adult Contemporary Romance Standalone

Christine's 5+++ Review!!!
I had the privilege of beta reading this book in March.  Karina Halle is not a new author to me and I have loved all of the books I have read of hers to date.
She claims she is not overly romantic and it is a known fact that this is her first time writing in the contemporary romance genre and I have to say that not only did she knock it out of the park  with this book but I hope she continues to write in this genre as she is a new force to be reckoned with in the romance department.  This is her BEST WORK yet!
Love, In English is an ode to true romance – it has none of Karina's scary characters or none of the fast paced action that we have come to love from her.  This is a slow burning, beautiful yet heartbreaking romance story – it is present in the beautiful and insightful words, in the magnificent scenes that transport us to Spain, and present in the passion and love that Karina has poured into this story.  Every character and scene so well done adding different layers into the book and allowing the reader to experience the very essence of Mateo and Vera's story.
Somehow Karina has the ability to make us root for the underdog, never really  seeing how a love like this can be wrong or taboo but how sometimes you can't help who you fall in love with and how sometimes you have to take chances in life no matter who you may hurt along the way because you aren't truly living or loving if you are just settling.  Sometimes we have to be selfish if in the end the good will outweigh the bad and in the long run the future will be as it should be.
Who knew that 23 year old Vera would discover herself, love and so much more teaching English in Spain?  You see Vera never felt  like she belonged anywhere until she arrived in this small Spanish town to teach English to Spanish businessmen and women.  Often times while reading, I could relate to Vera – wanting to meet new people and to experience life – Vera is smart, courageous and often times painted herself to be the villain when in truth I found her to be a kind-hearted person.
What starts out as an innocent friendship between Vera and 38 year old ex-professional soccer player/now business owner and YES MARRIED Mateo turns out to be so much more.  Vera tries to do the right thing by denying her heart but sometimes your soul yearns for its mate and the bond between Vera and Mateo is so powerful, emotional and intense that their feelings and attraction can't be denied.
Oh Mateo!  Who wouldn't fall in love with a man so handsome, so good and so genuine.  I fell for Mateo upon meeting him on the bus to Acantilado and it progressed to so much more as the story continued.  Mateo is passionate, romantic and has a way with words that melted my heart.  Is it crazy to say that I could hear his accented voice in my head throughout my read?!
I want to add here that watching all of these characters learn to speak English, all the confusion and nuances with the terminology and translation had me laughing out loud and smiling.  Another character that was so well done was Spain herself.  This is one of Karina's many talents and strengths – making us feel and experience every moment, seeing every detail in our minds and truly becoming one with her characters.
Situations like these are never easy and there will be many road blocks and harsh realities that this couple will have to face.  I'll admit that I cried many times reading this book – these characters so embedded into my heart and soul that I felt that I knew them personally.
Karina has taken something that I normally have no tolerance for and turned it into something that I wanted to happen so desperately – it was so well done, tasteful and unique.  And NO I won't tell you what happens as I truly feel that this is a book you will have to experience on your own.
Every word said, every emotion felt took root in my heart and it took days for me to recover from such a breathtaking experience.  That days/weeks later, seeing teaser pictures make me fall in love all over again and want to read this book again and again.
I fell in love with this story and all of the characters.  Karina created such a passionate, romantic and magical story that it is in a word….Unforgettable.  Love, In English is addictive complete with amazing writing and many heartwarming moments that anyone looking for their next brilliant read should look no further.
Thank you Karina for giving us a love to aspire to <3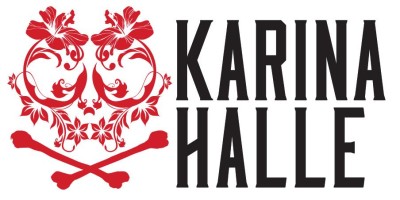 With her USA Today Bestselling The Artists Trilogy published by Grand Central Publishing, numerous foreign publication deals, and self-publishing success with her Experiment in Terror series, Vancouver-born Karina Halle is a true example of the term "Hybrid Author." Though her books showcase her love of all things dark, sexy and edgy, she's a closet romantic at heart and strives to give her characters a HEA…whenever possible.
Karina holds a screenwriting degree from Vancouver Film School and a Bachelor of Journalism from TRU. Her travel writing, music reviews/interviews and photography have appeared in publications such as Consequence of Sound, Mxdwn and GoNomad Travel Guides. She currently lives on an island on the coast of British Columbia where she's preparing for the zombie apocalypse with her fiance and rescue pup."
PRE-ORDER HERE