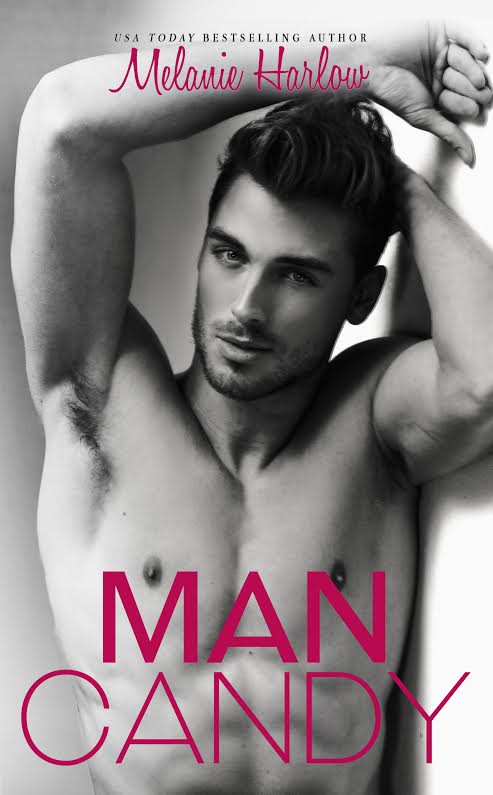 Man Candy

by Melanie Harlow
on June 20, 2016
Buy on Amazon
Goodreads


He's back.
Not just back in town, but living in the flat right beneath mine. And he looks good enough to eat, which is just one more reason to stay away from him.
But I can't resist.
The sex is incredible (pretty sure we've shaken the house right off its foundation), but he can't fool me—not this time. A degree in marketing and five years in advertising have taught me that "true love" is a fairy tale used to sell lipstick, diamonds, and perfume. It doesn't exist.
He thinks I'm wrong, and he wants to prove it.
I think he's crazy, so I dare him to try.
It might be the biggest mistake of my life.
It's no secret that I am a Melanie Harlow fan and that I LOVE friends to lovers romance stories. Man Candy stepped it up a notch for me because this was different than the norm – for once it was the man who knew what he wanted and the woman who had to take a leap of faith. I absolutely LOVED the role reversal in this book. Melanie Harlow writes steamy, sexy characters and engaging stories that suck you in from page one. She is one of my favorite go-to authors and I absolutely LOVED Man Candy!
So what's it about?
Jaime isn't into relationships; she wants no strings sex, fun with zero commitment.
When Quinn Rusek, her brother's best friend and a former crush from her younger days, moves into the apartment below her, I know that I am in for another Harlow masterpiece.
You see when you are young, you crush on people and sometimes things don't go quite as planned. Growing up, you mature and change; you are different than you once were and that has happened with both of these characters.
Quinn is a model but beyond that he is the epitome of a book boyfriend – a combo of funny, cocky, sweet, patient, romantic – I could go on and on!! Quinn had my heart from hello and had me laughing out loud and swooning throughout the book.
When things heat up between these two, Jaime is like the man in the relationship; she has a fight or flight response to emotional connections and relationships with men and I am beyond hopeful that Quinn will make her see that a love between them can be a good and positive thing.
In life, there is no guarantee and you can't predict the future, but sometimes you have to take that leap of faith, you have to trust your heart and let love in. Watching this journey between Quinn and Jaime was both fun (their game of chicken is hysterical), and emotionally charged. Melanie Harlow fans won't be disappointed in a romance that will put a smile on your face while warming your heart as readers will hope beyond hope that the guy gets the girl in the end and love shines through.
Will Quinn win the girl?? Of course, I won't tell you – you have to read this book to find out!!! 😉

"It's so good to see you, Jaime," he said. "You look great."
"You too," I said before I could stop myself. I didn't want him to think I still cared—in fact, I wanted him to know I wasn't fooled by his charm. I wasn't that silly little girl anymore, the one who'd doodled his name in her notebooks and blushed when he said hi at school and cried herself to sleep when he asked another girl to his prom. That silly little girl was gone, and in her place was a confident, smart, professional woman who knew her worth and, even better, the truth about love. No more stars in her eyes.
But why did he have to be so hot?
OK, pull yourself together. No drooling.
"I'm so glad this worked out." Quinn let me go but stood too close, his feet planted wide and his arms crossed over his chest. He wore jeans, a gray knit pullover that hugged his muscular chest and arms, and his feet were bare. His hair was damp and messy on top, just like it had been the last time I'd seen him in person. His full lower lip made me want to bite it. Maybe even draw blood.
"Sorry, I just got out of the shower," he said sheepishly, ruffling his hair. "Want to come in and catch up? Or maybe go out for a drink? I just need to throw some shoes on."
"No." Trying desperately to shove the image of him in the shower from my mind, I elbowed past him and trudged up the stairs. My cheeks were hot, which meant they were probably turning scarlet. They ruined my poker face every time.
"Come on, it's Friday!"
"I have work to do." He was naked a few minutes ago. And wet.
"Did you have a bad day?"
"No." Rivulets of water streaming over those muscles.
"You already have plans tonight?"
"No." Steam rising as he stroked himself beneath the spray.
"You don't love me anymore?"
I froze as the shower fantasy exploded into bits, replaced by a humiliation that paralyzed me, one foot on the top step, one hand on the banister. Slowly, I turned my head and glared at him over one shoulder.
Now the grin cocked up on one side. "Because you used to, you know. You told me."
"You need to forget about that."
"Have you?"
"Yes," I snapped. "That was a long time ago. Back when I was young and impressionable and believed in love."
His brows went up. "You don't believe in love anymore?"
"Not the romantic kind. That's a fantasy used to sell things like lipstick and roses and diamonds."
"Pretty jaded for twenty-seven, aren't you?"
I resumed heading up the stairs. "I'm not jaded, Quinn. I'm just a realist." And I've been burned before, trusting guys way less attractive than you.
He said nothing more, and I let myself into my flat. As soon as the door was shut behind me, I leaned back against it, exhaling and fanning my face.
He still got to me. That was so aggravating.
I mean, how was I supposed to sleep at night? Quinn Rusek was one fine piece of man candy, and I had a sweet tooth for him that wouldn't quit.
But he'd made fun of me! Again! A nice guy would have at least pretended not to remember what I'd said. Or maybe apologized for humiliating me. Or not have brought it up at all!
What an asshole.
A hot asshole—the worst kind.
Curse you, Alex, and your generous heart.
And curse you, Quinn, for getting under my skin again. You stay away from me.
But a traitorous little part of me hoped he wouldn't.
(Bet you can guess which part.)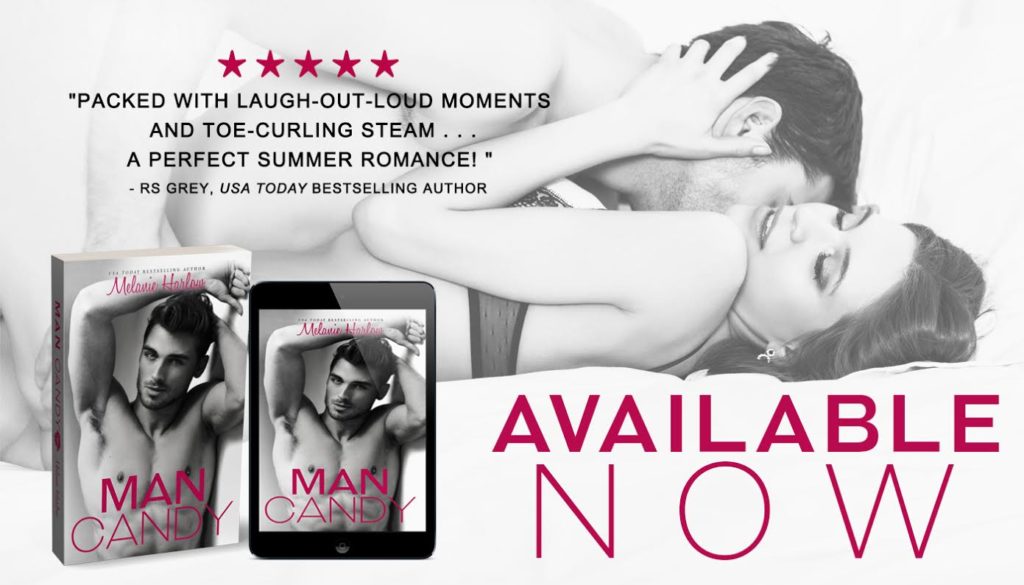 ☆☆☆☆☆ BUY THE BOOK ☆☆☆☆☆
Amazon US | Amazon UK | Amazon CA