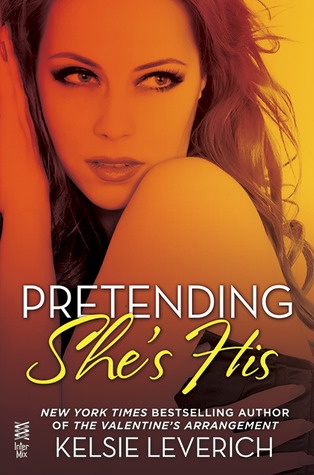 ---
4 STARS!!!
Synopsis
New York Times bestselling author Kelsie Leverich continues her series in her new Hard Feelings novella, where a tempting little lie turns into so much more…
Eva Riley is the maid of honor at her best friend's wedding and it just so happens that her ex is the best man. Eva's a straight shooter and definitely not the damsel-in-distress type. But with her pride on the line and her ex's heart on his sleeve, there might not be enough champagne in the world to get her through this weekend…
Trevor Owens may be one hell of a good friend to Eva, but he's always wanted to get the fiery redhead between the sheets. So he swoops in and offers a solution to her ex problem: they can pretend to be together—just for the weekend. But when their little game of make-believe is over, will they be able to tell what's real and what's only pretend?
Denise's Review
Pretending She's His tells the story of Eva Riley and Trevor Owens both friends of Meagan Mitchell from Feel the Rush (book 2).  So I should likely say I would strongly recommend you read Feel the Rush before you read this book.
Eva and Trevor have no desire to be in a relationship or to find love; they are carefree and enjoy sex for the physical pleasure it brings; no strings attached pleaseure. I really enjoyed getting to know both of these characters more as they intrigued me when they were in the background of the prior book.
Things get interesting….. when faced with a clinging ex these two decide to pretend to be together … and yes that's when the reader can start to feel the sparks between these two.
There were a few scenes (especially the ones by the pool) when it was clear to the supporting cast and to the reader that these two felt a connection.
I really enjoyed seeing Meghan and Reed from Feel the Rush. The background for the book is their wedding day and it truly warmed my heart to watch this story continue to move forward.
As Eva and Trevor give into their attraction, yes the sex between these two is epic… two people who enjoy each other but you also feel the bond and my heart started to hope these two would admit to each other that this was more than a game.
I won't tell you who gives in from but I will say toward the end of the book Ms. Leverich weaves in some very heartwarming scenes with Trevor's family; these for me truly brought the story home and made me believe Trevor's heart was open and embracing all that love can offer.
I do hope to see more of this couple in the future as I think there is more to tell about Eva and Trevor; yes I adored watching there two wild souls find each other.
I have thoroughly enjoying watching Ms. Leverich's writing and story telling grow!
I am very much looking forward to A Beautiful Distraction (Hard Feelings, #3), Murano's story.
About the Author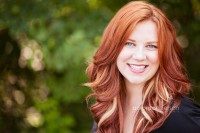 Kelsie Leverich lives in Indiana with her husband and two adorable monsters that are better known as her kids. Her life revolves around her family (to include two dogs and a cat) and most of the time, actually all of the time, it's a crazy mess—but that's the way she loves it! When Kelsie's not writing, you can usually find her on the lake with friends and family or snuggling on the couch with her kids and a good book. Kelsie is not a morning person, has a soft spot for animals, loves musicals, hates seafood, and thinks laundry is the source of all evil. You can find Kelsie on Twitter and Facebook, or visit her website at www.kelsieleverich.com.