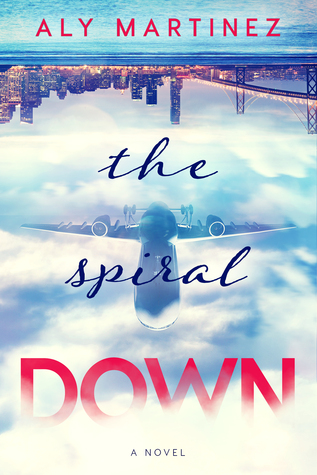 The Spiral Down

by Aly Martinez
on May 17, 2016
Buy on Amazon
Goodreads


Standalone M/M romance.

I was afraid to fly.
He made me soar.

After years of climbing the ladder of success in the music industry, I finally had everything I could want.
Yet I still found myself wandering through life alone.

Captain Evan Roth was the one man I never saw coming.
Tall, dark, mysterious… Straight.

We were both damaged beyond repair and searching for something so elusive we weren't sure it even existed.

But, when two broken souls collide in midair, falling is a given.

I just never expected to crave the spiral down.
The Spiral Down is easily read as a stand alone so if you are a reader who only reads gay romance, I highly recommend you 1-click this amazing book today!
If you have read The Fall Up, you are definitely going to want to read this one as it is the story of Levee's best friend and co-star, Henry Alexander. The Fall Up was a top read of 2015 for me and I was so excited for this one!
If you haven't read a gay romance book yet, no worries The Spiral Down is a great one to start with.  Ms. Martinez does an amazing job at pulling the reader in and drawing them to Henry; the more you learn of his past the more you want him to have the happy he deserves. This is about love and finding your soulmate not about gender! Love truly is love especially in this one.
How Henry Alexander meets Captain Evan Roth was so well done; it sets up for some great banter as the book develops and it makes it clear there is something in Henry's past that the reader does not yet know.
"I swear to God, if you get us kicked off this flight, I will kill you. We have to get home. Take a deep breath, grab your f*cking balls, and act like a man. It's a flight. Not a death march."
As the reader gets to know Evan, it is so clear this man has a such a big heart!  Shannon from Evan's past is a story that is so telling, it really sets up who Evan is when the reader meets him.  I did love Evan moving past this!
Evan's character was so well done; he wasn't about labels but about how he was drawn to the person inside!
"Gay. Straight. Bi. None of them fit me the way "mine" did rolling off Henry's tongue. Suddenly, it was the only label I'd ever wanted."
Poor Henry, the more he opens up to Evan and the reader, the more you can feel deep in your soul how wounded Henry is by this dark past.
"I have millions of fans. But it's the people who get to know me who leave. It always happens."
Henry and Evan are drawn to each other sexually and yes that is hot! But as they both open up and start to connect deeper, they are forced to face their pasts and decide if they want to move forward.
Evan and Henry opening up, leads to a discovery that they have a connected past and I loved how these men's past wove together!
When Robin enters, it is clear Henry's past is stepping forward and Evan wanting to help was a wonderful connection at the bond built. Nope not telling you who Robin is… read the book as these scenes are so much fun to read as they unfold!
Being a witness to these men pushing their the fear and embracing the future made for a love so deep you know it is forever!
The epilogue of this book does an amazing job of using Henry's past to create a wonderful future for Evan and Henry. Oh and I loved loved how Evan's hatred of labels are used in the last scene!
P.S. I am crossing my fingers Carter and Robin get a story next!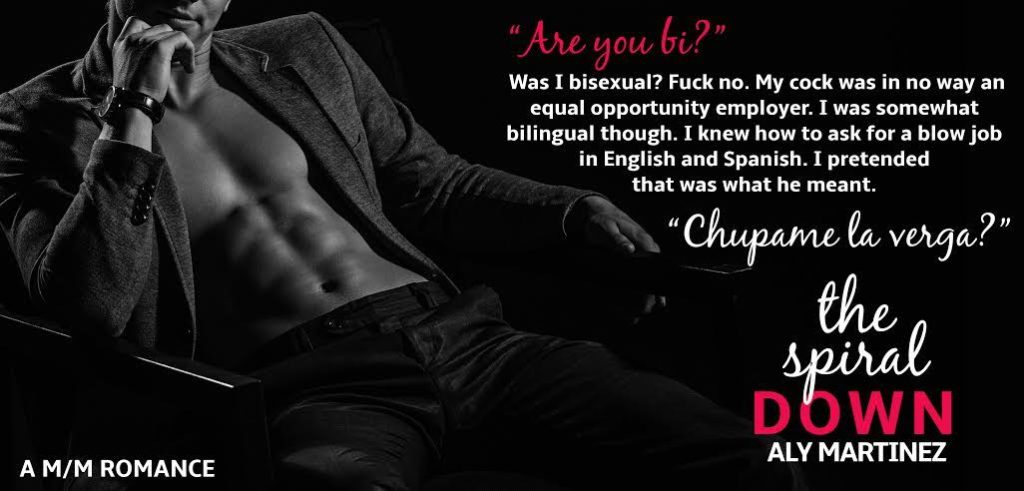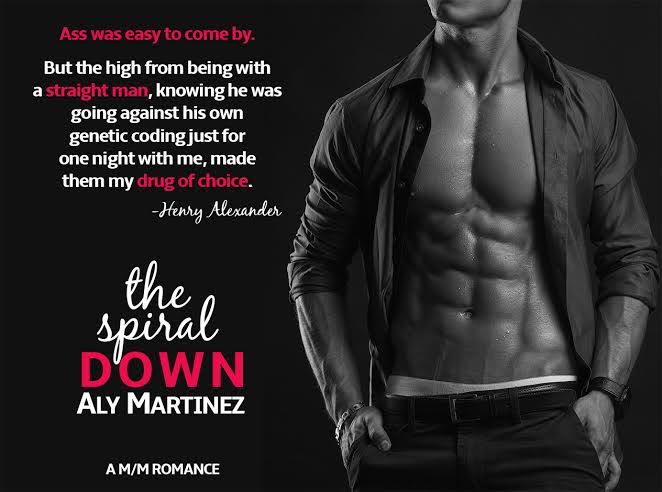 ♥ Read the Series ♥
Book 1 – The Fall Up
Book 2 – The Spiral Down