Nina Lane

Arouse, Allure, Awaken, Arrive, Adore, and Always ….these beautiful words are the titles of the books that make up the beautiful story of Dean and Oliver West as told in the Spiral of Bliss Series. I call them Mr. and Mrs. to start because when you the read about them you meet them as a happily married couple.
This series will make a fabulous vacation, summer read or binge read as you can live in this world for hours as the author takes you along with the West's as they take on life and all the comes along with it.
This wasn't a book series about the journey to happy, it was a series about the journey that is happy…. but not books of roses and sunshine.. it was a powerful story about fighting for happy, about choosing each other every day, about deciding you want love, that you will turn toward love, turn toward each other even in the darkness, even through pain and learning that in that pain love makes you stronger.
But I should step back…
The Spiral of Bliss series took me on an emotional roller coaster, one filled with pain, love, heat, tears, fun and devotion.
The reader meets Mr. and Mrs. Dean West as Olivia is working to find her place in the world. They are happily married but when their plans change, how they handle that starts the reader on a journey filled with emotion and embedded me in this couples life.
I binge read this series so I can't tell you were one book starts or another ends but I can tell you this story is filled with trust and turns.  Sometimes I thought "how much more can one couple endure" but you know that this is life, and again these two throughout prove they want to be together, that they belong together and in the end they want forever with each other. Does that mean sacrifice? Yes. Does that mean they always make the best choices? No. Does that mean life is always smooth sailing? No but being a witness to love being their choice warmed my soul!
Dean West is a book hero for the ages, a husband who can teach many what love is and how to cherish what you have, how to make sure the one you share your life with knows you love them above everything else.
Throughout the course of this story, a number of secondary characters floats in and out and a few stayed til the end. They all added to the story… but Kelsey and her final happy truly added to this love. And Allie well, there was a moment I wanted to strangle her until I cried for her… OMG no I am not telling read these books. Go LIVE with the West family and their friends as you find yourself in love of the written word.
I want to say this in a way that won't be viewed as a spoiler… I never, never, ever not once in the hours I was immersed in the world of all things Mr. and Mrs. West doubted Dean's love! For that Ms. Lane I thank you for the bottom of my heart, the world needs men like this and to spend time with this wonderfully caring, loving and devoted husband made my heart sing.
The reason I gave this series 4.5 stars and not 5 is there were a few times I felt it was repetitive. I did read in the author note the series was written over 5 years so readers who read it as the books were released likely would never notice that. If a new reader to the series doesn't sit and binge read, they likely would not notice either.
I would say more but I have NO idea how to do that without giving away plot lines or secrets or twists and I do not want to do that. I want the readers to experience this epic story as I did… raw and emotional.
♥READ THE SERIES ♥
Book 1 – Arouse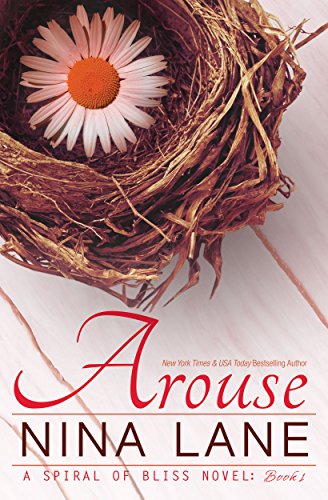 Goodreads | Amazon | B&N | iTunes
Book 2 – Allure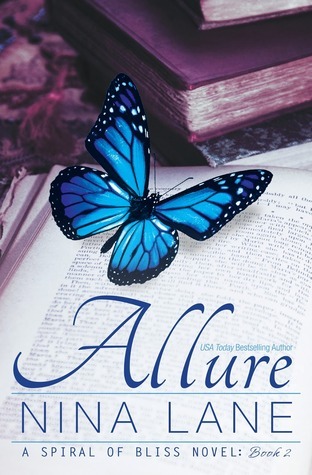 Goodreads | Amazon | B&N | iTunes
Book 3 – Awaken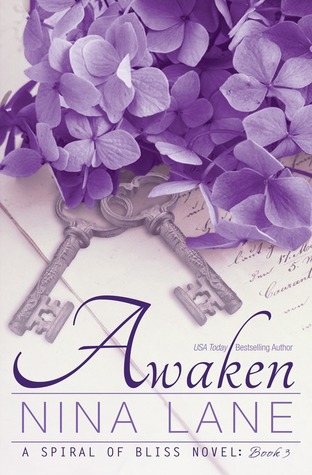 Goodreads | Amazon | B&N | iTunes
Book 4 – Adore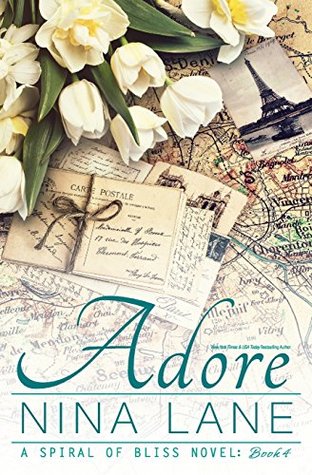 Goodreads | Amazon | B&N | iTunes
Book 5 – Always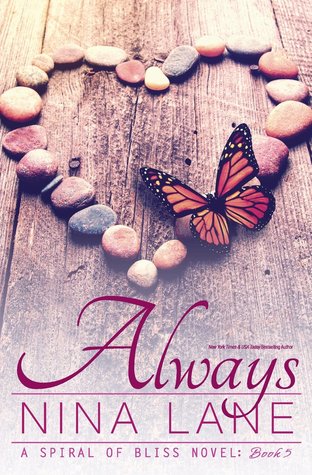 by