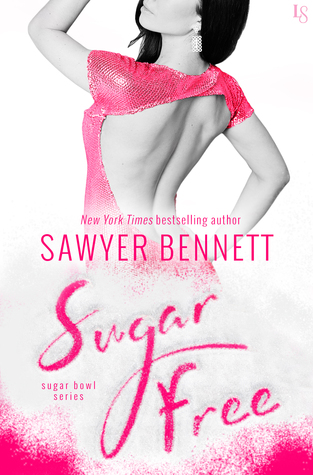 Sugar Free

by Sawyer Bennett
on October 11, 2016
Pages: 216
Buy on Amazon, Buy on B&N, Buy on iTunes, Buy on Kobo
Goodreads


Sela and Beck's deliciously sinful tale of sex, lies, and vengeance reaches its explosive conclusion in the final chapter of Sawyer Bennett's Sugar Bowl trilogy, which began with the novels Sugar Daddy and Sugar Rush.

For years Sela Halstead dreamed of revenge, but the quest for payback has been anything but sweet. Now, once again, she finds herself at the mercy of Jonathon Townsend, his hands crushing the very breath from her body. And even though she escapes with her life, Sela fears she may never recover. In desperate need of shelter and comfort, she runs to the one man she can trust. Beckett North has stood by Sela since the beginning. But can he handle the brutal truth?

Beck will do anything to protect what is his—and make no mistake, Sela belongs to him, heart and soul. The passion between them runs hot, even as their world begins to unravel. With the legacy of his ruthless business partner hanging in the balance, Beck stands to lose everything: his fortune, his family, his freedom. But each touch of Sela's mouth on his skin, her nails down his back, makes it harder to let her go—and it might not even be his choice to make.
The conclusion is finally here! Truth be told, I should have waited until they were all out because I think my reading experience would have been SO different if I read all three books together. Sugar Daddy  was on my top fave list and it completely WOW'd me from the moment I opened the book. Sugar Rush answered some questions but left readers with more and now Sugar Free ties it all together and tells the whole story and gives readers the finale that they are looking for.
Sugar Free is still intense and suspenseful. You won't know what will happen to these characters and will be biting your nails waiting for the outcome. Ms. Bennett still delivers the heat though I appreciated that it was second to the intense drama of the story and giving readers the answers to the questions building up throughout the series.
My favorite part is the epilogue and I had such a smile on my face!
I truly can't give away anything away in this review without revealing what happens so I will just say – read the books together! I believe together it will make for a reading experience that is captivating, suspenseful and will keep you at the edge of your seat until the very, very end!
Ms. Bennett is another new author to me and I can't wait to read more from her!
★¸¸.•*¨*•★ Read the Series★¸¸.•*¨*•★
Book 1 – Sugar Daddy
Amazon – http://amzn.to/2bktnvU
B&N – http://bit.ly/2bCLPAw
iTunes – http://apple.co/2bnYItr
Kobo – http://bit.ly/2bnYBhy
Book 2 – Sugar Rush
Amazon – http://amzn.to/2bf3tFf
B&N – http://bit.ly/2e9pXey
iTunes – http://apple.co/2dmiaXh
Kobo – http://bit.ly/2elA7GA