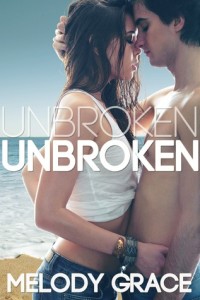 ---
STARS!!!
Synopsis
"Mom always told me there are two kinds of love in this world: the steady breeze, and the hurricane. Emerson Ray was my hurricane…."
Juliet McKenzie was an innocent eighteen-year old when she spent the summer in Cedar Cove—and fell head over heels in love with Emerson. Complicated, intense Emerson, the local bad boy. His blue eyes hid dark secrets, and just one touch could set Juliet ablaze. Their love was demanding and all-consuming, but when summer ended, tragedy tore them apart. Juliet swore she'd never go back, and she's kept that promise… Until now.
Four years later, Juliet's done her best to rebuild the wreckage of her shattered life. She's got a great boyfriend, and a steady job planned after she graduates. Returning to Cedar Cove to pack up her family's beach house to prepare it for sale, Juliet is determined that nothing will stand in the way of her future. But one look from Emerson, and all her old desire comes flooding back. He let her go once, but this time, he's not giving up without a fight. And Emerson fights dirty.
A heartbreaking history. An unstoppable passion. Torn between her past and future, Juliet struggles to separate love from desire. But will they find a way to overcome their tragic secrets—together? And after so much damage has been done, can a love remain unbroken?
*This book contains adult situations and explicit content.*
Christine's Review
Do you ever forget your first love?
Juliet can't help but remember the summer 4 years ago when bad boy Emerson Ray swept into her life like a hurricane.  This wasn't any ordinary summer romance – this was a deep, mutual and passionate love affair experienced by the main characters at the tender age of 18.  When the summer ends and Juliet's mother unexpectedly passes away, Juliet also loses the love of her life as Emerson walks out and never looks back – what went wrong???
Four years later – Juliet is now 22 years old, about to graduate from college and dating her boyfriend Danny.  She goes back to the beach house to pack it up as her family is selling it now that no one uses it and her father is a drunk with no money.   Though on the outside Juliet appears to be happy in her current life, she has always had Emerson in the back of her mind and is scared to see him again in Cedar Cove.  When they finally come face to face, all of the emotions and memories rush to her mind and the walls she built to protect herself are no longer there.
What is very apparent to the reader is how Juliet has always chosen the safe path in life over the reckless.  With how her mother compared Emerson to a hurricane what comes to my mind is that quote – "Life isn't about waiting for the storm to pass…its learning to dance in the rain."
Growing up, there was constant pretending, going through the motions and not being happy or living life in Juliet's family.  I felt that in some ways Juliet continued with that mantra while being away from Emerson – she was never her real true self while with Danny.  I LOVED that despite the time away from each other that Emerson and Juliet were still drawn to one another and I truly rooted for this couple to work.  I felt somewhat bad to feel that way given Juliet had Danny but I couldn't deny the hot attraction that Juliet and Emerson felt for one another.
Will we ever learn what happened 4 years ago when Emerson picked up and left her without a second thought?  Who will Juliet pick – the safe life with Danny or the passionate love that she will never forget in Emerson?
"You're mine." He growls, his breath hot against my face.  My legs give way, and he holds me up, gripping my jaw so I have no choice but to stare up into his eyes.  To lose myself in them.

"You're mine," he says again fiercely, "Not his, not anyone else's.  You can try and pretend you don't feel it, but you do.  You'll always be mine."

His eyes burn into mine, demanding and I know with a terrible clarity, that it's true.

I belong to him.
You will have to read this book to find out.  There were some parts of the book where I got really angry but the outcome was well worth it and warmed my heart!  Wait til you find out the reason for why he left – I can't tell you but I LOVE EMERSON!!!!  What was especially nice was that there was no cliffhanger!  I enjoyed this debut novel by Melody Grace and look forward to more from this author!  Well done!
About the Author
Melody is a small-town girl turned SoCal beach-lover. After spending her life with her nose in a book, she decided it was time to try writing one for herself. She loves bad boys, steamy romances, and (of course) happily-ever-afters.