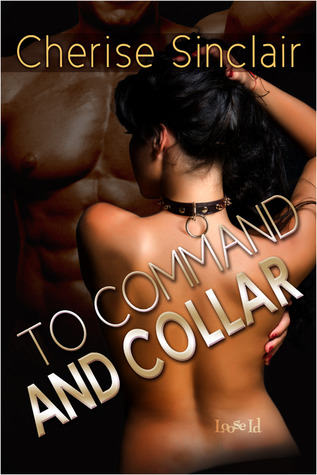 Synopsis
Determined to find the human traffickers preying on Shadowlands' submissives, Master Raoul gets himself invited to a small slave auction. Once informed, the FBI orders him to reject the limited choices so the slavers will invite him to the big auction. To Raoul's shock, one of the slaves is the kidnapped friend of a Shadowlands sub. She has a scarred body…and an unbroken spirit. He can't leave her behind. Ruining the FBI's carefully laid plans, he buys her.
Kimberly's freedom has come at a devastating price: the other women are still slaves. An FBI raid is their only hope for rescue. Desperate to help the Feds locate the big auction, she agrees to pose as Master Raoul's slave. Wearing a collar again is terrifying, but under the powerful dominant's care, Kim starts to heal and then to blossom. This is what she's been drawn to—and fled from—her entire life.
She escaped the slavers who captured her body—can she escape the master who's captured her heart?
When trying to save a woman from slavers, Sam screwed up. Royally. Now Linda wants nothing to do with him. Or with BDSM. She won't even admit she's a masochist. As a dominant and sadist, he can give her what she needs, and when an opportunity arises, he slips into her life, intending to make amends. She's everything he knew she would be…except for her bullheaded determination to be 'normal'.
Now the horrible time is past, Linda just wants to return to her small conservative town, pick up her quiet life, and be normal. But how can someone who likes pain be 'normal'? To her dismay, when someone spray-paints her home with obscenities, Sam shows up to rescue her. Again. Doesn't he understand that the last thing she needs in her life is a sadist? He's amused by her objections. But his dry sense of humor can't disguise that he's tough as nails and dominant and stubborn. He's not going to let her drive him off this time. Soon she realizes she wants him to stay.
When he takes her to the Shadowlands, she feels as if she's found a home…until she hears a voice from out of her nightmares.
---
Denise's Reviews
4.5 STARS!!!
The opening of To Command and Collar will grab you, put your heart in your throat and may turn your stomach when you read about the depth of how pure evil can be.
Master Raoul who we all know from the prior books is face to face with Kim, Gabi's friend kidnapped by slave traffickers. Ms. Sinclair forces the readers who ask themselves what would you do if you could save her?  Though Raoul's actions are not what the FBI has planned, as a reader I found myself cheering for him.
The contrast to the pure evil that is the underground world of slave trafficking is Master Raoul.  Master Raoul took my breath away; thorough the book he proved time and time again that he puts Kim's needs above his!  He takes his time with her; he works to help Kim heal and to help her deal with the events of her past. Raoul works with every aspect of Kim that was wounded: her mind, her body, her soul and her heart.
Watching these two connect and bond was so enjoyable; unlike the prior books in this series, this one happens mostly outside of the club.
Kim and Raoul getting to know each other in their own space allows the reader to see the bond forming; these two were so made for each other, something the reader may know even before they do.
In this book you see the importance of the small things; the simple touch, the kindness of words, the power of embrace… all of this before these two ever have sex. Oh and when they finally take that step, there is no denying Raoul understands Kim to the depth of her soul.
Kim's desire to help catch the men who kidnapped her and made her a slave shows such strength of character; and as she pushes through to do whatever it takes to bring them down the reader is captivated by a string of events that had my heart pounding in my chest.
As Kim starts to come into her own the question she is faced with is despite how Raoul helps heal her soul; is her soul truly that of a submissive, one the can live her life pleasing a Dom; a very sexy, caring and powerful Dom named Master Raoul?
Well, you need to read this heart pulling and heartwarming story to find out.
I will say I thought Ms. Sinclair did a masterful job with the end; truly bringing home to the reader the fact that your life journey brings you to the place you are now.  The events of both characters past were woven into their happy and their future in such a way that it made the journey make sense. This becomes about more than just Kim's abduction, the thing that brought her into Raoul's life, it becomes about Raoul's past, his family and how it all comes together is something that will stick with me.
When I started the series it was Master Cullen I was drawn to, but I can now say Master Raoul's tenderness; desire to be strong and overwhelming love of Kim makes him number 1 to me.
Immediately following To Command and Collar, I started reading This Is Who I Am – Ok, yes I was hesitant about Master Sam, the self proclaimed Sadist; I must retract all concern because to date this for me is the best book yet in the series!
Linda is the older slave who was taken captive by the same slave traffickers who took Kim (referenced in book 5 and 6).  In book 6, Master Sam assists Raoul in freeing Linda but the events of the evening left Linda resenting Sam.
Master Sam, wow, how can you say you love a sadist; well I am going to.  I loved Master Sam. Now, I am not a masochist but what I loved was Master Sam's acceptance of himself and his desire to give Linda what she needed all while working to show her "this is who I am" no excuses, no apologizes.
Sam desperately tries to show Linda what she needs and that what she needs did not cause or make Ok the brutally of what she enduring while enslaved.  Linda thinks "normal" is what is needed to heal; Sam pushes to try to get Linda so see there is no normal; allowing the reader to bond with him and to see that he truly wants Linda to be happy.
Ms. Sinclair did an amazing job using both characters grown children to build the storyline and drive home critical plot points.
Like book 6 most of this stories evolves outside of the club than in; again something I truly enjoyed.
I loved the use of Master Z and Jessica in this book.  Master Z again reminds the reader why they adored him and why book 1 of this series pulls you right in but more than that Jessica and Z's relationship is used to show how these couples weave the lifestyle into their vanilla life. And their wedding ceremony was used masterfully to show Linda how all the pieces and fit into place if you are willing to explore.
I also enjoyed watching Linda bond with the other subs from prior books; yes, I liked revisiting what felt like old friends but more than that these bonds helped Linda to slowly understand what a relationship with Sam could be like.
Linda is on the path to healing until a voice from the past pulls her right back into the horror she lived and the panic attacks she started to recover from.. no I will not tell you what this is but I will say bravo! So well done.
The end of this book was amazing… the resolution's use of Sam's abilities to reach its conclusion WOW; I loved it!!!!
The epilogue of this book brought a tear to my eye. It was amazing as it allows the reader to fully appreciate that Linda and Master Sam fit into all aspects of the others lives.
If you like your books hot and are ok reading about material that that time may be dark; I highly recommend the Masters of the Shadowland series.
About the Author
Having to wear glasses in elementary school can scar a person for life. Dubbed a nerd at an early age, Cherise Sinclair has been trying to live up to the stereotype ever since. And what better way than being an author?
Known for writing deeply emotional stories, the USA Today Bestselling Author has penned sixteen erotic romance novels, most with a BDSM theme. (Please do not mention the phrase mommy porn in her presence.) Her awards range from a National Leather Award to a Romantic Times Reviewer's Choice nomination to a GoodReads BDSM group award for best author of the year. Called an "ascendant erotica queen" by Rolling Stone Magazine, Cherise spends her days writing, supervised by a sadistic calico cat.
Book 1 – Club Shadowlands

Book 2 – Dark Citadel

Book 3 – Breaking Free

Book 4 – Lean on Me

Book 5 – Make Me, Sir

Book 6 – To Command and Collar

Book 7 – This is Who I Am